This article explains everything you need to know on how to fill out a PDF form and email it using the best PDF form filler tool - PDFelement.
Due to the rapidly evolving technology, it is possible to fill in PDF forms and email them to respective recipients with ease. There are several fields reaping the benefits of this evolution, especially those who transact PDF contract forms. It is now easier than ever to sign and exchange documents legally via email. With the help of form fields and digital signatures, it is easier to fill out a PDF form, sign, and send by email. This article gives you a clear guide on how to fill out a PDF form and email it.
How to Fill Out a PDF Form and Email It
PDFelement is a powerful all-in-one PDF solution tool in the market. This program is fast, has plenty of features, is secure, compatible with several devices, and is affordable. It allows users to convert, create, edit, print, annotate, protect, perform OCR, share, and fill out PDF forms with ease. Download the free trial version, then upgrade to the amazing premium version.
How to Fill Out a PDF Form and Email It With PDFelement
The following steps illustrate how to fill out a PDF form and email it with PDFelement.
Step 1
Open a PDF File
Once you have installed PDFelement on your computer, proceed to launch it. On the main window, click the "Open files" icon, and you will be taken to the file explorer window. Here, browse the PDF file you want to fill, then click "Open" to upload it.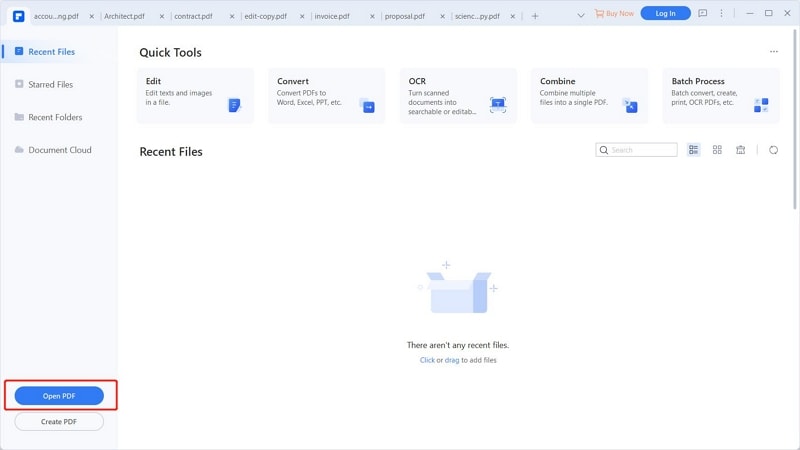 Step 2
Fill PDF Form
Navigate to the "Form" section when the PDF file is uploaded. You should see several form field icons under the "Form" option. They include text, check box, radio button, combo box, and item list. You can add these form fields to your PDF to make it interactive. For example, to add a text field, simply click the text field icon and click the desired field location on your PDF. Right-click the form field and choose "Properties" to access the form properties.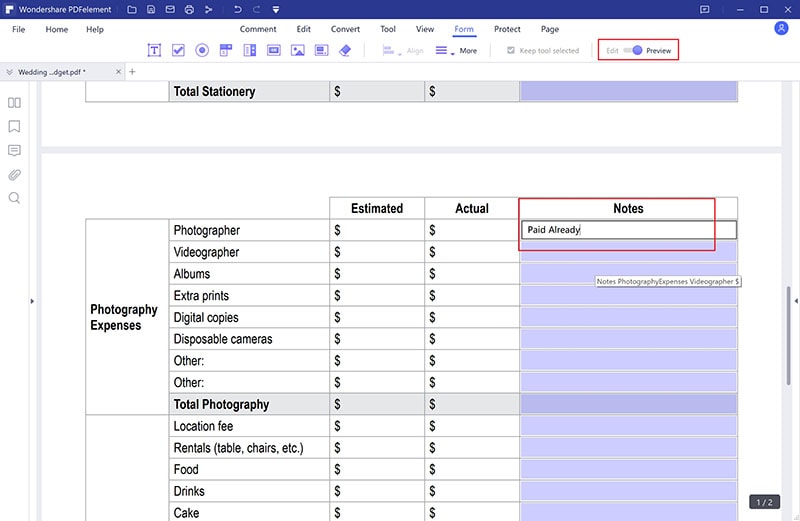 Step 3
Add Digital Signature (Optional)
Now, you can choose to add a digital signature to your PDF form for security reasons. However, it is not mandatory. To add a digital signature, make sure you are in the "Forms" tab. From the several form field options, choose the "Add digital signature" icon. Now click on the PDF area where you want the digital signature to appear. To edit the digital signature properties, just hit the digital signature box and edit the properties from the "Properties" window displayed.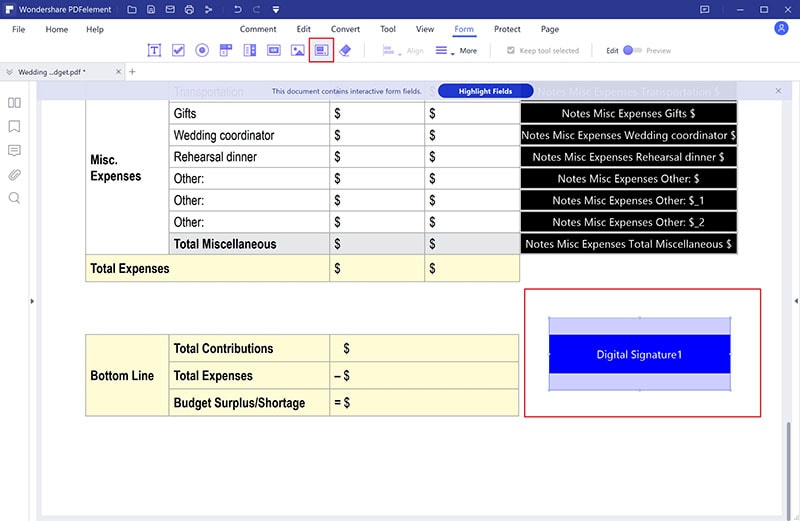 Step 4
Mail PDF Form
After filling out your PDF form, you can now proceed to mail it directly. Just click the "send email" icon on top of the window. Fill in the necessary information from the email window and follow the on-screen instructions to send your PDF to the address you specified.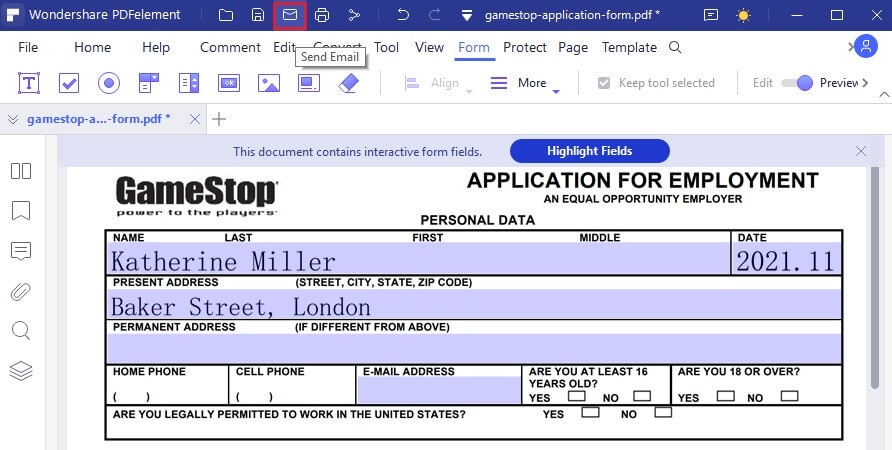 ---
How to Fill Out a PDF Form and Email It in Adobe Acrobat
Adobe Acrobat is one of the best PDF tools and easily becomes an option to fill out a PDF form and email it. As you would expect, Adobe offers several PDF features ranging from basic to advanced. However, its expensive subscriptions and steep learning curve make it below the pecking order amongst scores of users. Nevertheless, you can use it to fill out a PDF form and email it as follows.
Step 1. Open Adobe Acrobat and upload your PDF form.
Step 2. Once uploaded, go to the right pane and hit the "Fill & Sign" tool.
Step 3. Choose the desired form filed and add it to your PDF form. If it is a text field, start typing the desired content.
Step 4. To sign your form, click the "Sign" icon at the top of the page, then draw, type, or insert an image signature. When done, hit "Apply".
Step 5 To send your form via email, click "send a copy". Follow the on-screen instructions to create and copy the form link. You can now paste this link to the receiver's email and send it.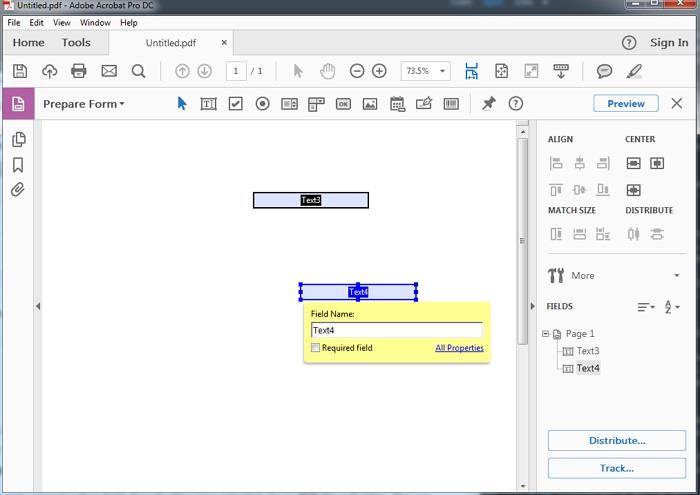 ---
How to Fill Out a PDF Form and Email It on iPhone
If you want to fill out a PDF form with iPhone, you will simply do it via Google Drive as explained below.
Step 1. Access your iPhone and open the Google Drive app.
Step 2. Select the target PDF file and select the "Fill out form" option at the bottom. If this option is not available, you won't be able to fill out the PDF form.
Step 3. Type the content you want to fill in your PDF form.
Step 4. Hit "Save" at the top-right to save your PDF form.