Gone are the days when it was impossible to edit PDF files. If you needed to change or add something in your PDF file, you had to print the file manually, scan it and save it into an editable format first before you do that. Nowadays, you can be able to add form fields to PDF easily and edit the file without any hassle. Editing PDF has become as easy as using a word processor. There are many PDF editing applications can help you to add forms to PDF totally easy.
The Simplest Way to Add Form to PDF
The following is what you will need to do to add form field to your PDF file using this application.
Step 1. Download PDFelement Pro
First of all, you will need to download PDFelement Pro, install it on your computer, and then launch it. And click "Open File" to import your PDF file. Once you have done that, you can proceed as follows.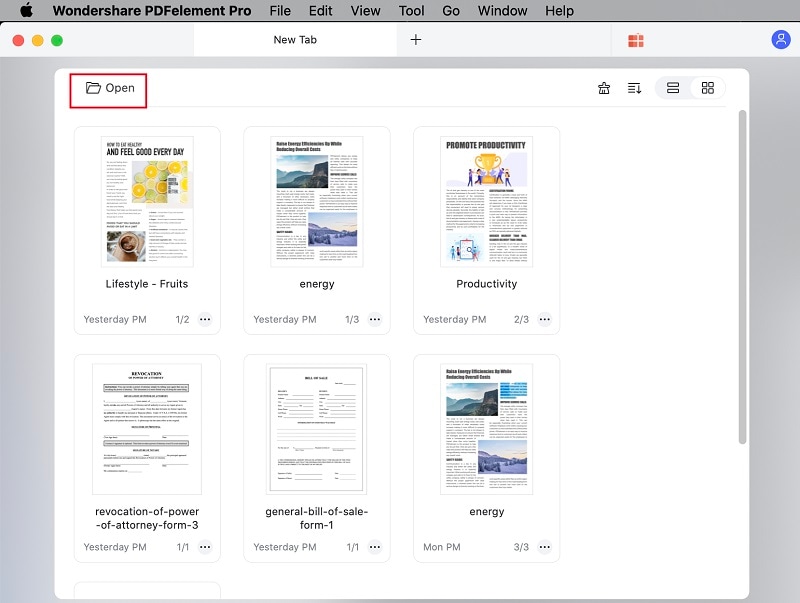 Step 2. Add Form Fields to PDF
In the programs toolbar, click on "Forms", and then click on the "Text Field". In the window that will come up, add the forms you want by clicking Check Box, Text Field, Radio Button, List Box, Drop-down, Button or Digital Signature.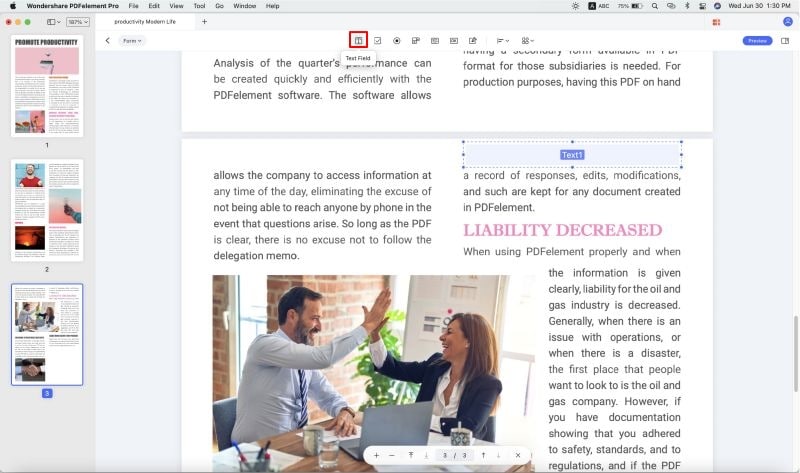 You can drag the draw area where you would like the form to appear and then double click the added form to adjust its settings. And you can fill out form with data directly.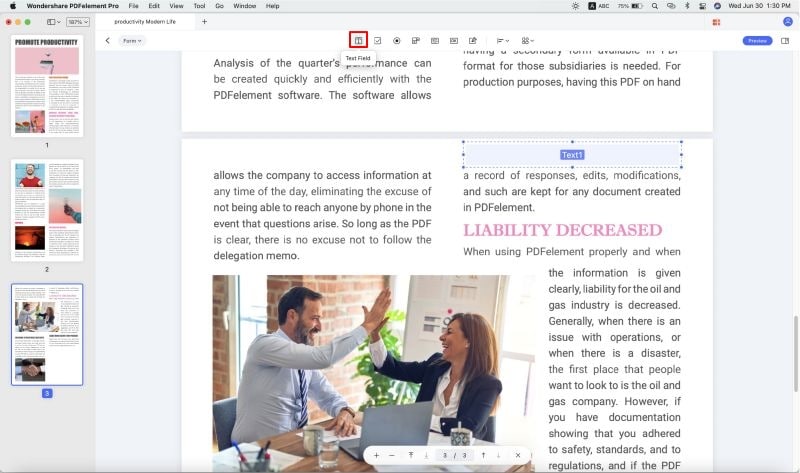 Once you have created the form, click the "Close Form Editing" button. Fill the form and then save the work by clicking on the Save button in the toolbar.
---
PDFelement Pro for Mac - The Best Way to Add Form Fields to PDF
To add form fields to your PDF files without any hassle, the best application to use is PDFelement Pro. This application allows you to edit your PDF just like a word processor. You can easily add, replace, or delete elements such as texts, graphics, images watermarks, links and many more. It uses an auto-matching system that is going to make the added texts fit well with the original file. Apart from allowing you to edit PDF easily, this application also allows you to convert your PDF files to Word format with ease. The layout of the document after conversion will not be affected at all. It will still look as the original PDF file.
Key Features of PDFelement Pro
It allows you to edit and convert scanned PDF files using the cutting edge OCR technology that it comes with.
You can use it to compress your PDF files to a smaller size without messing up the original layout.
It allows you to protect your PDF files with passwords to prevent unauthorized access.
It allows you to quickly and easily sign your PDF documents using digital signatures and add stamps to the documents with multiple stamp templates.
You can use it to merge many PDF files into a single file or split a single PDF file into many files.