We have many forms that we are required to fill every year. Unfortunately, not all these forms are interactive. Most are made interactive with places to file but are created in the form of PDF files for easy sending over the internet, but this makes it difficult to modify them. In such you will have to make the PDF files fillable first before you can fill in your details. If you are wondering how to make a PDF fillable, worry no more. In this article, we will provide a step-by-step process of how to make a PDF fillable.
How to Make a PDF Fillable with PDFelement Pro
PDFelement Pro is a powerful tool yet quite easy to use. It is designed with a person with limited computer skills in mind. It thus can be used with anyone. If you have never used DFelement Pro to create fillable PDF files, then follow these steps to make your PDF files fillable:
Step 1: Open PDF Form
Download and install PDFelement Pro. Now find the 'Open File' icon on the window and click it. In the pop-up window, select the PDF form you want to make fillable to open it.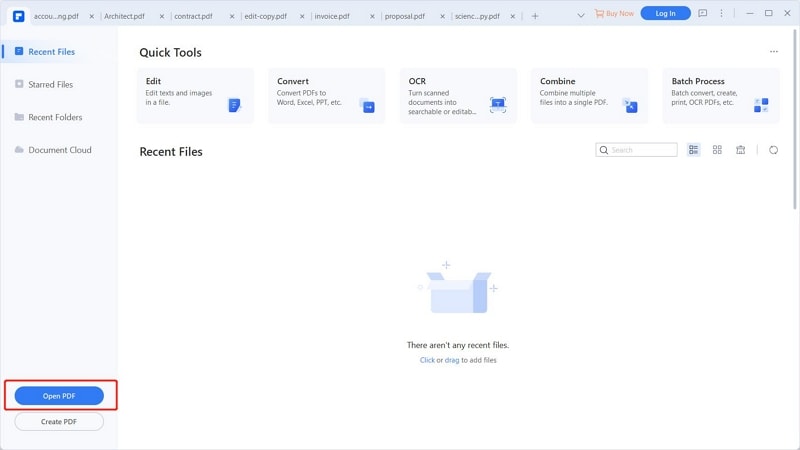 Step 2: Make PDF forms fillable
There are two ways to make your PDF forms fillable.
If the forms are interactive, then to make them fillable simply click on the 'Form' icon on the open file and then select 'Form Recognition' and the form will automatically become fillable.
On the other hand, if your form in non-interactive you will need first to create spaces, boxes, lines, and tables for filling in. To do this click the 'Form' button and then select 'Text Field' then hit the 'Check Box' and the 'Radio button' buttons. This will let you add fields in different places throughout the document which will make it easy to fill in the document.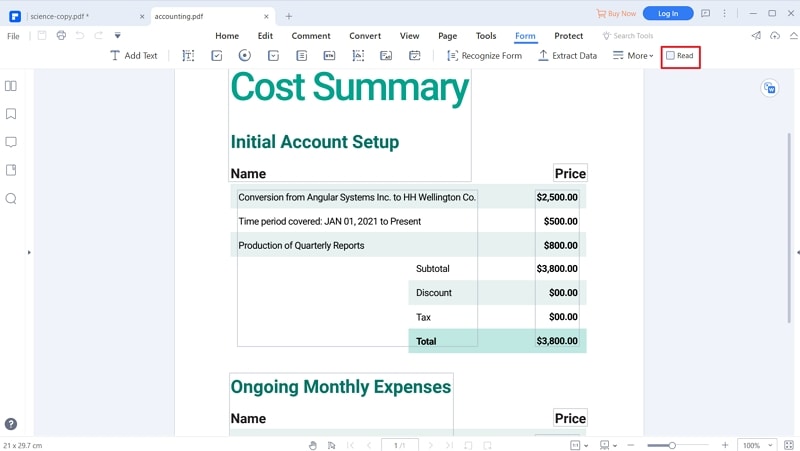 Now that the file is fillable all you have to do is fill in the required details. Here you need to read all the requirements for filling the file and then fill in with the correct details as required.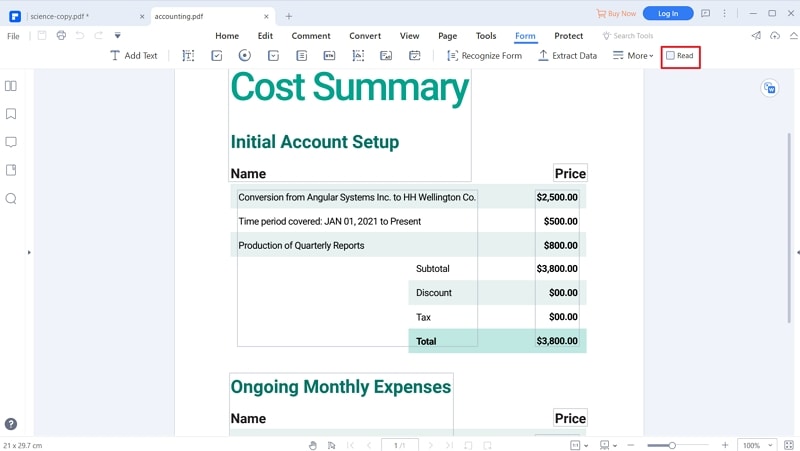 ---
Why choose PDFelement Pro to Make a PDF Fillable
PDFelement Pro is the world's best got to PDF tool for both Mac and Windows users. It is easy to use and is designed with many features that make it easy to perform many different PDF functions. If you handle PDF files regularly you will need this tool with you most of the time. This is because the PDFelement Pro can help you create new PDF files, convert the ones you have to more than 30 different formats, read PDF files, edit PDF files annotate PDF files, copy texts from images and make PDF fillable among many other functions. It is also multilingual meaning that you can use it in many different languages.
Easily create a fillable PDF files with multiple form creation tools.
Visually appealing & easy to use interface.
Advanced OCR tool allows you to convert and edit scanned PDF easily.
Convert multiple PDFs in batch.
Annotate PDF files with multiple mark up tools.
It is not easy to make PDF form fillable using your ordinary PDF reader because most of these readers are not designed for such a purpose. PDFelement Pro is one of the best all-in-one PDF tools in the market. There are many PDF form filler in the market, but PDFelement Pro is one of the best PDF form filler tool, which can help you make your PDF files fillable and perform other PDF processes such as editing PDF files, converting PDF files to other formats, compressing PDF files, and annotating PDF files among others functions. With this tool, you will never let the question of how to make a form fillable disturb you again.