Today, many things are done online. To apply for different government programs and even open a bank account can be done online. This means that you have to be able to sign important documents online. This is where creating an electronic signature PDF is important. As most of the files for this application are in PDF format, an electronic signature PDF makes it easy and convenient to sign documents online without the need of printing them first so that you can sign and then scan for uploading online. In this article, we show you how to create an electronic signature in PDF with PDFelement Pro.
How to Electronically Sign a PDF Easily
If you are wondering how to electronically sign a PDF document, then all you need to have is PDFelement Pro program. PDFelement Pro is an all-in-one PDF tool. This means that you can use it to do virtually anything on a PDF file, from creating one, edition one to converting one to any other document you may think of. Still not sure how to electronically sign a PDF, then follow the below steps:
Step 1. Open your PDF file in PDFelement Pro
Make sure that you have PDFelement Pro installed on your computer. Now simply click the desktop icon to launch the program. On PDFelement Pro home screen, click on the 'Open File'. Next, select the file you want to sign electronically, and the program will open the PDF file for you.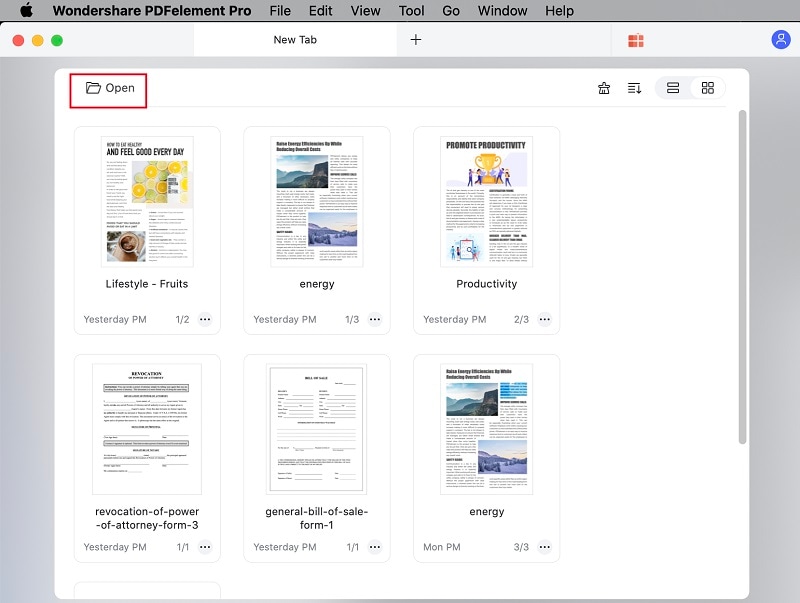 Step 2. Create electronical signature
Click the 'Markup' button then hit the 'Signature' tab in the menu that open up and then select 'Create Signature'. In the space provided, create your signature using the tools provide. Once you have created your signature, and you are satisfied with the quality, click the 'Done' button to complete the process.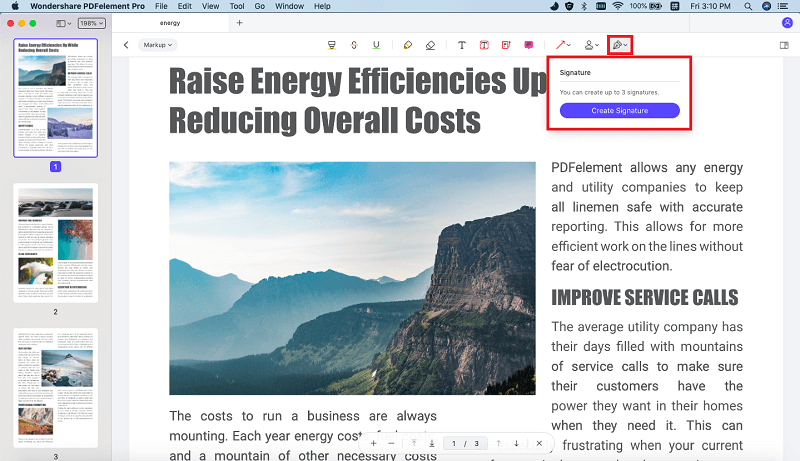 Step 3. Insert your Signature
Click the PDF field and insert the electronic signature you just created in the step above. Now use the curser to move the signature around to make sure it fits properly. Remember, it is important to have your signature in the right box and fit well.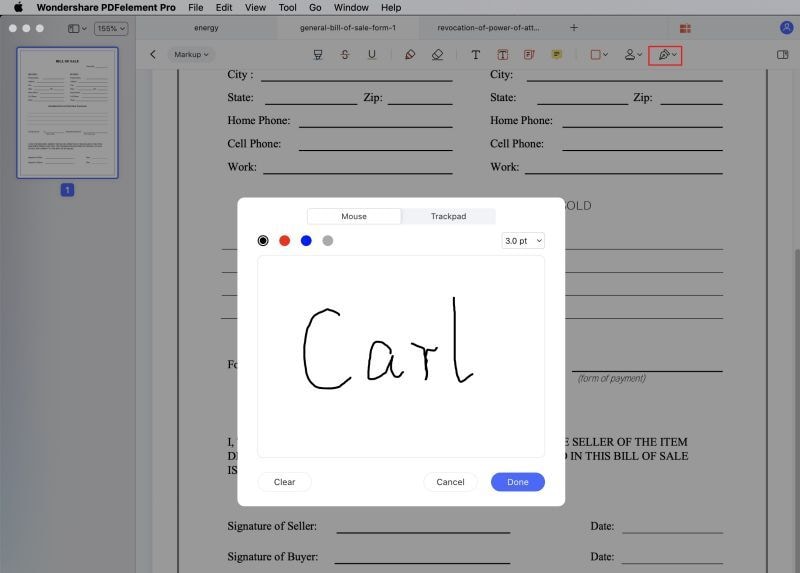 Step 4. Save your PDF file
Once you are done simply click the 'File' button and on the drop down menu that opens click 'save'. Your signed document will be saved and now you can close the program and use the file as you wanted initially.