It is always better to opt for a format that will give optimum security to your document. This is the reason why so many people choose PDF files. They can be shared quickly, and they are very difficult to alter. However, there are different ways to add more protection to your PDF file. You can add password to PDF and make it completely secure from letting it get accessed by people that you don't want to. Also, once you add a password to a PDF file, you get to be ensured that your file is going to remain safe from everyone. Sometimes, some files do contain sensitive data, and it is better to have a password for them.
How to Add Password to PDF File with PDFelement Pro
If you want to know about the best tool that will let you add a password to PDF, we recommend trying PDFelement Pro. It is the best tool in the market and will allow you to add a password to PDF file without any difficulty. PDFelement Pro is easy to work with, and this software is affordable as well. Plus, PDFelement Pro is available in the free trial version as well, letting you try all of its robust features for free for a few days.
Here's our step-by-step guide that will let you add password to your PDF document using PDFelement Pro.
Step 1. Download PDFelement Pro
Download PDFelement Pro and install the software. Now, launch PDFelement Pro and click on the 'Open File' option. You will have to open the PDF files that you want to password protect.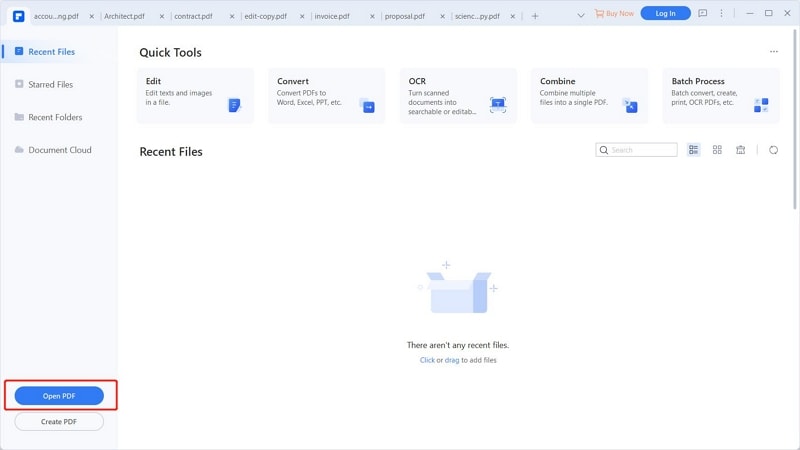 Step 2. Add password to PDF
Once your PDF file is uploaded, you will have to click on the 'Protect' tab from the top toolbar. Then click on the password option. A small pop-up will appear, asking you to add the password to PDF. Add your preferred password, and confirm it once again. Then click on the 'OK' option to save the changes.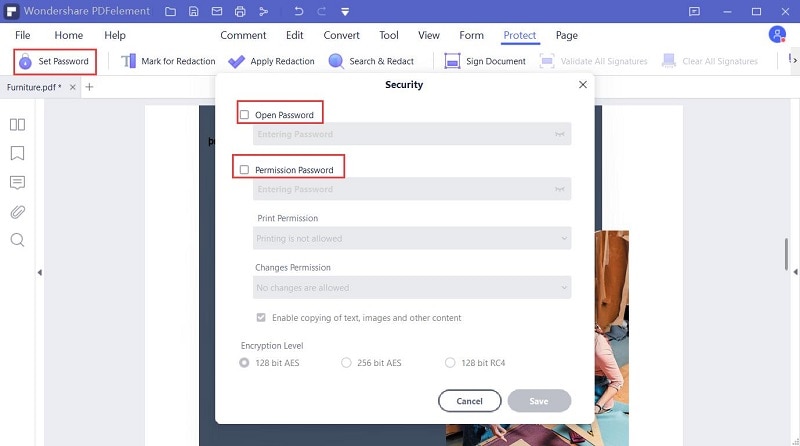 Step 3. Save your PDF
When you have added the password to PDF files, you will have to click on the 'Save' option and the changes will be successfully saved.
Always choose software that is easy to use and is secure. PDFelement Pro is a leading PDF editing tool that hosts a galore of powerful features that makes the PDF editing process easy. And this all-in-one PDF editing tool lets you can also insert images through this tool to any of your PDF file, create fillable forms, add signature to your PDF file easily, edit scanned PDF files, and then add a password to your PDF document to make it protected. PDFelement Pro is available both for Mac and Windows. You can download the free trial version before buying the full version.