After Word documents, PDFs are the most used file format. And it makes it quite obvious that we do come across dozens of PDF files at work or on a personal level. PDFs many times carry confidential information and hence should be locked. Password protection sounds like a good idea. But it may sound inconvenient when you are required to edit a password-protected PDF. So is there any way to edit an edit password-protected PDF? Yes, there are ways and that is why we are here to give you a comprehensive guide on this needed topic on how to edit locked PDF in just a few steps.
How to Edit Locked PDF with PDFelement
PDFelement Pro is an intuitive PDF editor with dozens of pro-level features. You can edit, create, compress, convert, annotate, comment, sign, fill a form, etc. Also, with that, the extended feature list of the PDFelement goes beyond simple PDF edits. For example, you can protect your PDF with three levels of encryption, and its ORC feature is the best that offers excellent accuracy. PDFelement will assist you in all PDF edit operations. Now, with PDFelement, let's look at the best ways to edit locked PDF.
Follow the below step-by-step guide on how to edit PDF with PDFelement.
Step 1: Upload a PDF file
Launch a PDFelement editor. To be able to edit the password-protected PDF, open it on the PDFelement. Click on the 'Open Files' icon, the very first icon on the welcome page of the editor. As the PDF is password-protected, you have to enter the password and click 'OK' to open it.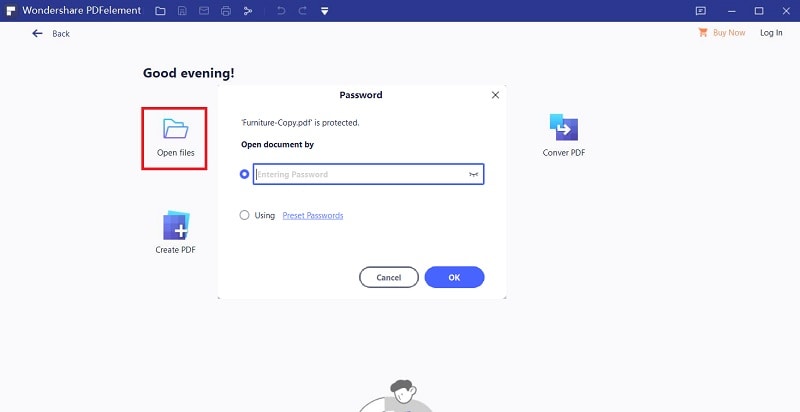 Step 2: Enter the permission password
The file will be accessible now. However, to edit the PDF, you are required to enter the permission password. For this step, go to the 'File' menu and choose the 'Properties' option. On that, a properties window will pop up, select the 'Security' tab. On that, a permissions document summary will appear and click on 'Permissions' at the bottom. This will take you to the 'Security' dialog box. Enter the 'Permission Password' and modify the settings. Now click the 'Save' button to implement the permission.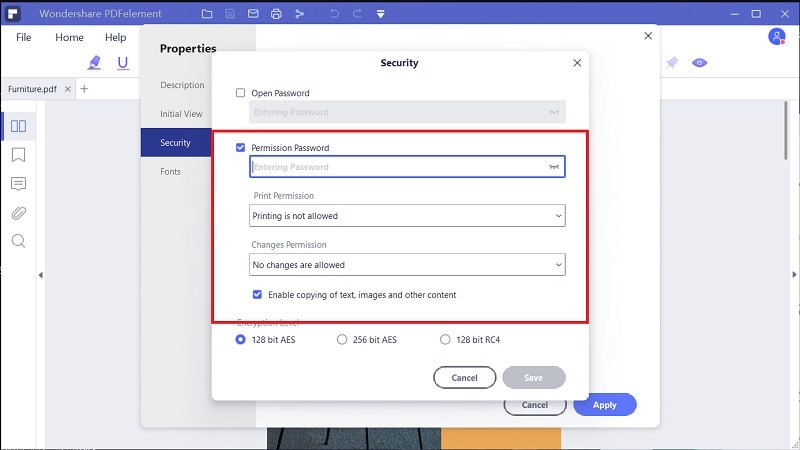 Step 3: Edit locked PDF
Now, the permission password is entered and approved, you can edit the PDF. Move to the 'Edit' tab and enable the 'Edit' slider to make the PDF editable. Now, edit it as you intend to.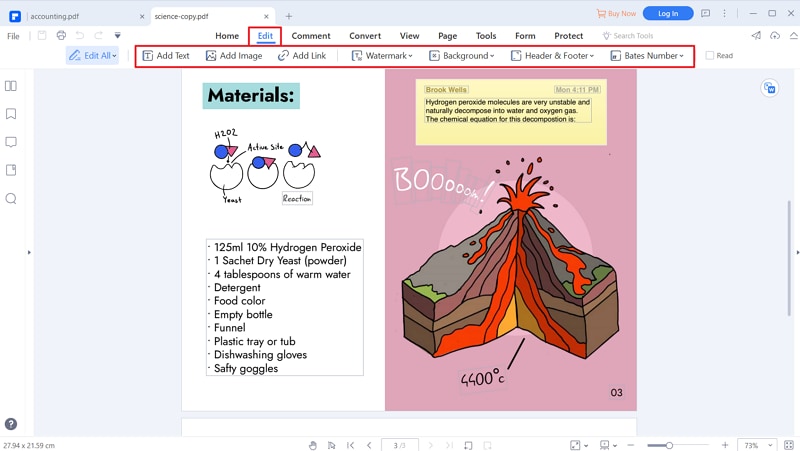 Step 4: Save the PDF
Save the newly edited file, go straight to the 'Quick Access Menu' and click the 'Save' icon, or you can use the Save shortcut to save.