A password protected PDF document not only ensures that sensitive information doesn't get into the wrong hands, but also prevents unwanted edits from third parties. Another reason why one might think of protecting or locking a PDF is to protect personal intellectual or copyright property. Password protecting each and every document isn't the right way to go about things, but there are cases where a little protection can usually go a long way in giving you some added security. This article shows you how to lock a PDF to protect its contents and prevent unauthorized access to your sensitive data.
Part 1. The Guide for Locking PDF on Mac
PDFelement Pro - The Best PDF File Locker
Locking PDFs lets you protect your PDF documents with a password. This password helps to stop unwanted leakage of information and unauthorized tampering while circulating it over the internet. One of the top solutions for Mac users is the PDFelement Pro for Mac(macOS 10.13 High Sierra Comaptible).This software doesn't just allow you to protect PDF, but also lets you edit general PDF documents. It's actually a complete package that lets you deal with any challenge the PDF throws your way and is just about one of the best options for anyone having to deal with PDFs on a regular basis.
Why Choose This PDF Locker:
Protect your PDF file with password easily.
Convert multiple PDFs and scanned PDF files with ease.
Easily edit PDF texts, graphics, images, links, watermarks, etc.
Create PDF from other formats and create PDF forms easily.
Easily mark up and annotate PDF files with multiple markup tools.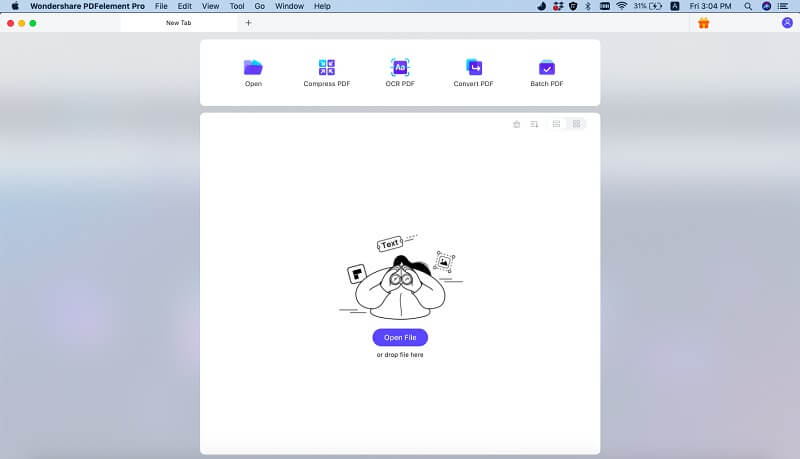 ---
Steps to lock PDF files on Mac
Step 1. Import the PDF You Want to Lock
Once you're done installing PDFelement Pro, open the program and load the PDF document that needs to be protected. The software gives you the option to import any PDF you want. All you have to do is select the From File option in the Create section. Another way of going about things is to click on "Open File".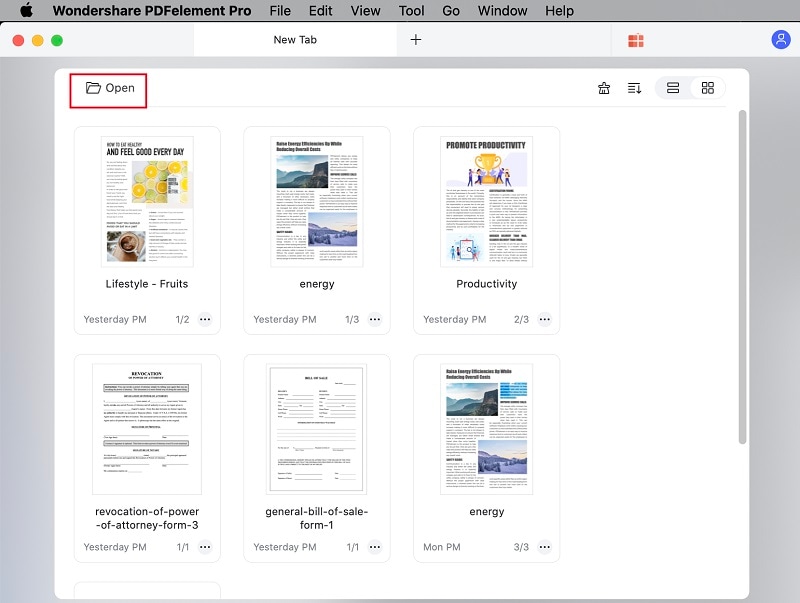 Step 2. Access the Security Options
The next step is to go to the "Protect" menu . The Security menu offers two options. Click on the "Password" button. The "Encrypt with Password" option needs to be selected.
Before you enter into the security window, you are free to edit your PDF with various features that the program offered.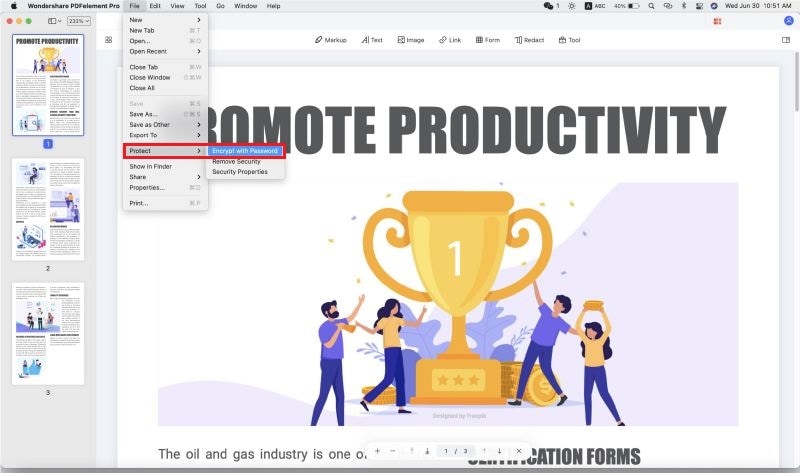 Step 3. Lock Your PDF with Password
The last and final step is to enter your preferred password and click on OK. The software shall automatically create your password protected PDF for you.
From here, you can not only add a password for opening the file, but also can use password to put a permission on editing and printing actions.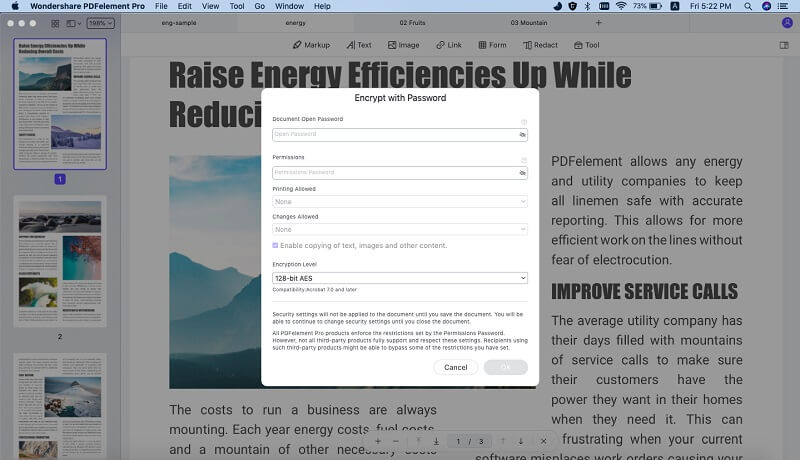 ---
Part 2. The Steps for Locking PDFs on Windows
PDF Lock on your Windows PC isn't as simple as you would want it to be. Programs such as Adobe Acrobat let you handle the task of locking your PDFs, but Windows doesn't have a proper tool to do so the way Mac does. This is where a software like PDFelement Pro could prove to be extremely useful. It is an extremely functional software that not only lets you lock your PDFs, but also lets you create, read, edit, and convert them.
Steps to lock PDF files on Windows
Step 1. Load the PDF that Needs to Be Locked
Start things off by downloading PDFelement Pro on your computer and install it.
The next step is to launch the software and open the PDF that needs to be locked. All you need to do is click on "From File" under the "Create" tab. This shall allow you to open the PDF document. Alternatively, click on "Open File" to load the PDF.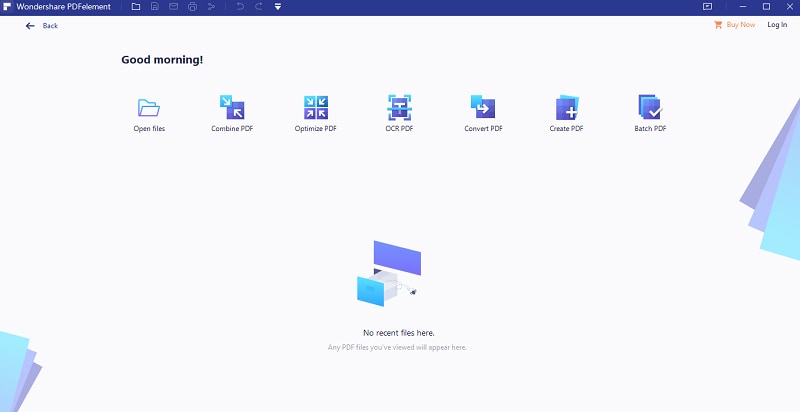 Step 2. Find the Password Option
Navigate to the "Protect" menu located on the top of the interface. Select "Password" to open the window that allows you to lock your PDF. You can also compile your PDFs with the editing functions on the toolbar.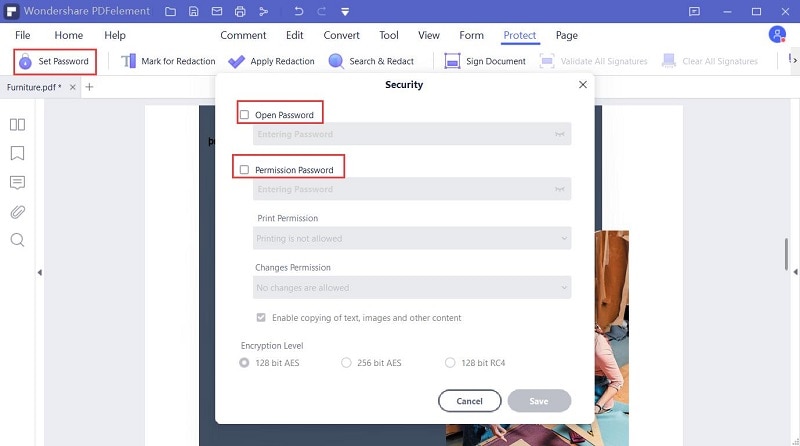 Step 3. Set a Password to Lock Your File
In the "Password Security" window, enter the desired password, choose the appropriate settings as prompted and click on "OK". You can also set a permission to prevent others users from editing or printing the document without authority.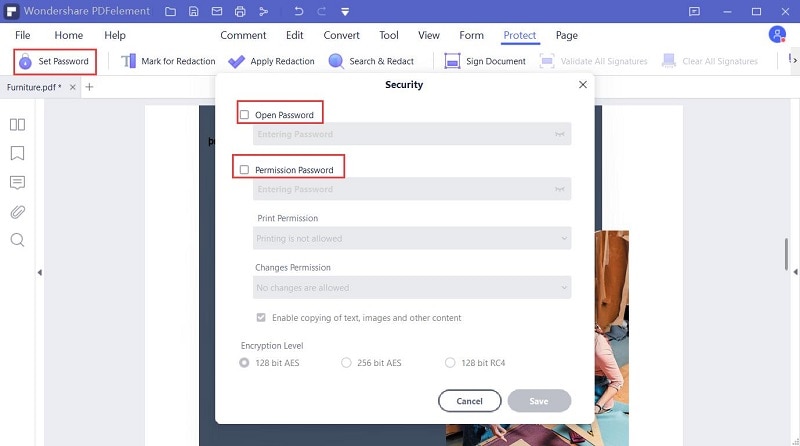 ---
Video on How to Locking PDFs on Windows
---
Part 3. Tips for Carrying Out PDF Locking
Things like PDF passwords can protect your documents from the cyber criminals who are always trying to get access to things that they shouldn't be having access to. This is why it is essential that you choose a proper password while locking your PDF. Your password shouldn't only be unique, it should also follow certain guidelines to ensure that it cannot be hacked easily. Here are some of the top tips for locking your PDF.
Make sure that your password has at least 8 characters, including numbers, symbols, uppercase letters and lowercase letters. This makes it very difficult to decrypt the password.
Do not share the password with anyone who is not authorized to view your PDF.
Try and ensure that your password is something that is not easy to guess.
Use different passwords for different accounts.
Change your passwords frequently. We would recommend you to change the password at least twice every year.
Some PDFs can be printed even when they're locked. You can choose to offer print-only access to a file, which allows someone to print the document without having the password.