Files such as PDFs are prevalent in our day-to-day lives as we attempt to transfer content across the digital sphere. The importance of protecting a PDF file with a password not only ensures sensitive documents are not accessed by the wrong parties but it also prevents unwanted edits from others. Other reasons to password protect your PDFs include protecting your copyright content and intellectual property. In this article, I will teach you how to use password protect PDF with PDFelement Pro.
Part 1. The Best Tool to Password PDF
PDFelement Pro - The Best PDF Protection Tool
By protecting your PDF document with password, you can prevent unauthorized tampering and leakage of information when circulating it among different people. We recommend PDFelement Pro to do the job. Not only can it help with general editing of PDFs, you can also convert PDFs to Word with a simple click. From combining PDFs to filling out forms and annotating PDFs, you can password protect your PDFs and edit images within the PDFs. It is a complete package to help you deal with any PDF challenge.
Why Choose This PDF editor:
Edit PDF texts, graphics, images, links, watermarks with ease
Convert PDF to images, Word, Excel, PPT, EPUB and more formats.
Easy to protect PDF files through password.
Easily mark up and annotate PDF files with multiple markup tools.
Add watermark, signature and password to PDF.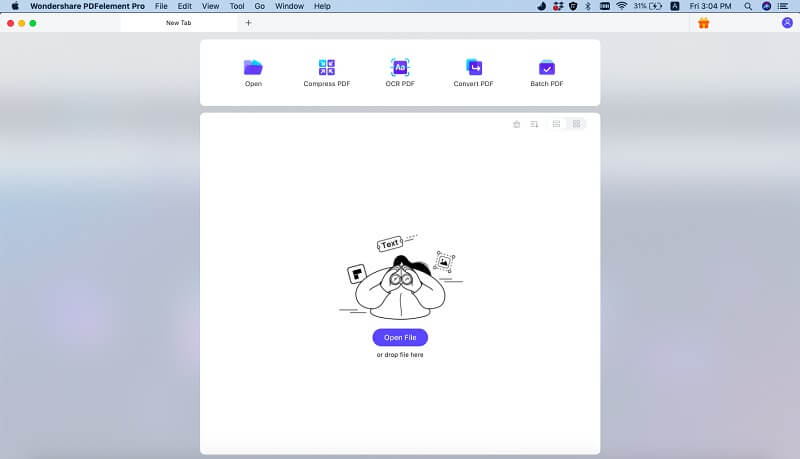 ---
How to Add Password to PDF on Mac
Here is a step by step guide for adding pdf password with PDFelement Pro.
Step 1. Load the PDF You Want to Protect
Download PDFelement Pro and install it on your system. Once you open the program, you will be given a choice to import PDF. Under Create, select "From File". This enables you to open a PDF document. Or you can also clcik "Open File" to load your document. Once the document is open, all the available features will be displayed.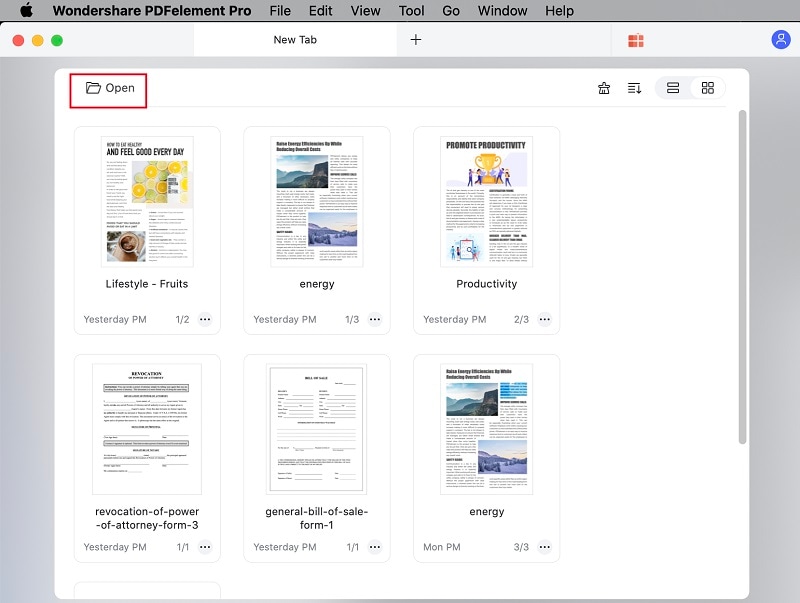 Step 2. Access the Security Option
Under the "Protect" tab, you can find the "Protect" tab, and click on the "Password" button to select the "Encrypt with Password" option.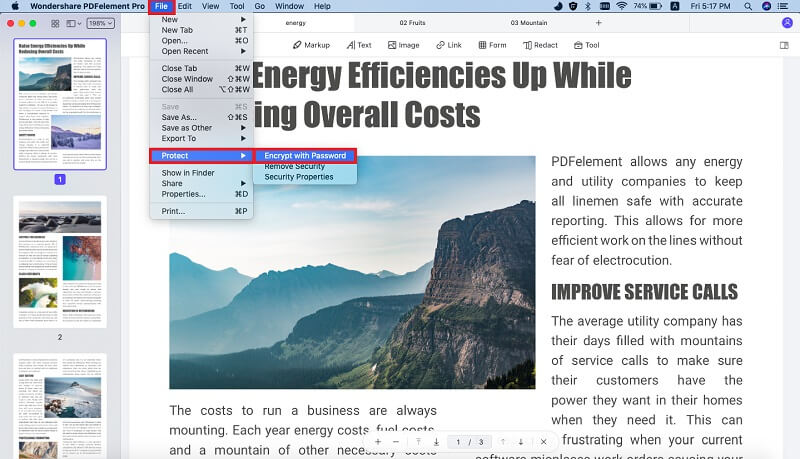 Step 3. Set Password for Your PDF
In the "Security Settings" window, you can either protect your PDF from opening or you can allow or block other permissions such as printing or copying.
Then enter your password. Once you select "OK", the program will create a password protected PDF.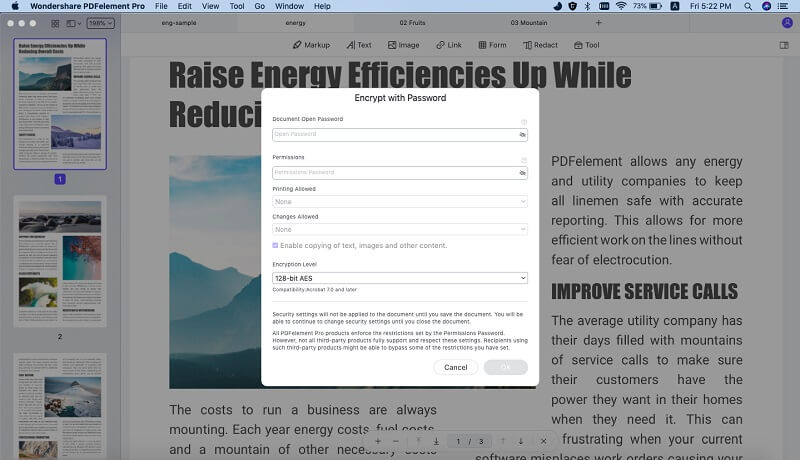 ---
Part 2. Tips for Making PDF Password Safer
Passwords defend you from cyber criminals from accessing your content. It is imperative to pick very powerful passwords for different accounts and it is suggested that they are updated regularly to remove any uncertainty. Here are some top tips:
When you are creating a password, ensure it is long and strong, with at least eight characters and a mix of upper and lowercase letters, numbers and symbols. The harder the password, the harder it is for criminals to decrypt.
Never share your password with others, not even your best buddies.
Make your password unique to your life and not something that is easily guessed. Use very long phrases that are special to you and will be memorable.
Use and have different passwords for each of your online accounts. This removes the uncertainty in case one account is breached.
Write down your password and conspicuously hide it somewhere away from your computer or where other can find it. You can even store it within a document that looks like it means nothing to you.
Change your password regularly. It is suggested that you change your passwords several times a year or at least twice.
Other ways include creating multi-factor authentication such as finger scans, facial recognition or using phone verification.