Do you have PDF documents that have watermarks embedded in them? Would you like to remove a watermark from a PDF document? Are you interested in replacing a watermark on your PDF document with another one? Then I highly suggest that you read on. You will be able to get some insight into how to remove watermark from PDF. There are various ways you can remove watermark from PDF documents. You can either remove watermark from PDF with web-based tool or you can use desktop software - PDFelement Pro.
Part 1. How to Remove PDF Watermark with Web Tool
There are various ways in which you can remove watermark from PDF. However, one of the most highly recommended ways to remove watermark from PDF is PDFdu.com. PDFdu.com is an all in one PDF converter. It converts batch files to text or word formats like a Microsoft Word text document. All you need to do is to upload your file to PDFdu.com and select the delivery method you require.
Step 1: Use the PDFdu.com converter to convert your file to a text format or word file in Microsoft Word.
Step 2: Open your document in Microsoft Word. Once you do this, the watermark will appear in a separate layer from the rest of the document.
Step 3: Select the watermark and delete it.
Step 4: Convert your Microsoft Word document back to the PDF format.
Limitations on removing watermark from PDF with web tool:
There are a number of limitations with removing watermark from a PDF document. They include:
Web PDF converters can only perform simple tasks like converting PDF documents to text or word files.
You cannot edit a PDF document directly using an PDF converter. This task requires significant computing power that no current browser can handle.
Large companies to not want their private data. Currently, there is no web PDF converter with set internet privacy standards.
---
Part 2. Remove Watermark from PDF with PDFelement Pro
PDFelement Pro - The Most Elegant Way to Erase Watermark in PDF Files
If you use an Apple computer or device, then the PDFelement Pro is the best application to use to erase watermark in PDF. It is a highly rated robust tool that gives you a wide range of editing options for your PDF documents. On top of this, the innovative editor allows you to convert your PDF documents to other editable forms.
Key Features of This PDF Watermark Remover:
Full control over your PDF documents.
Optimized text editing options.
Easy to use functional user interface.
Multiple conversion capabilities.
Technologically advanced optical character recognition (OCR) capability.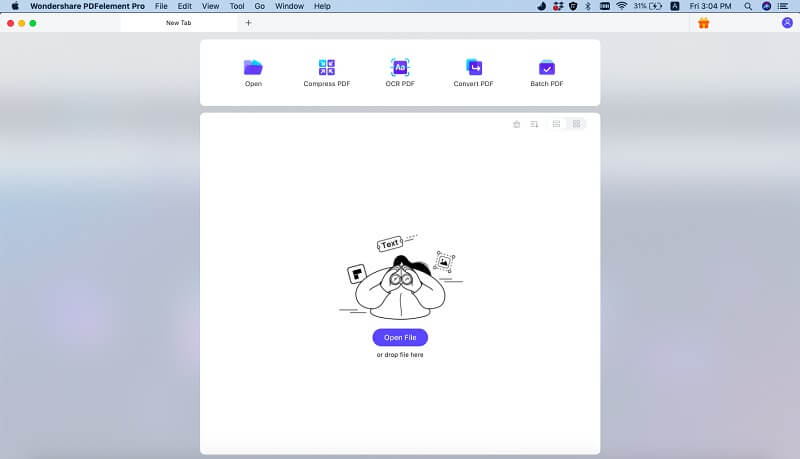 Steps on how to remove watermark from PDF
It is quite easy removing watermarks from your PDF files using PDFelement Pro. In order to remove watermark from PDF using the PDF Editor, follow these simple steps.
Step 1. Launch the program
Install the PDFelement Pro for Mac on your Apple computer. And then launch the program on your computer.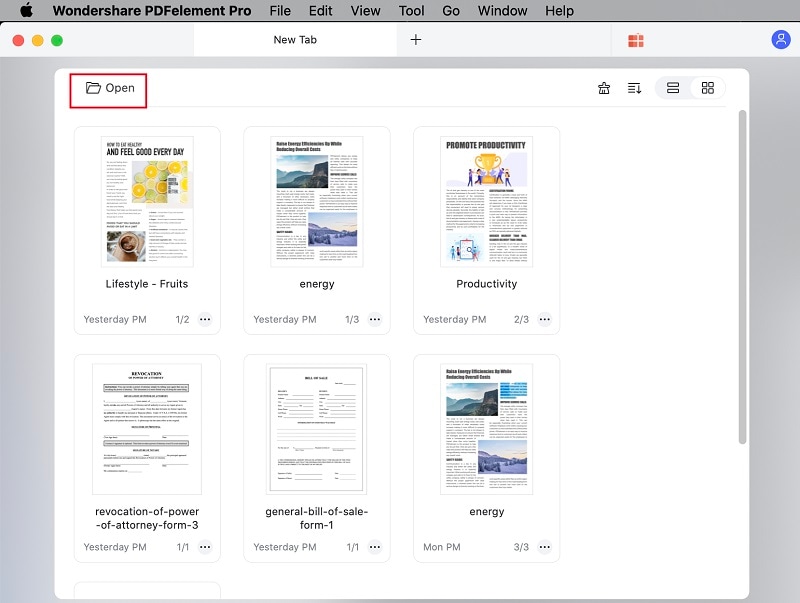 Step 2. Import PDF file
Identify the folder that contains the PDF file that you want to remove the watermark from. Load the file directly by clicking the button "Open File". In case you want to remove watermark from multiple PDF documents, you can import all the files into the PDFelement Pro for Mac program.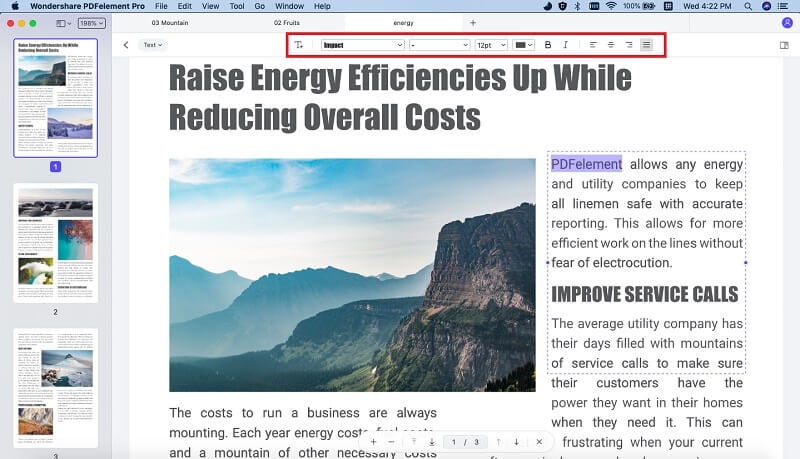 Step 3. Remove watermark from PDF
Move your cursor to the right-hand side of the program window. Scroll down the content list until you get to the button labeled "Watermarks". And click the "Watermarks" button and then click the "Remove" button. You should be able to see a command window popping up.
In the command window, you will be prompted with a query asking you if you want to permanently delete the watermark. In order to remove the watermark from PDF file, click the "OK" button. This will permanently remove watermark from your PDF file.
You can also "Batch Remove" watermarks from multiple PDF files. To do this, just click the "Batch Remove" button to permanently remove watermarks from many PDF documents.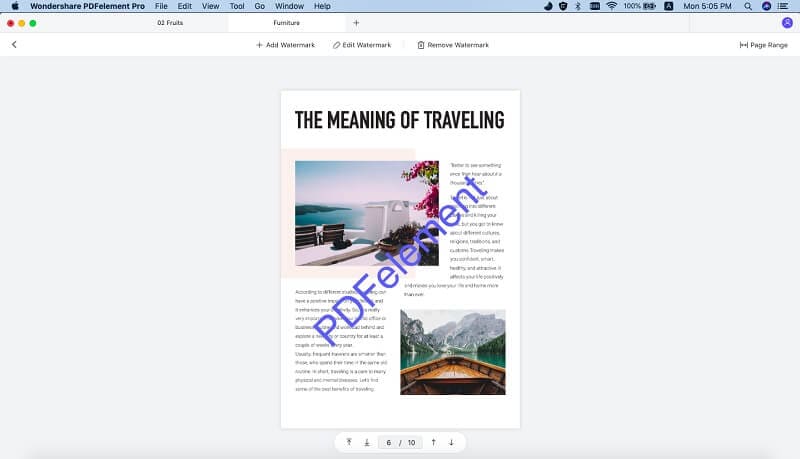 When you remove PDF watermark with web tool, you have to convert the PDF document to a text format like a Microsoft document. This is the best part of using desktop software like PDFelement Pro. You do not need to go through the motions of converting your PDF document to a word file or text document.