PDFs allow users to place certain security settings or restrictions that can prevent others from copying, editing or printing the files without prior access. However, despite the advantages that these settings offer, they can often prove to be a disadvantage as well. For example, there might be cases when the original author forgets the password and is unable to access the document because of the security settings that have been put in place.
Fortunately, opening and editing PDF files that have password restrictions isn't as difficult as many would lead you to believe. This guide shows you how to open a password-protected PDF with PDFelement Pro and how to unlock a password-protected PDF if you do not have the password with you or have forgotten the one you had set earlier.
PDFelement Pro - The Best Way to Open Password Protected PDFs
PDFelement Pro lets you open a password protected PDF file easily. This easy-to-use tool is a reliable PDF editor. With this tool, you can easily work with all of your PDF files and convert them into any format that you want. You can view the document, edit, and convert them too. It can open permission password-protected PDF for you to view. But if you need to open the opening password-protected PDF or unlock PDF, you need to use another software called "PDF Unlock" which will be introduced in Method 2.
Key Features of This PDF editor:
Add password to PDF files easily.
Edit PDF texts, graphics, images, links, and other elements.
Convert PDF to other file formats easily and batch convert multiple PDFs.
Create PDF from other formats and create PDF forms easily.
Easily mark up and annotate PDF files with multiple markup tools.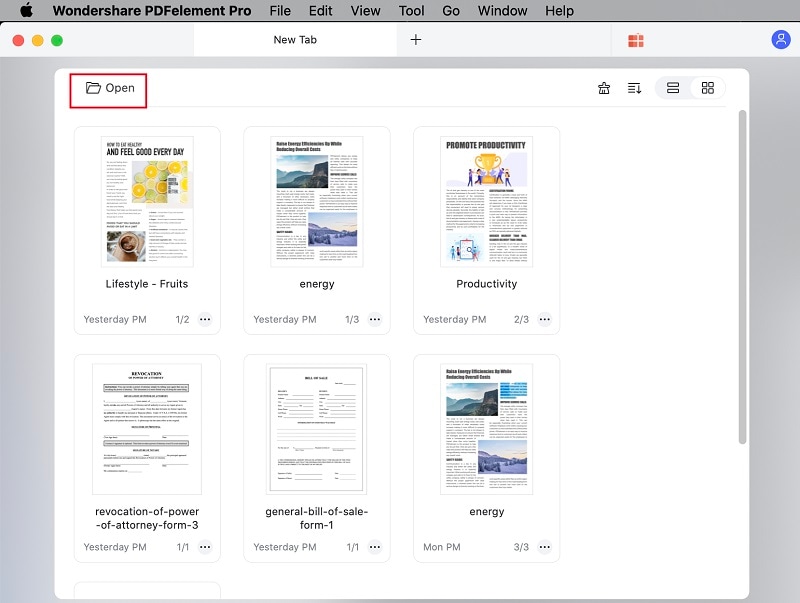 ---
Method 1. Opening Password Protected PDF with Google Drive
The first option is to use Google Drive. In order to do so, you need a free Google account and get access to the Drive. Please visit http://www.google.com/drive/ to get access to your drive.
Step 1.
Once you open Google Drive, you will need to edit the settings so that you are able to properly convert your PDF files. To do so, click on the Wheel located on the top right of your screen.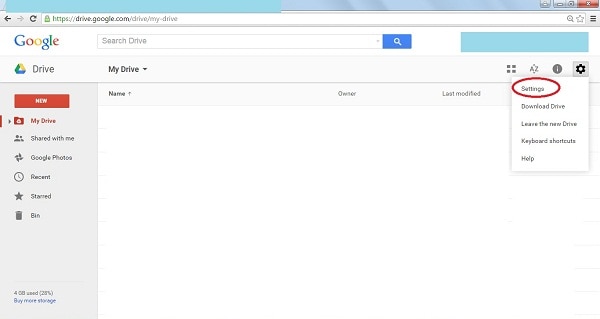 Step 2.
After clicking on the wheel, click on "Settings." A new box shall open. Under the General tab, you shall find an option titled "Convert Uploads." Now you will have to check the box which is next to the "Convert Uploaded Files to Google Docs Editor Format" button. Click on "Done" to confirm your action.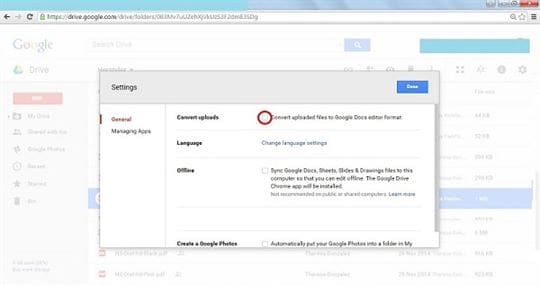 Step 3.
Right-click on a blank portion of your drive, and click on the "Upload File" option. A new pop-up window shall open up and prompt you to choose the file path for the document that you wish to upload.
Choose your PDF file and click on "Open" to upload it onto your drive. Remember, this method shall only work if the file is less than 2 MB and owner-restricted. Furthermore, the formatting of your PDF might not be preserved either. After a while, you can open the newly uploaded file to get access to your password-protected PDF.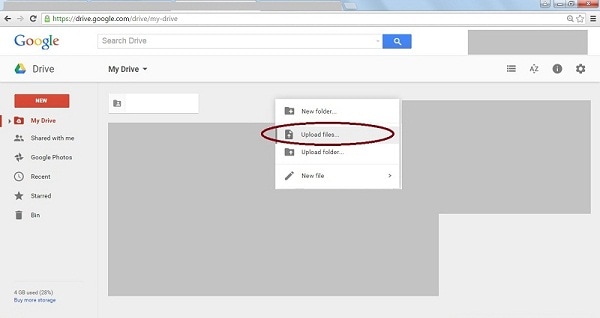 ---
Method 2. How to Open a PDF that is Password Protected with PDF Unlock
PDF Unlock is a popular program that is commonly used by users around the globe to unlock their PDF files. However, this method only works for owner-restricted PDFs and for files that are smaller than 5 MB. Using your web browser, open www.pdfunlock.com and then follow the step-by-step guide to open a password-protected PDF file using PDF Unlock.
Step 1.
Upload your password-protected PDF file into the bar or choose from the options given below. Selecting "Google Drive" or "Dropbox" shall allow you to navigate through files in those respective accounts. Selecting "My Computer" shall allow you to navigate through files in your system. All you have to do is select the file you wish to open.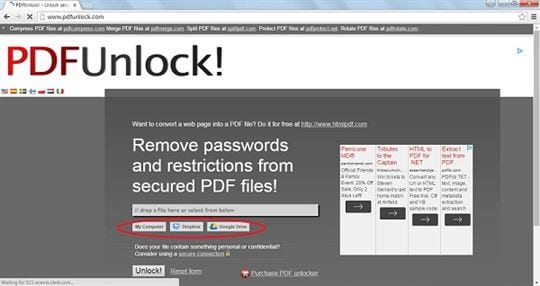 Step 2.
Click on the "Unlock" button. Once your file is uploaded, PDF Unlock shall send the converted file back to you. The file that is sent to you shall also have "Unlocked" in its file name to help you differentiate between the two files.
The last thing is to check the permission settings. All you have to do is open your newly downloaded file, click on "File" in the menu, and click on "Properties." Go to the "Settings" tab and ensure that the "Security Method" is set to "No Security."