The PDF format is the best and the most reliable format to send away files to different people. The main reason why people rely on PDFs is that PDFs are difficult to alter. But that doesn't mean that people can't get access to your PDFs. This is the reason why you should think about password protect PDF Mac. There is a tool for a Mac PDF password that will let you add a password to PDF on Mac, and protect the sensitive data that your file contains from everyone.
How to Create Password Protect PDF with PDFelement Pro
If you want to get a tool for Mac PDF password, try PDFelement Pro today. This robust PDF editing tool comes with tons of useful feature that will let you edit your PDF, amend some changes that you wish to make, insert images if you wish, you can annotate and also add comments to your PDF file, and add a password as well to keep it protected from everyone.
Here's our step-by-step guide to add a password to PDF on your Mac. Follow the instructions carefully and efficiently set a password.
Step 1: Download PDFelement Pro
Go ahead and download PDFelement Pro on your computer and then once the program gets installed, launch the software.
Step 2: Open any PDF file
To add a password, you will first have to open a PDF file that you have in your Mac. Click on the 'Open File' option so that the software can open it automatically.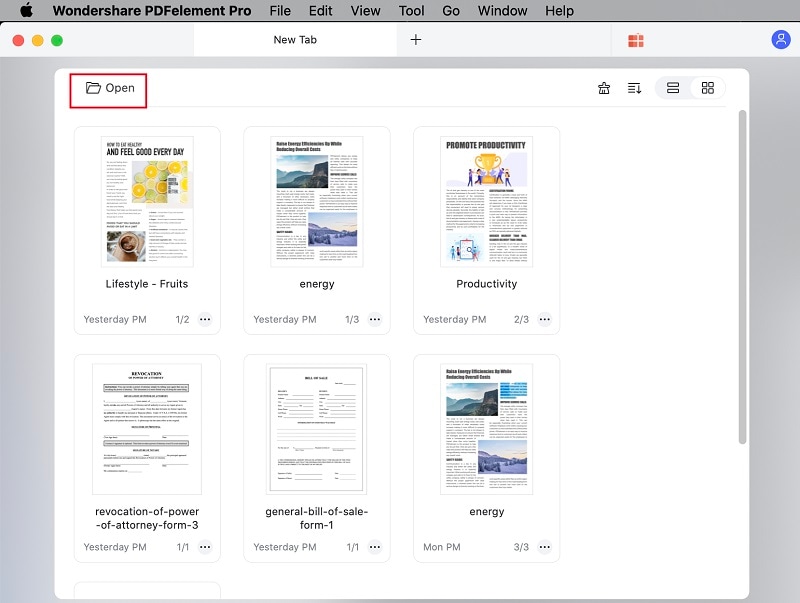 Step 3: Add password to protect PDF
While the PDF file is opened, you will have to click on the 'File' option which is there on the top bar. Then you will see some sub-menu; from there, you will have to click on 'Protect' and hit the 'Encrypt with Password' option.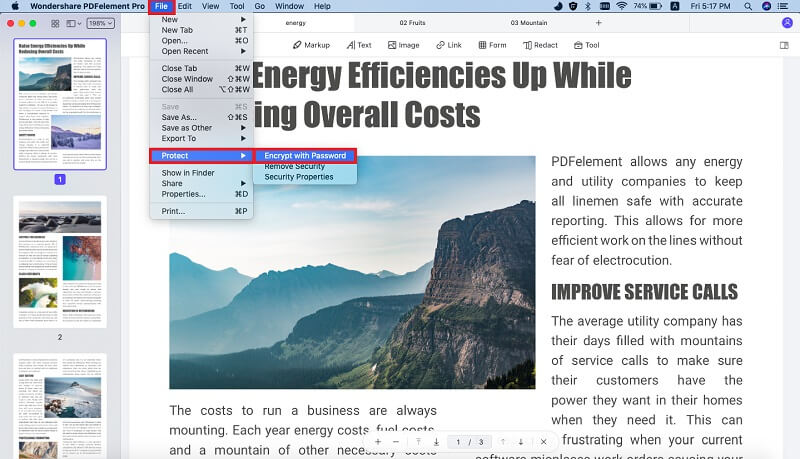 Step 4: Select the restriction
To add the password, you can select the 'Document Open Password' or 'Permissions' option. In the 'Permissions' password option, you will be able to set a password which will allow users to make other changes like restrictions in printing. When you are done with the password protect PDF setting, select 'OK' to save the changes.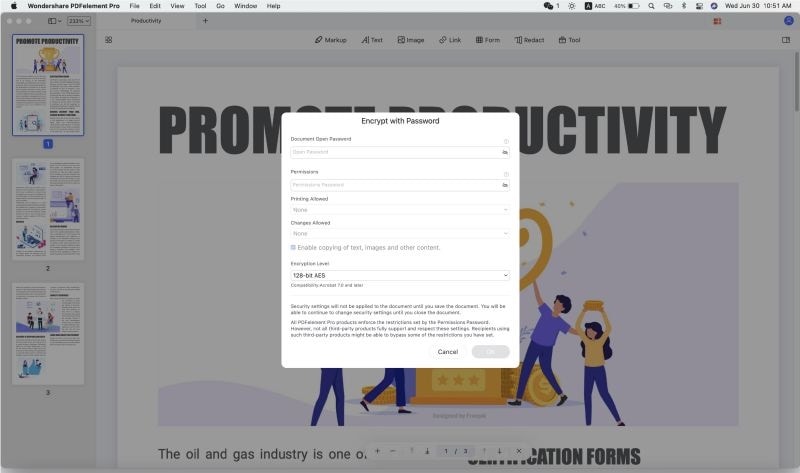 Step 5: Save the file
Finally, after adding the password, click on the 'File' and then select 'Save' to save the file, and the password will be automatically saved.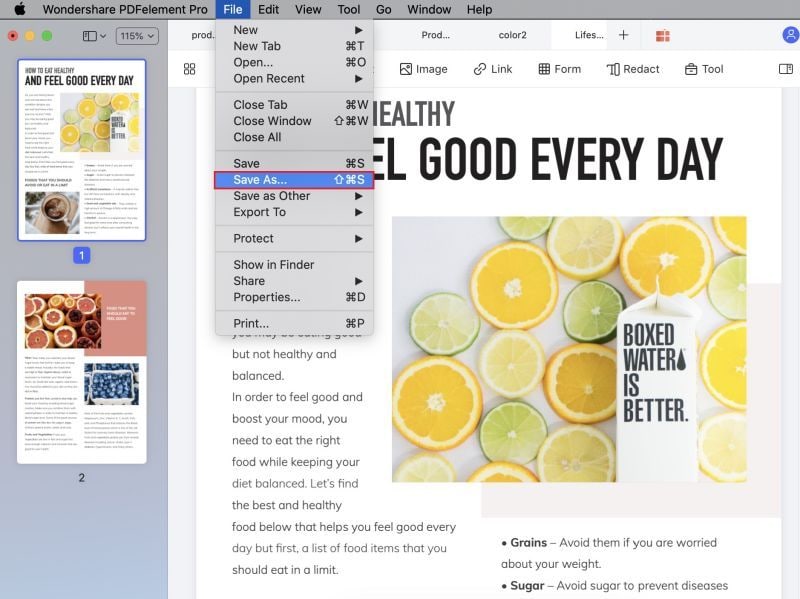 PDFelement Pro is a reliable PDF editing tool that comes with many different features. If you want your PDF to stay protected in your Mac PC, we highly recommend PDFelement Pro. This tool is available for both Windows and Mac and will allow you to edit your PDF files as well. You can use the same tool to convert your PDF files into different formats as well.