PDFs are known to come with a range of security settings that allow users to place watermarks, add signatures, prevent printing, editing or copying the document, and protect the document with a password. These added security settings certainly make life much easier and simpler for many people, particularly when it comes to legal and official documents, but it also ends up complicating things. There might be times you need to unlock a password protected PDF without the passwords. In fact, you only can do this with a PDF password remover online. Luckily, there are a number of free and online PDF password remover solutions that offer user friendly, easy-to-use, convenient and safe tools to unlock the password and retrieve the lost data. Here are the top tools for you to remove PDF passwords for free.
PDFelement - The Best Desktop Solution to Remove Password from PDF
PDFelement Pro is by far the hottest PDF tool available in the market. The PDF password pemover tools might help you in decrypting your PDFs, but this exciting software is considered to be the ultimate solution when it comes to using PDF files on a day-to-day basis. And you can batch remove passwords from PDF files.
Why Choose This PDF Editor:
Edit PDFs. Edit, replace or delete text, watermarks, links, images or graphics from your PDF files. Make all necessary alterations without losing out on the original formatting.
Mark-up. Cross, highlight, underline, draw shapes or add sticky notes to make necessary corrections or review PDF files.
Fill out PDF forms. Fill and edit PDF forms with complete ease. Make use of the import/ export data function to enjoy simpler form filling.
Create new PDFs. Create new PDF files from existing text files, images, web pages or PDFs.
Add protection. Add protection mechanisms such as passwords, print/edit permission settings, handwritten signature and watermarks.
OCR technology. OCR technologies let you edit a scanned file. The software supports 17 OCR languages and formats supported include HTML, plain text, PowerPoint, excel and Word.
Convert PDF into Other formats. Use the software to convert your PDF files into various formats, without having to lose out on the formatting.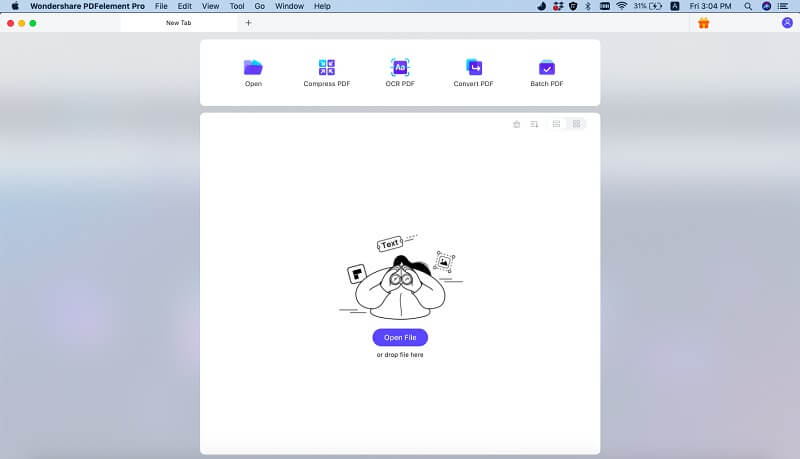 ---
Top 3 Online PDF Password Remover
There are a number of online PDF password removal programs that let you decrypt your PDF files with complete ease and make your PDF files accessible.
1. FreeMyPDF
FreeMyPDF.com is one of the best online PDF password remover tools available in the market. All you have to do is choose an encrypted file, upload it onto the website and download the decrypted file. However, the maximum file size that can be decrypted by FreeMyPDF.com is 150MB. The website can decrypt your files up to version 1.7 and it uses 128-bit AES encryption.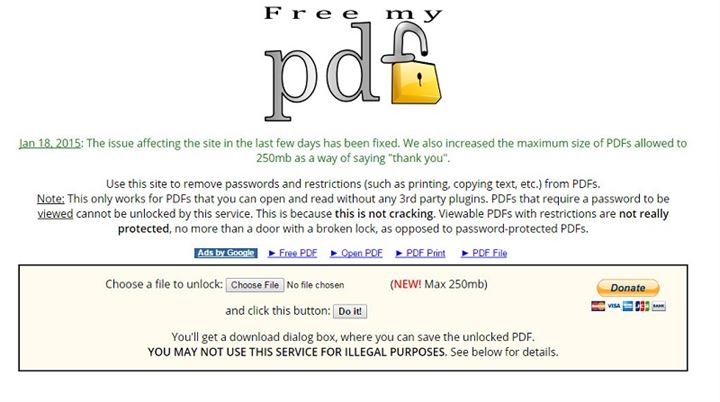 ---
2. PDF Unlock
PDF Unlock is another online PDF password removal solution that lets you decrypt the PDF file online. The method is pretty much similar to the one used by FreeMyPDF.com. The maximum file size that can be decrypted by PDF Unlock is 5MB.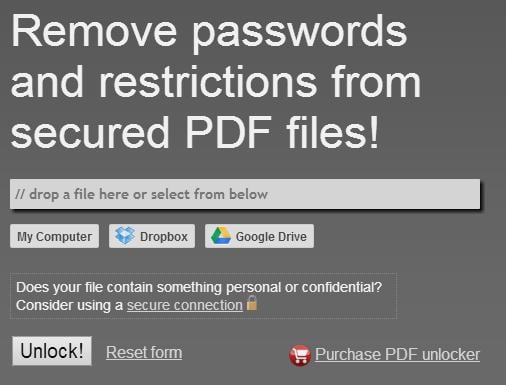 ---
3. FoxyUtils UnlockPDF
FoxyUtils is another top solution to remove password from PDF files online. The tool offers easy-to-use solution that unlocks the password and makes it possible for you to edit, print or copy data from the PDF. The file that is decrypted can be opened on all viewers and it doesn't come with any restrictions.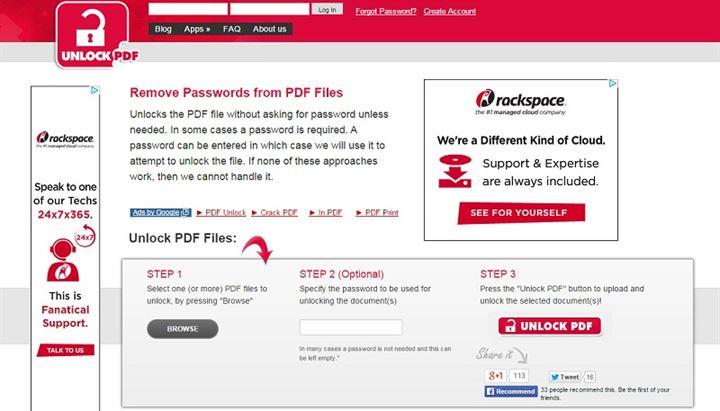 | Features | FreeMyPDF.com | PDF Unlock | FoxyUtils UnlockPDF |
| --- | --- | --- | --- |
| Conversion Method | Need online access | Need online access | Need online access |
| File Size | 150MB | 5MB | 30MB |
| Type of files | All files | Owner-Restricted files only | All files |
| Formatting | Preserved | Some formatting may not be preserved | Preserved |
| Difficulty | Easy-to-use | Easy-to-use | Easy-to-use |
| Cost | Free | Free | Free |
---
Top 3 Free Desktop PDF Password Remover
Although there are all sorts of online solutions to choose from, a desktop based tool is much more convenient because it doesn't make you depend on online access for converting or decrypting your PDF files and also offers you with more features. Here are some of the best free PDF password desktop freeware to choose from.
1. Estelar PDF Unlock Tool
The Estelar PDF Unlock Tool is an exciting free PDF password remover solution for unlocking your PDF files. It lets you extract data, copy, edit and print PDF files by removing restrictions and letting you bypass any password protection that has been set. The tool basically creates a duplicate copy of the PDF file and removes all restrictions from the copy.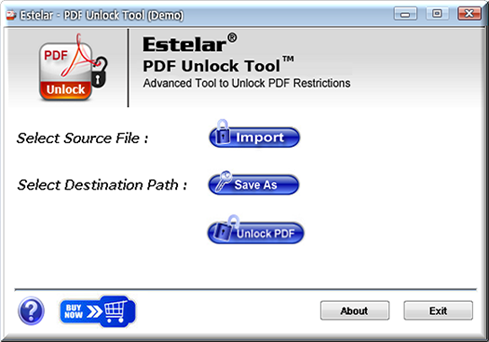 ---
2. PDF Unlocker
PDF Unlocker can be installed on your Windows system and can be used to unlock PDF files without having to depend on an internet collection. The tool is quite similar to most other downloadable softwares found online, but since it is a native windows application, it offers easier and simpler solutions. The tool uses a brute-force method for password recovery.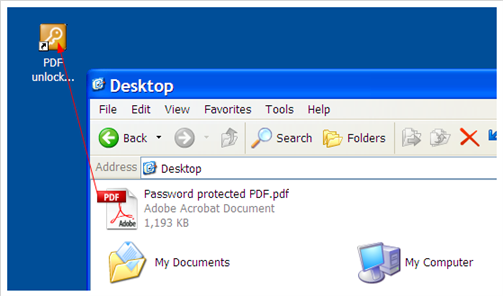 ---
3. Unrestrict PDF
Unrestrict PDF is one of the best solutions for password removal from PDF files because it allows users to completely bypass password protection which allows users to print, copy, modify and edit their locked PDFs.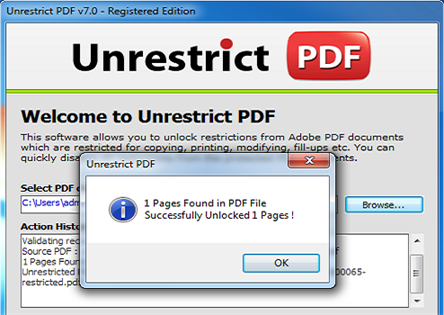 ---
| Features | Estelar PDF Unlock Tool | PDF Unlocker | Unrestrict PDF |
| --- | --- | --- | --- |
| Operating System | Windows and Mac | Windows | Windows |
| Formatting | Preserved | Some formatting may not be preserved | Preserved |
| Difficulty | Easy-to-use | Easy-to-use | Easy-to-use |
| Cost | Free | Free | Free |