When you need to re-use a watermarked PDF document, the ideal tool that can help you is PDF watermark remover. This is the software that not only removes the existing digital watermark from your PDF file, but also it makes the PDF document reusable while protecting you from copyright violation. Needless to mention, PDF is the most versatile & universal file format. However, editing PDF files is quite tricky and complex. That's why you'll need access to a right PDF watermark remover in order to easily delete the existing watermarks. In this context, this article will introduce you to a PDF watermark remover free download for both Mac and Windows.
The Best PDF Watermark Remover Software Free Download
PDFelement Pro for Mac - The Easiest Way to Remove Watermark from PDF
If you're looking to download PDF watermark remover for free that supports both Mac and Windows, the only name that pops up is PDFelement Pro. This is the most prevalent and recognized software that comes with an ample variety of PDF editing options. Not only, it allows you to remove watermarks from PDF, but also it lets you delete watermarks through batch removal for better convenience. Other than that, it even allows you to add, create, or update existing watermarks on any PDF. It comes with a rich & intuitive interface that is easy-to-use and simple-to-navigate. Let's take a quick look at its key features.
Key Features of This PDF Watermark Remover:
Allows you to remove watermarks from any PDF.
Supports "batch remove & batch add" for removing & adding watermarks at a go.
It comes with a sheer variety of editing features : create PDF, convert PDF, protect with password, decrypt PDF, OCR conversion, and so on.
Lets you share PDF with family & friends within a snap.
---
Steps on how to remove watermark from PDF
Removing watermarks from PDF using PDFelement Pro for Mac is extremely simple, easy, and hassle-free. All you'll need is to perform the three below-mentioned steps.
Step 1. Launch the program
You will just need to free download the PDF watermark remover software as per your OS version. Once the installer file is downloaded to your machine, you should install the software by following the on-screen instructions diligently. The installation process is pretty quick. Once properly installed, now launch the program.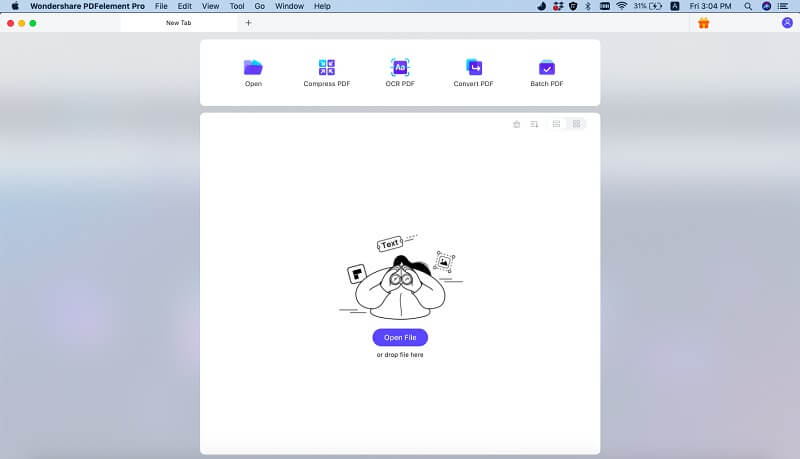 Step 2. Import PDF file
Before removing the watermark, you will need to import the desired PDF file. If you have launched the software, the main interface will be visible to you. Click on any blank area of that main interface, drag your PDF file, and simply drop it. Thus, your PDF file will be successfully imported.
Alternatively, from the main interface, you will find the "Open File" button. Click on it and it will allow you to browse & search your PDF files. Next, select the desired PDF file and click on "OK". Thus, your PDF document will be imported.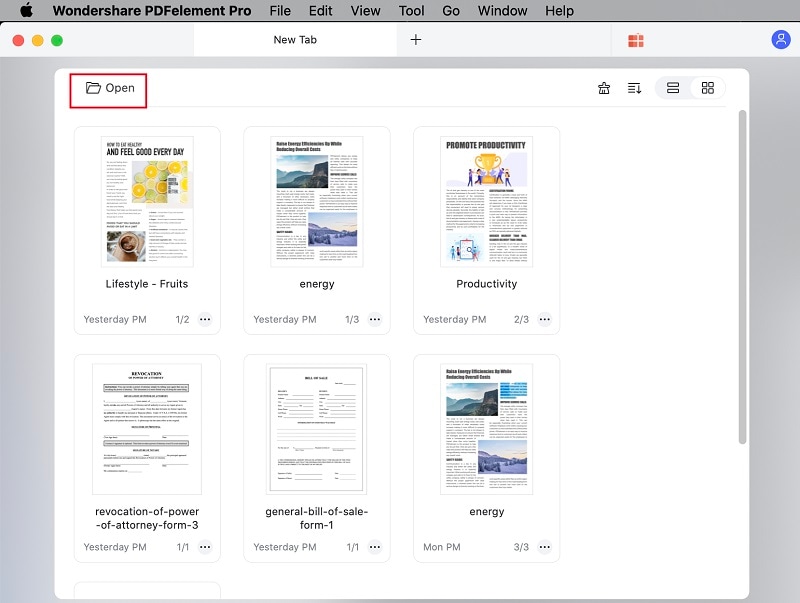 Step 3. Remove watermark from PDF
In order to delete watermarks, open the "Edit" menu and click on "Watermark". Then choose the "Remove" option. A window will immediately pop up prompting you if you really want to remove watermarks permanently. Now, click on OK and the watermarks will be erased permanently.