Use the PDF Xchange editor tool which is a free software and offers great versatility when it comes to features. The tool allows you to add notations, do data search, and more. However, if a user in the free version mode uses any of the "pro" (paid for) features, the PDF Xchange editor adds watermarks on document pages. Luckily, you can easily to get rid of those annoying PDF Xchange watermark permanently by use of a PDF Xchange Watermark Remover tool. Here is the best solution for you.
The Easiest PDF Xchange Watermark Remover
PDFelement Pro for Mac - The Best Way to Remove PDF Watermark
If you have had an awful involvement in other PDF editing tools or you simply need to attempt another product,PDFelement Pro is the best A-PDF Watermark alternative. The all-in-one PDF software accompanies incredible markup works that let you add watermarks to PDF files easily. In addition to branding watermarks on PDF files, the software lets you annotate, edit, create, convert, secure and share them without having to download or purchase any other program. This makes PDFelement Pro the perfect software for individuals who handle hundreds of PDF documents on a daily basis.
Key Features of This PDF Xchange Watermark Remover:
Edit – Allows you to easily add, update and remove watermarks in your PDF. You can also import, combine, organize, split and compress PDF pages. You can also insert, rotate, replace, crop and rearrange images and texts.
Annotate – Lets you underline, highlight, cross out, add a text box, rectangle, line, polygon, arrow and sticky notes. The PDFelement Pro also makes it easy to hide and show a variety of annotations from a PDF file.
Convert – Makes it as easy as pie to create a PDF document and convert it into your preferred format including Excel, PowerPoint, Word, text, image, and HTML among others.
OCR – Since scanned PDFs are image-based files, they are hard to copy and edit. This editor uses Optical Character Recognition technology to convert them into a format easy to edit.
Forms – With the PDFelement Pro for Mac you can effortlessly fill out PDF forms and modify the data on the forms. You can also quickly and easily export and import data into these forms.
---
Steps on how to remove watermark in PDF
Step 1. Launch the program
First download the PDFelement Pro for Mac. And drag and drop the downloaded program file to the "Applications" folder on your Mac. The program will be install. And then you can launch the program.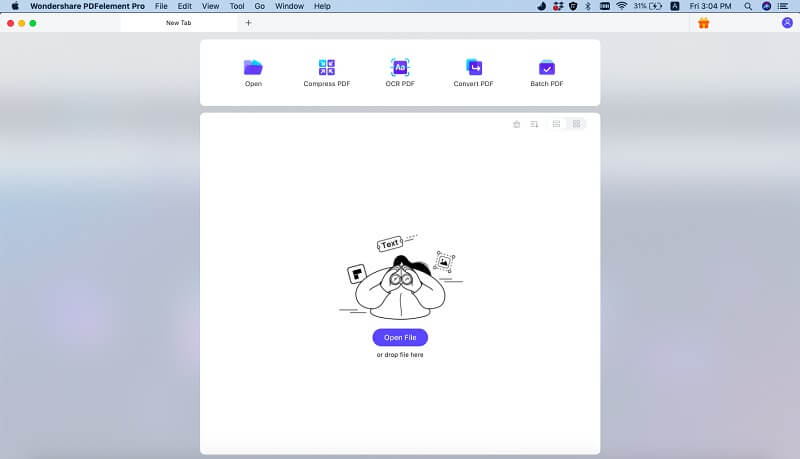 Step 2. Import PDF file
You can click "Open File" button, and this directs you to your computer's storage drive where you get to search within your folders for the file you wish to upload. Select your PDF file and then click "open." Your document loads automatically on the PDF Editor interface.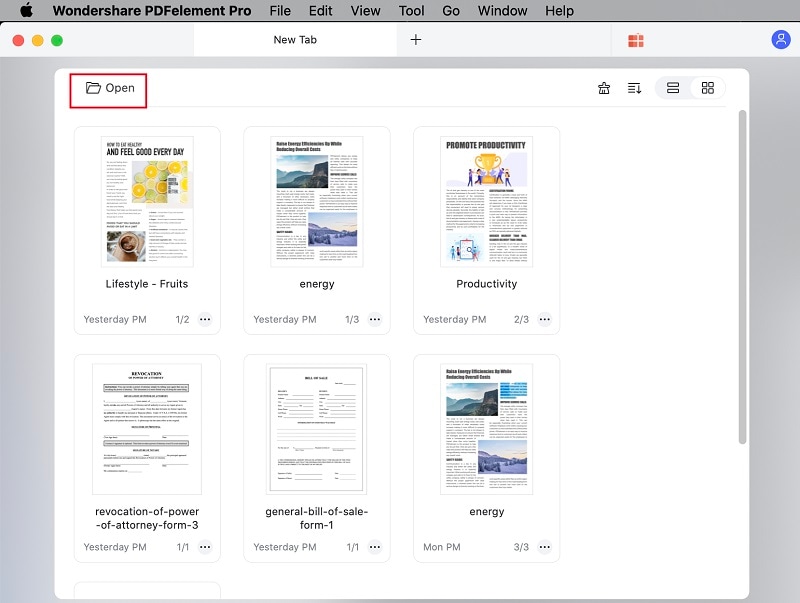 Step 3. Remove PDF Xchange watermark from PDF
Under the "Edit" menu, click the "Watermark" button and choose the "Remove" option. Finally, you will be prompted to discard or save changes. To permanently delete the watermark from your document, choose the save option.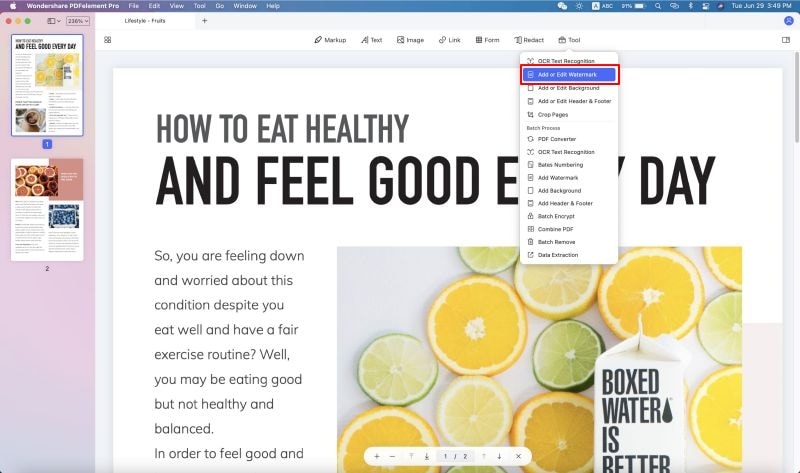 Step 4. Add or Update Watermark
If you want to add watermark to your PDF or update the watermark in your PDF file. You can choose the "Add" or "Update" option under the "Watermark" tab. In the "Add Watermark" panel, you can customize the text font, color and size for the watermark as your needs.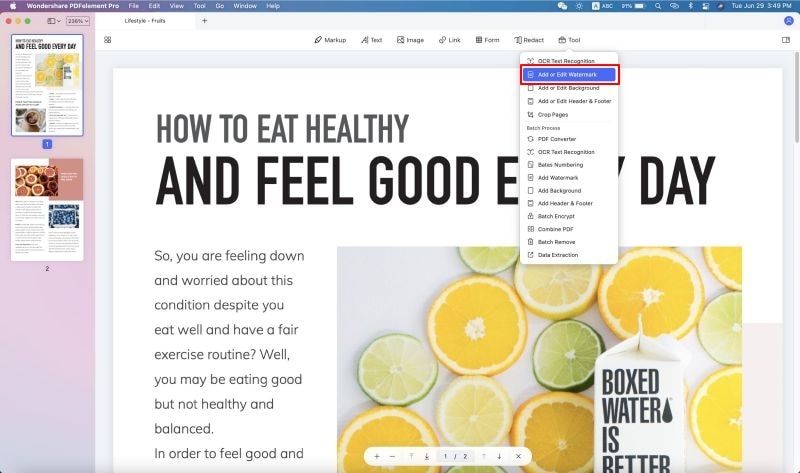 Step 5. Add/Remove Watermark from PDF in Batch
This easy-to-use PDF Editor also allows you to batch add or remove the watermark from PDF files. To do this, you can click on the "Batch Process" tab in the Homepage of the program, and then click on the "Watermark" button and choose the "Add" or "Remove" option. Click on the "Add Files…" to import the PDF files. After that, you can follow the same steps above to continue the batch progress.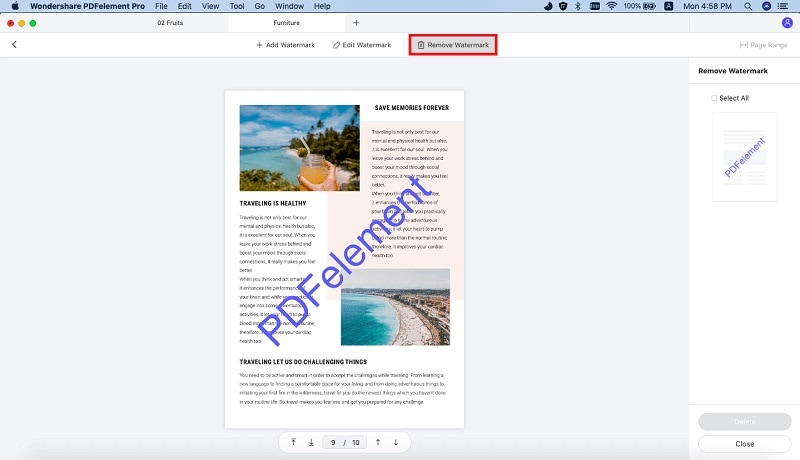 The PDFelement Pro is an easy and efficient tool that lets you remove watermarks from PDFs effortlessly without the need to convert it to another format like Microsoft Word.