PDFs are considered the best format because they retain their format no matter what. For its security, the owner of the PDF sometimes sets certain permission restrictions on the PDF. For instance, PDF can be protected by the permissions password that restricts recipients who don't know the password from printing, editing, and viewing it. But what if you need to print protected PDF for an urgent meeting or for discussion. What will you do? This article, we will provide an easy solution on how to print password-protected PDFs.
How to Print Password Protected PDF
PDFelement Pro is a superb PDF tool with its sleek user interface that is easy to locate and use makes it pretty popular among PDF editors. You can edit, annotate, comment, merge, compress, convert, and recognize text with ORC functionality. PDFelement is proven to be the best time and again with its ability to process PDF with efficiency. Its cross-platform approach lets you edit PDF files on any platform or device. Now let's get on with the purpose of this article, to learn how to print password-protected PDF like a pro.
Follow the below step-by-step guide on how to print password-protected PDFs.
Step 1: Upload a PDF file
Firstly, download and install PDFelement from the official site. Launch the program and click on the 'Open File' button. This will let you add a password-protected PDF. On uploading it, the password window will prompt, enter the password and click on the 'OK' button.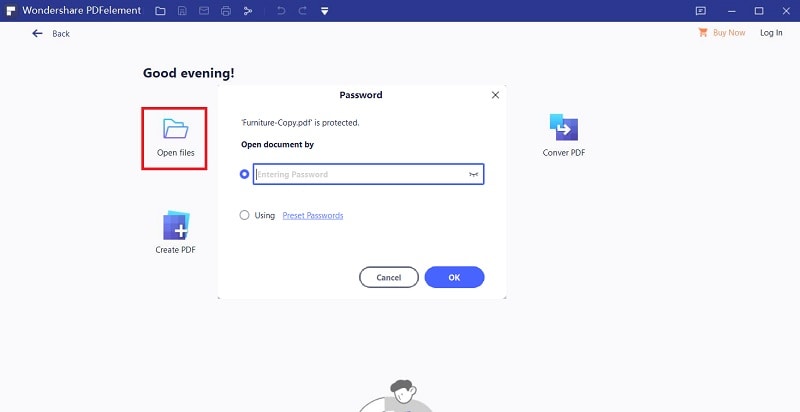 Step 2: Unlock PDF from printing
Next, unlock the PDF from printing permission. Click on the 'Protect' tab and then tap on 'Set Password'. A set password dialogue box will be seen. Here you can see 'Permission Password' and below that, you can see the print permission setting. Uncheck the Permission Password to disable it and unlock the PDF print permission. At last click on 'Save' to remove the password. Now there is no permission setting and you can move on to print the PDF.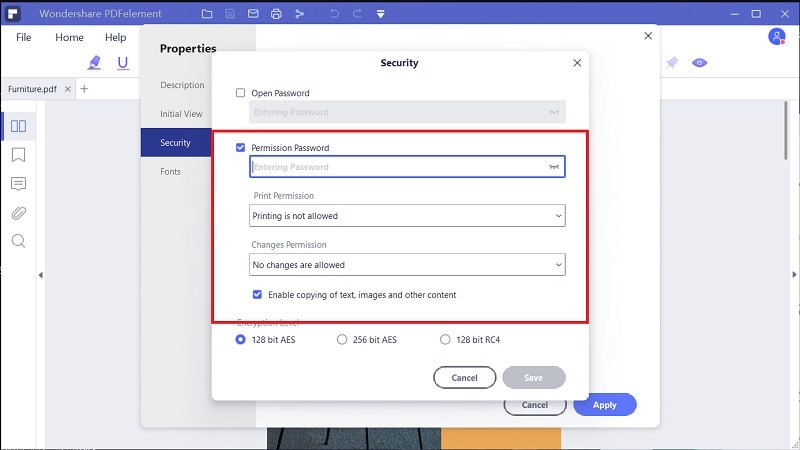 Step 3: Print an unlocked PDF
To print a file, go to 'File' from the upper left of the main menu and click on the 'Print' button. You can use the 'Ctrl+P' shortcut to process the print command. A print dialog will open. Use this to select and set the print properties of the PDF. You can select the printer, page size, orientation, etc. Further, you can access the extended properties. To do that click on the small blue button to access extended settings. Once the print settings are all set, click on the 'Print' button, to print a PDF.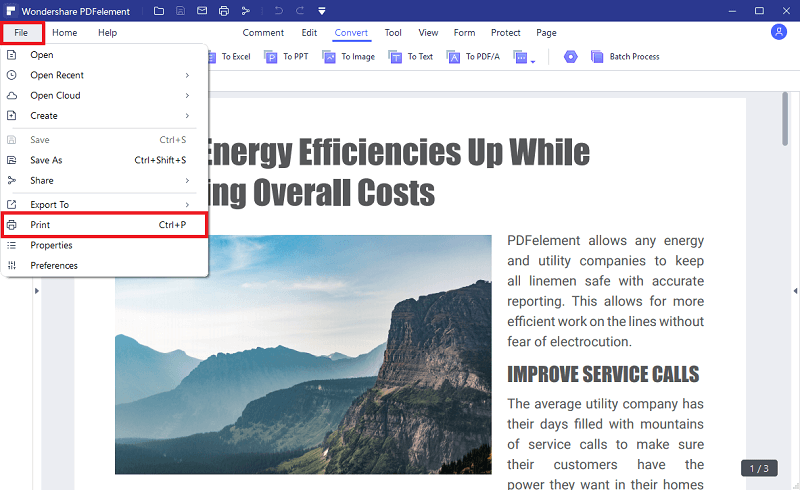 Now the new saved PDF will not have a permission password, so you can print it as often you want without the need for the password.