The rate at which people share PDF files is immense. However, plenty of people are still careless about the security and privacy of their PDF files. If an unauthorized person accesses your PDF file and tampers with the contents, you will appreciate the need for document protection. Whether it is deliberate or accidental, the consequences can be far-reaching. But do you have to wait until hell breaks loose? Probably not, especially with the availability of several passwords that protect PDF online tools. In this article, we take you through a complete guide on how to protect PDF online with ease.
How to Password Protect PDF Online
HiPDF is one of the most popular yet effective PDF tools that enables users to password protect PDF online. HiPDF is equipped with several PDF features that make it an almost complete PDF package, unlike several online tools. This program allows users to import files from the local computer, Dropbox, ondrive, and Box. The good thing with HiPDF is that it is easy to use. For security reasons, the cloud platform leverages SSL encryption and deleted files from the platform after processing. With the processing done in the cloud, you don't have to worry about device compatibility.
How to Password Protect PDF Online
Here are steps on how to password protect PDF online using HiPDF.
Step 1. Using your browser, navigate to the HiPDF password protect PDF page.
Step 2. Click the "CHOOSE FILE" button and browse for the PDF file that you want to password-protect. Choose the file and click "Open" to upload it. You can also drag the file and drop it on the program.
Step 3. Once the PDF file is uploaded, you will be prompted to enter a password to protect your document. Simply enter a suitable password in the password field, click the "ENCRYPT" button below it.
Step 4. The Program will immediately commence to password protect your document. Monitor the process in the background. When it is done, you will see a success notification and the "DOWNLOAD" button. Click this download button to fetch the password-protected PDF file into your device.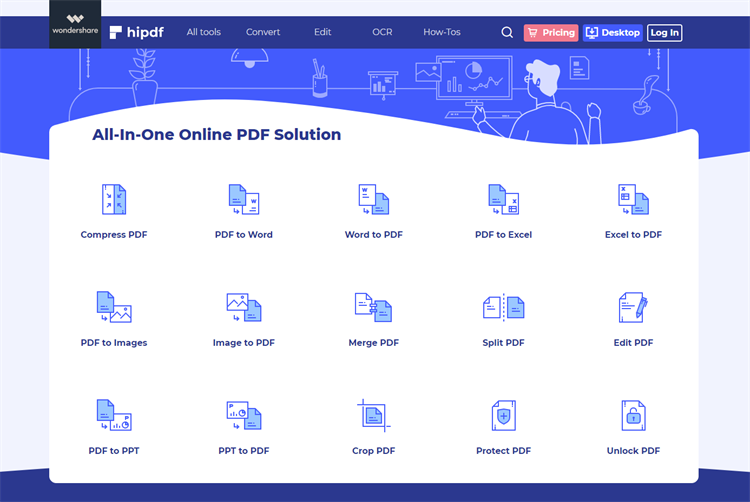 ---
How to Password Protect PDF on Desktop
PDFelement Pro is an excellent PDF tool that transforms how users interact with their PDF files. PDFelement is user-friendly and is suitable for all types and sizes of organizations. With this program, users can create, edit, convert, annotate, share, organize, compress, unlock images from PDF, create forms, fill forms, and protect PDF files with ease. You can download a free trial version then upgrade to unlock a better experience.
Step-by-Step Guide on How to Password Protect PDF on Desktop
Now, here is How to password protect PDF on desktop using PDFelement.
Step 1. Open a PDF File
Start by launching PDFelement on your computer. With the main window open, select the "Open files" icon. From there, you will be taken to the file directory window. Navigate to the save location of the target file and select it. Hit the "Open" button to upload the PDF file to the PDFelement interface.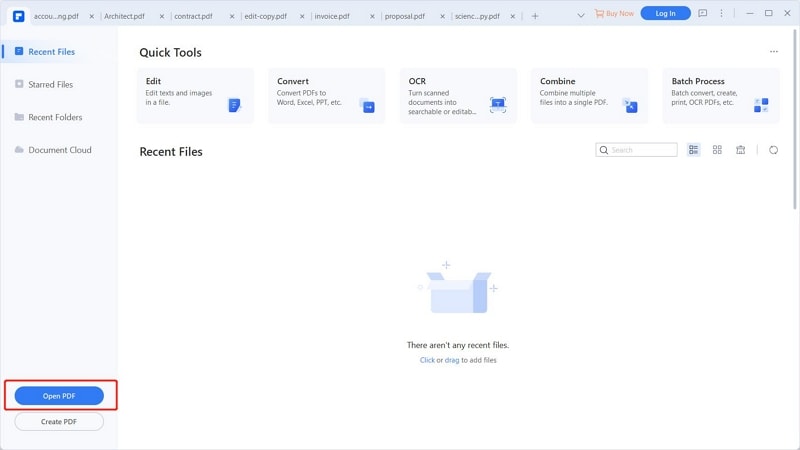 Step 2. Set Password on PDF
Now that the PDF file is uploaded, the next thing is to set the desired password for your PDF file. The process is seamless. Go to the "Protect" tab on the toolbar and then click the "Set Password" option on the far left. Upon clicking, the "Security" dialogue box will pop up. Here, you can choose to protect your document using the open password or permission password. Select the desired PDF password protection option and enter a suitable password.
Once you are done entering the desired passwords and preferences, hit the "Save" button at the bottom right to confirm your selections.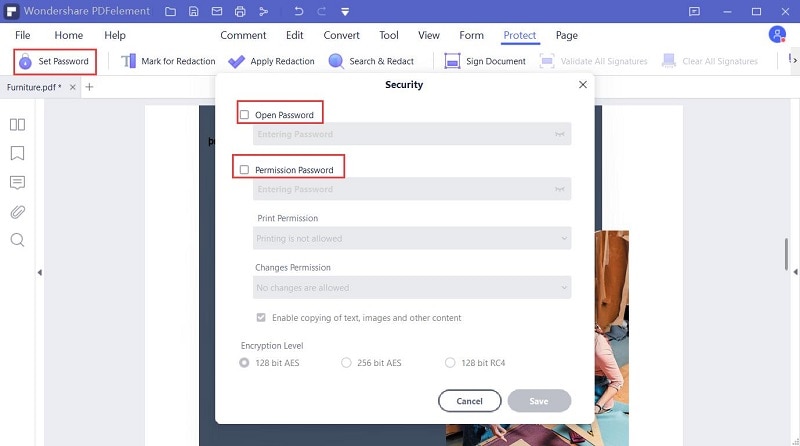 Step 3. Save PDF with Password
Once you are satisfied with your choices, you can save the changes you have made to the PDF document. Just identify and click the "Save" icon at the top of the program's window.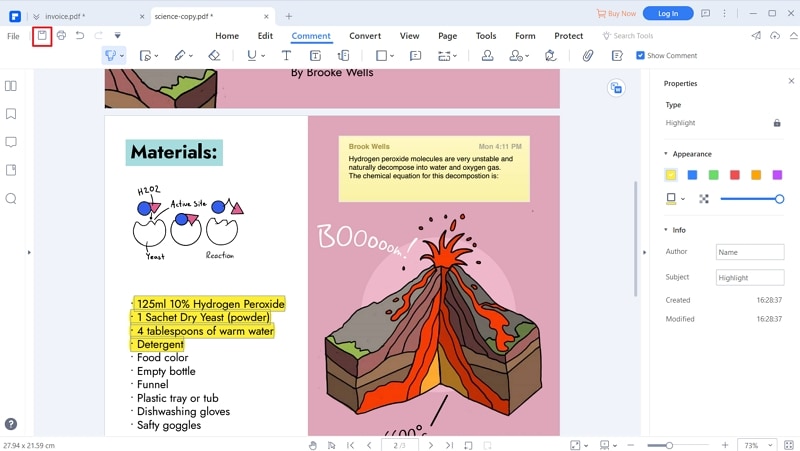 ---
Advantages of Protecting PDF on Desktop
Online programs offer a flexible way to protect PDF online. However, they suffer from several inherent drawbacks that make them not suitable for professional work. Fortunately, desktop counterparts fill the niche with an array of benefits as follows.
Internet Connection not mandatory- Desktop applications do not require an internet connection to function.
Improved Privacy-Since you don't upload documents online, the chances of hacking are significantly reduced. So, it is a good choice for those handling sensitive or rather private documents.
Low risk of Malware attacks- If you are using a desktop platform, the output file is simply saved on your device. On the other side, online platforms require that you download the output file. This is riskier because you can easily download the file alongside malware/viruses.
Fast- Desktop applications are generally fast because they do not depend on the internet speed like online applications.
High processing capacity- online platforms offer a limit to the size of files you upload for processing simultaneously. Most desktop applications offer batch conversion because of sufficient memory space.