If you are bored with a watermark on your PDF file, distracted, or simply want to change it, you need to know how to remove a watermark from a PDF. But how can you remove a watermark from PDF online for free? Many people also ask the same question. Fortunately, there are plenty of ways to solve this problem. With the right tool, you can seamlessly remove the watermark from PDF free. In this article, you shall receive a detailed guide on how to remove watermark from PDF free.
How to Remove Watermark from PDF Free
LightPDF is a free online watermark remover tool worth giving a try. This tool is available as both an online and a desktop platform. Apart from allowing users to remove watermark from PDF free, LightPDF offers several other functionalities. With LightPDF, you can convert, sign, edit, and perform OCR to unlock texts on scanned images or PDF files. This program is not complicated and that it supports several popular file formats such as PDF, PPT, and Word just to mention but a few. With a few clicks, you can easily remove watermarks from your PDF file. The following steps illustrate how to remove watermarks from PDF free using LightPDF.
How to Remove Watermark from PDF Free
Step 1. Go to the LightPDF homepage and select the "PDF to Word" option.
Step 2. You will be prompted to upload the PDF file that you want to remove the watermark. Simply choose the PDF file from your computer and click "Open" to upload it. When the PDF file is loaded, the program will automatically convert it to the equivalent Word file.
Step 3. When the conversion is complete, a thumbnail should appear. Click this thumbnail to download your new word file to your computer.
Step 4. Now open the downloaded Word file using Microsoft Office and click manually delete the watermarks. When you are done, you can convert this Word file back to PDF format using the LightPDF Word to PDF converter.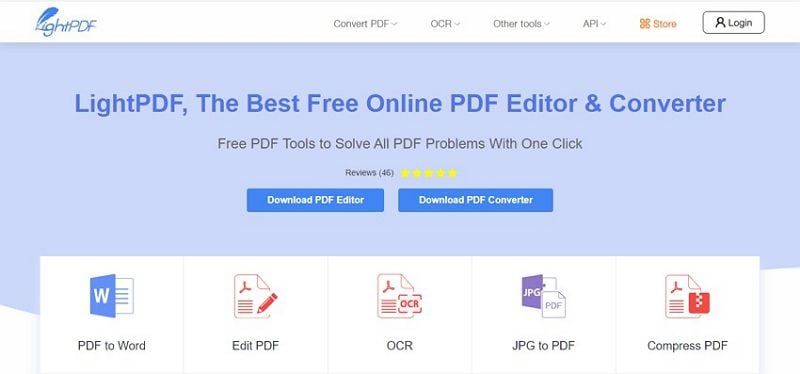 ---
How to Remove Watermark from PDF Online Free
PDFFiller is one of the best online tools to remove watermarks from PDF online free. This program has a simple and intuitive interface that ensures seamless navigation. PDFFiller allows users to add watermarks, remove watermarks, and edit watermarks as per their need. Generally, PDFFiller provides a good platform to edit, create, and manage PDF documents. The following steps illustrate how to remove watermark from PDF online using PDFFiller.
Step 1. Using your browser, navigate to the PDFFiller homepage.
Step 2. On this page, hit the button labeled "Browse for a Document on Your Computer. Follow the on-screen instructions and upload the PDF to the program. You can also upload via URL or open a document if you already have one in your account.
Step 3. You will now enter the Edit page. Navigate to the right of this page and hit the "Edit Watermark" tab. You can now show the watermark by checking the corresponding checkbox. Remember you can also hide the watermark by unchecking that option as well.
Step 4. Finally, go to the upper right corner and tap the "Done" button to remove the watermark successfully. Also, choose the desired output format. If you want it to remain a PDF document, simply make sure that the PDF format is selected under the output format.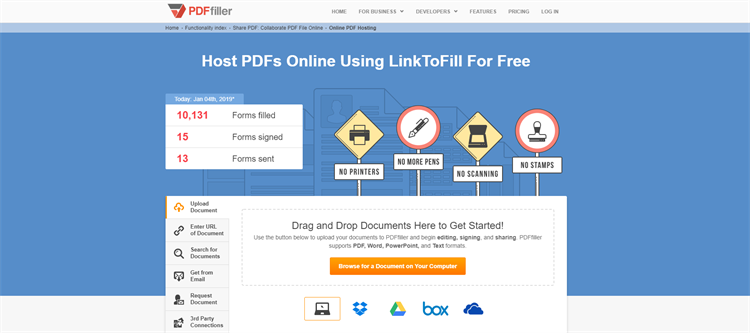 ---
Limitation of Removing Watermark from PDF Online Free
While removing watermark from PDF online free tools offers several benefits, they too have some limitations. This explains why scores of people across the globe leverage desktop tools to remove watermark from PDF. Some of the limitations of using online PDF tools to remove watermarks include:
Online tools limit the size of the PDF file you upload.
Since users upload files online, it increases the risks of hacking. This is of concern, especially where sensitive documents are involved.
When downloading the output file, the chances of downloading it alongside a malicious file are high. These malicious programs will corrupt your files and prove costly.
Most online tools are slow and speed is often dependent on the speed of your internet data.
---
The Best Tool to Remove Watermark from PDF
PDFelement Pro is a powerful PDF tool for handling an array of PDF functions including removing watermark PDF. This tool is fast, easy to use, affordable, and compatible with an array of devices. PDFelement is an ultimate choice for droves of people and organizations because it has an assortment of features that transform the way you interact with PDF.
Step 1. Launch PDFelement on your computer. On the main interface, click the "Open files" icon and browse the PDF file that you want to remove the watermark.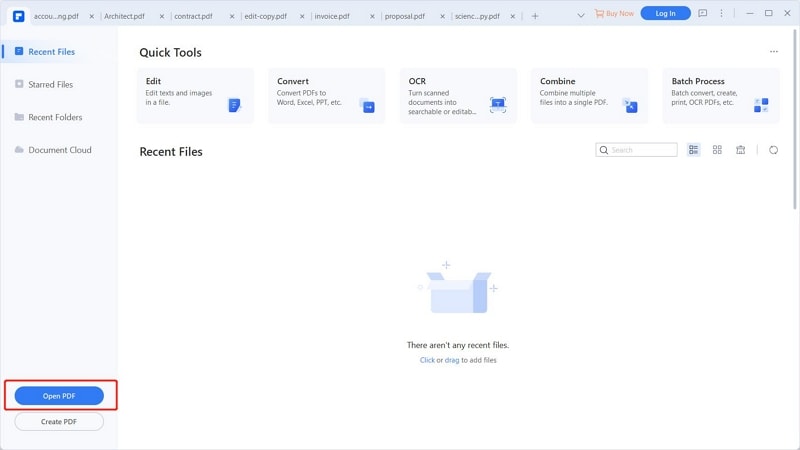 Step 2. When the PDF file is uploaded, hit the "Edit" tab on the toolbar followed by the "Watermark" drop-down button.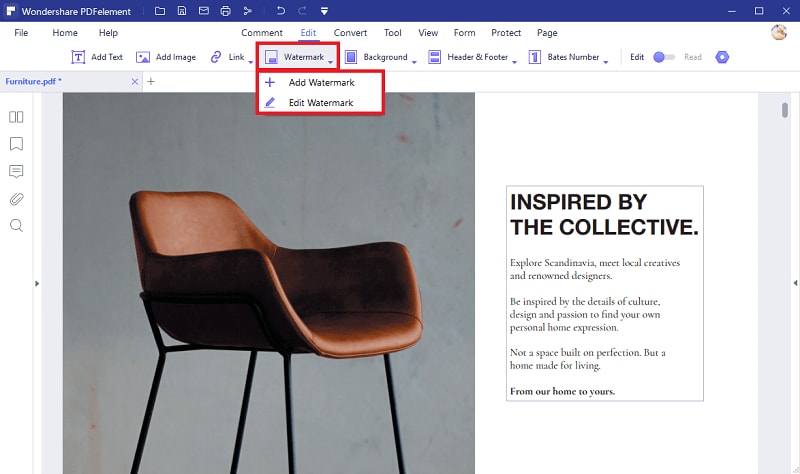 Step 3. From the Watermark drop-down options, select the "Edit Watermark" option to access the "Edit Watermark" window.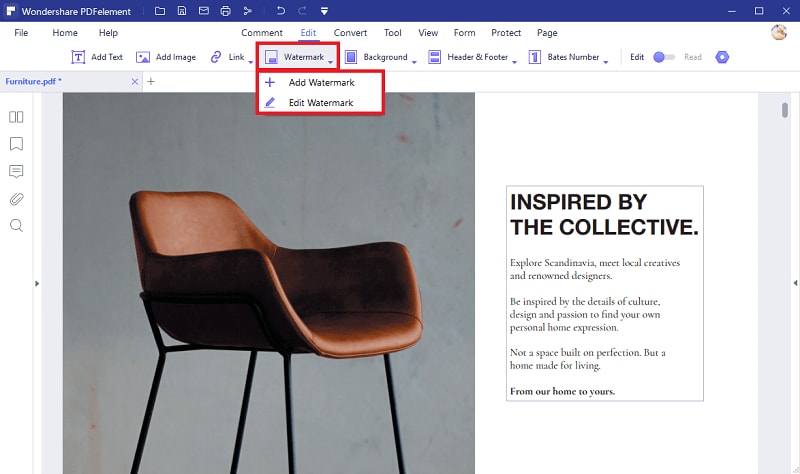 Step 4. On the "Edit Watermark" Window, click the "delete" icon at the bottom left. Hit "Ok" on the subsequent pop-up and then the "Apply" button to finally remove the watermark.
Features of PDFelement
It allows users to convert PDFs to and from any popular file format within a click.
With PDFelement, users can annotate PDF with comments, stamps, drawings, and text markups.
Built with an OCR feature and thus users can convert scanned images or PDF to both searchable and editable files.
PDFelement offers several PDF editing features ranging from basic ones like crop, split, rotate, and cut to advanced ones like edit links images, links, add watermarks, numbering, and bates among others.
Protect PDFs with passwords and permissions.