Do you have files that contain personal security or are confidential? What are the benefits of unprotecting a PDF file? You may have plunged into a PDF file and you want to edit or copy some content from the PDF file and the owner has enforced copyright laws. So when you unprotect PDF you can access, edit, copy and even print it. In some cases your boss may want you to edit the PDF and he or she does not remember the password. What will you do? Now follow the guide to learn how to unprotect PDF file.
The Software for PDF Unprotection
DFelement Pro - The Best Way to Convert PDF to Image
To securely unprotect the PDF you need to use PDFelement Pro . This program is the best solution to all your PDF problems. In this version, you get amazing features that take your document management to a new level. You can edit or covert scanned PDF with OCR.
It is a mind-blowing program that lets you convert scanned PDF to different formats that can still be used severally such as Word, HTML, Excel, plain texts, EPUB and PowerPoint. Moreover, you also create PDF various sources like webpages, documents, images, etc.
Easily edit PDF texts, graphics, images, links, watermarks, etc.
Add watermarks, password and signature to your PDFs and remove easily.
Convert PDF to images, Word, Excel, PPT, EPUB and more formats.
Mark up and annotate PDF files easily with multiple markup tools.
Combine multiple files into PDF and split PDF into several files.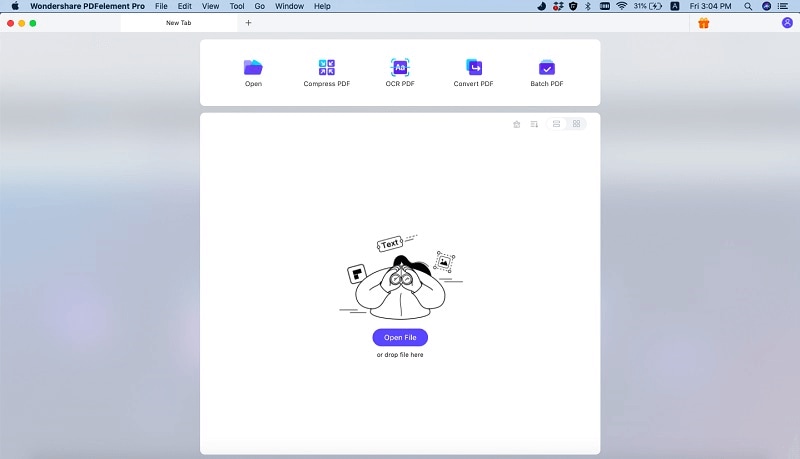 ---
The Steps for Unprotecting PDF
Method 1. Remove Watermark from PDF
Watermarks are dark images or texts that are exhibited over a PDF content. The main purpose of watermark is preventing document from illegal printing and editing. So how do you remove watermarks? Follow these steps:
After installing the program, click on "Open File" to open the PDF file that you want to erase the watermark. Go to the toolbar click on "Edit". A drop down menu will appear click on "Watermark". From there, click on "Remove Watermark".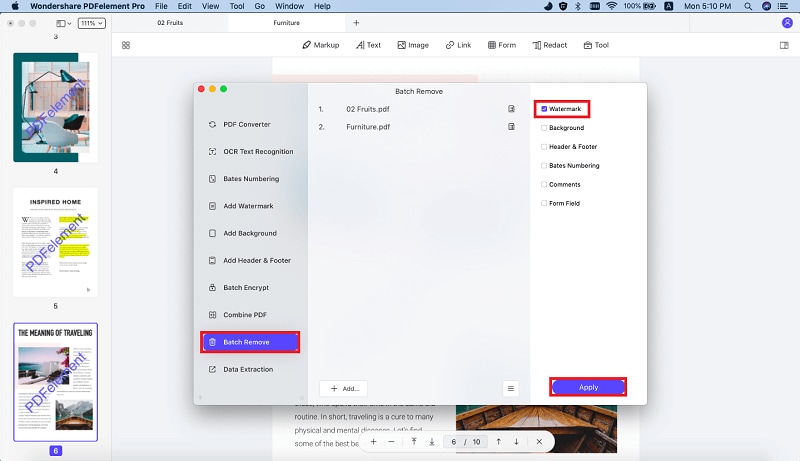 Method 2. Remove Password from PDF
So how will you remove the secured password? You need to convert the document to a format let's say Word. You may be wondering how to do it. With DFelement Pro count yourself lucky cause you just need few clicks.
Step 1. Open Your PDF Document
Open the program and then click "Open File" to add your PDF. You need to navigate to the "Convert" button on the toolbar. Click on it to open the conversion window.
Note: If a password is required to open the PDF, you need to enter the right password to open it in the program.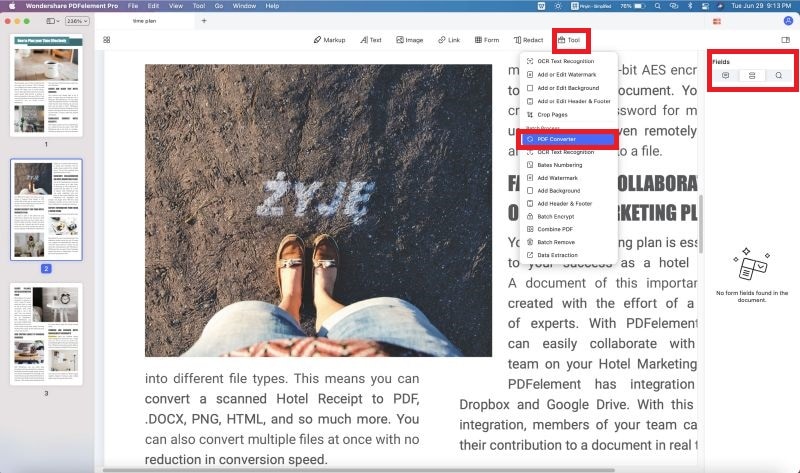 Step 2. Remove Password Restriction
In the conversion window, you can choose an output format and customize the page range. After doing so, click on "Convert". Your document will be converted.
As the PDF file is converted to Word format the password restrictions for printing and editing will automatically be removed from your files. From there you can edit, copy and delete text content or print the PDF as you want.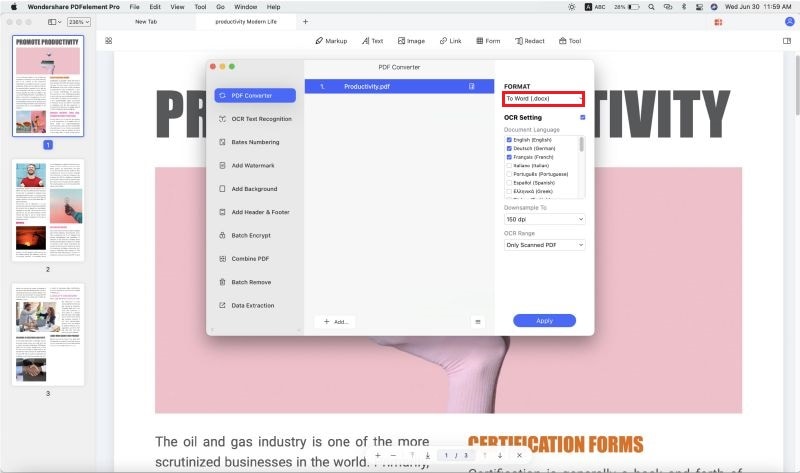 For Windows user download PDFelement Pro . It lets you create, edit, delete PDF files. To add on you can covert PDF files to PowerPoint, Excel Ms- word, finally it allows you to decrypt and encrypt password on your PDF files. What are you still waiting for? Download DFelement Pro and play with your PDF files.