Are you looking to know "How to add attachments to PDF"?
You can get the answer to this question on this page. There weren't many facilities to add attachment to PDF file earlier. However, with advances in technology, some great software appeared, such as PDFelement (or PDFelement for Mac). The attachment could be any file that holds other formats such as Word and Excel. It may be an image or a link. Whatever it may be, we are here to explain the detailed process to add attachment to PDF and view PDF attachment. Let us proceed to read the article and know more.
---
Part 1. How to Add Attachments to PDF Using PDFelement (
Editor Pick

)

PDFelement is a prominent software available for both Mac and Windows users. It stands out for its high-level compatibility and user-friendly interfaces. You don't need to worry if you are not familiar with the operation with software. This software is convenient and easy to use. And with the steps provided on this page, you can easily add attachment to PDF files with this professional software. You will see the detailed process in the following paragraphs.
1. Why Choose PDFelement
One software can do all the job of PDF editing, such as adding attachments, background, inserting images, and a lot more. This is PDFelement, which is considered one of the best tools for edit PDF. You can easily embed attachments in PDF with one-click. This software is friendly to non-technology users, which means that it is easy for everyone for daily usage. Sounds interesting, isn't it? You can download the software now and observe the magic it does with the follows information.
Highlight Features of PDFelement:
You can create the PDF, convert, split, merge, and extract the text easily.
You are free to create PDF forms.
You can annotate, highlight, and watermark the file.
You can add a password for the pages or the whole document.
You can perform the OCR to scan the file.
You can sign PDF files digitally.
2. Steps on How to Add Attachments to PDF
Step 1: Download the software and install it. It takes only a few minutes. Then launch it.
Step 2: Import the PDF file directly by clicking on the "Open Files" button from the interface.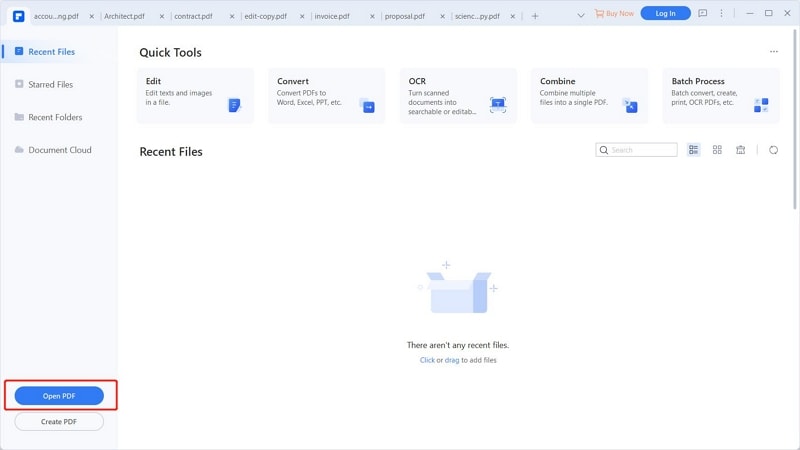 Step 3: Click on the "Attachment" button at the left side.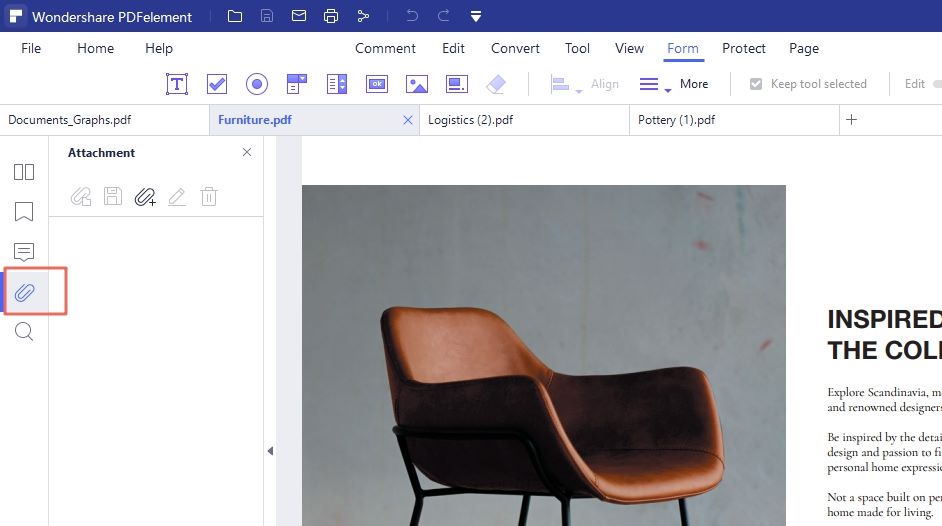 Step 4: Now, you can click on the "Open Attachment File" icon to add attachment file to PDF with ease. You can also view the attachment after you added it.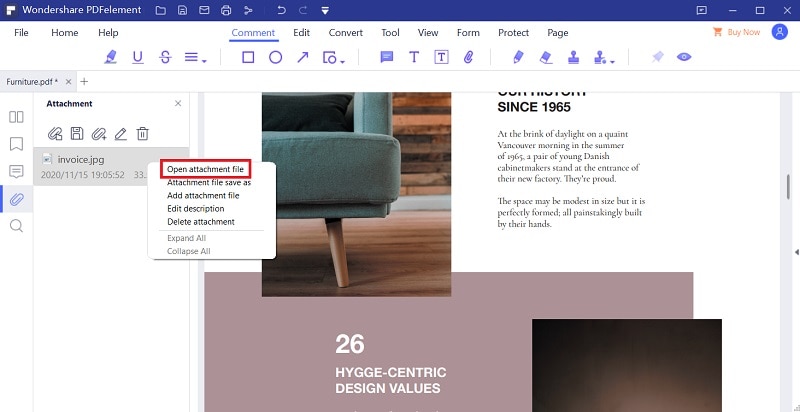 ---
Part 2. Use Adobe Acrobat to Add Attachment to PDF
This part is a simple step-by-step example of how to add attachments to PDF with Adobe Acrobat.
Step 1: Launch the program.
Step 2: Open the file that needs to add an attachment at the "Home" menu.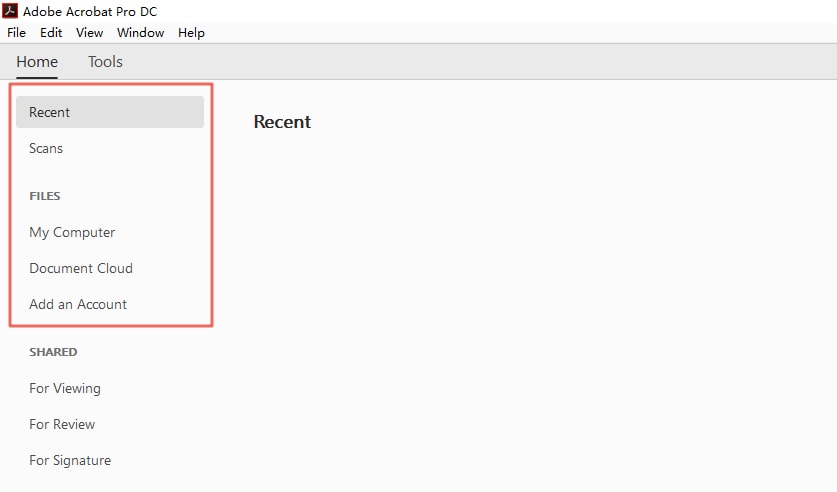 Step 3: After that, click on the "Attachments" icon on the left side. You can see there are some options about attachments. Now you can edit attachment to PDF files here.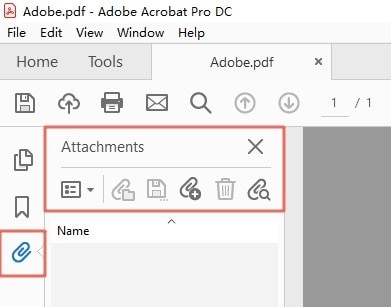 ---
Conclusion
After reading the content, you might already make clear that how to add attachments to PDF. As a great PDF editor with an acceptable price, PDFelement (or PDFelement for Mac) has a lot of mistery for you to explore. It not only can add attachments to PDF as mentioned on this page but also have other functions which can help you ease the stress to work with a lot of PDF documents. Such as convert PDF, sign PDF, OCR, and so on. You can download it and enjoy your delightful work.