"How do you unhighlight text in PDF?"
"How do you remove highlight in PDF?"
When you highlight PDF text and you find that you highlighted the wrong text, you will need to go back and edit it in order to unhighlight PDF text just highlighted. As with any PDF file, the editing of their content presents various challenges and without the right tools, you cannot undo something like that. Thankfully, there is a third-party tool that can edit a PDF file several times over. Why not have a try of PDFelement (or PDFelement for Mac)? This makes it easy to undo any edits that you could have done in the first place. Editing PDF files should never be such a challenge thanks to a powerful PDF editing tool. YOu can check the detail steps as the follows.
---
PDFelement: A Fantastic Tool for You to Unhighlight PDF Text
1. Why Choose PDFelement
PDFelement is a powerful PDF editor and has the ability to edit a PDF file several times without compromising the quality of all text and images. If you use some of the third party tools being offered for free, you will lose quality and you will not like the end result. With this unhighlight PDF tool, you get to the smallest elements of a PDF file, thereby enhancing the conservation of quality within the document. You can undo changes that you may have made to a file, just by going back to the edit panel and reversing the changes. All formatting is kept as it was, which preserved document uniformity.
Highlight features:
Create PDF forms – now you can make custom PDF forms and also edit and fill any that were created elsewhere.
Create and convert – you have the power to create any PDF file, and you can also import other documents and change their format to other files.
Signing your work – now your work can go out with your own personal signature brand on it. This way you maintain your copyright.
Edit and OCR – it is a powerful way of scanning documents into PDF and putting them through OCR so they can be edited.
Great interface - PDFelement Pro has a great user interface which makes it easy to organize your work.
2. Steps on How to Unhighlight in PDF
After you have mistakenly highlighted text, you can unhighlight PDF text using PDFelement. Once you get the document back to the program, you will be able to access the highlighted text and then remove the highlighting. Now you can save the document afresh.
Step 1: Use the 'Open File' feature to import the PDF file into the program. You can also drag files into PDFelement Pro interface and they will be imported. You will see a full list of the PDF pages you imported. Go to the page you needed and proceed.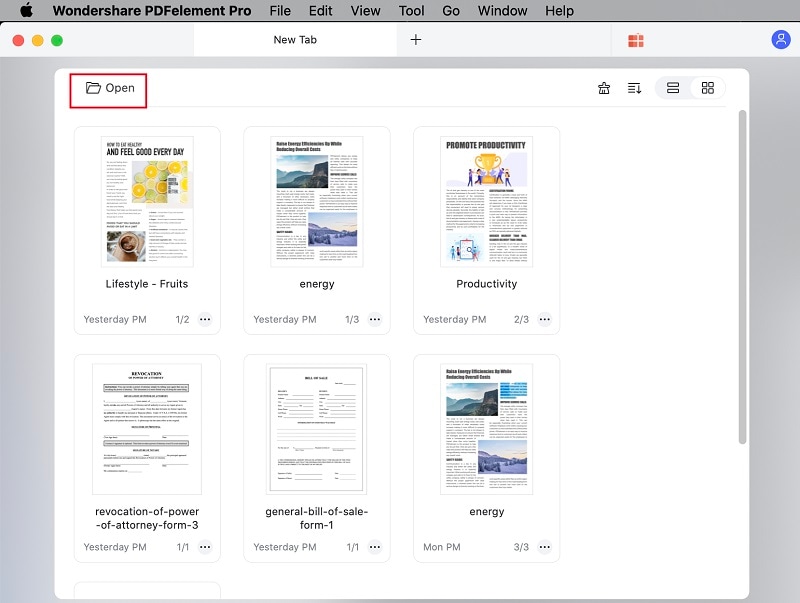 Step 2: Under the 'Markup' tab, you can click on the 'Highlight' button and select the text content to highlight. You can change the color on the right-side toolbar. In order to unhighlight text you just highlighted, you can go to 'Select Tool' and then double-click the highlighted text in PDF, choose the icon of 'Delete', you can remove highlighted text in PDF easily.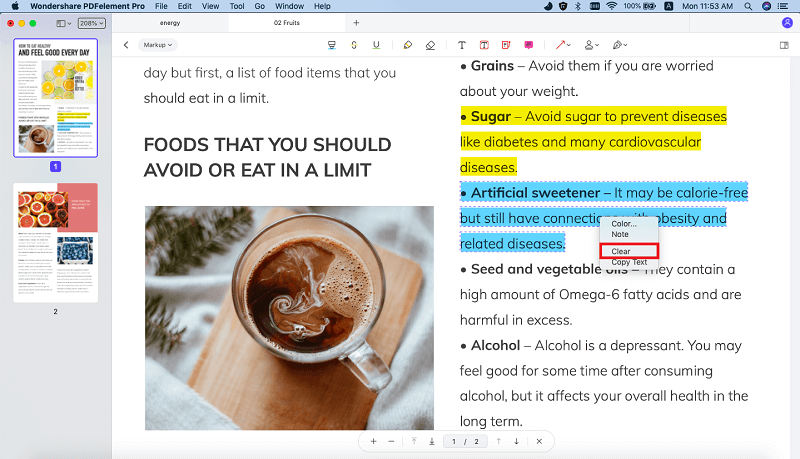 Step 3: Once you have removed the highlighting, you can now go to the 'Text' tab and edit the text in any way that you see fit. This will allow you to come out with a new document once more.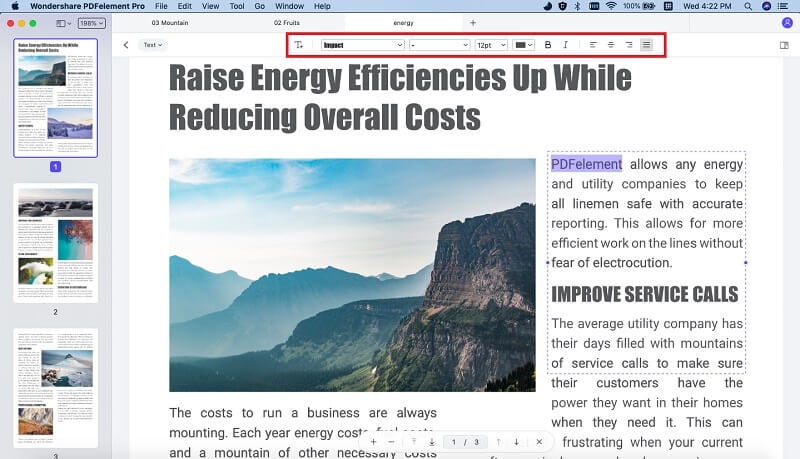 Step 4: When you have finished removing the highlights from the text, you can now open the 'File' button and click on the 'Save' button to save the document as a new PDF file.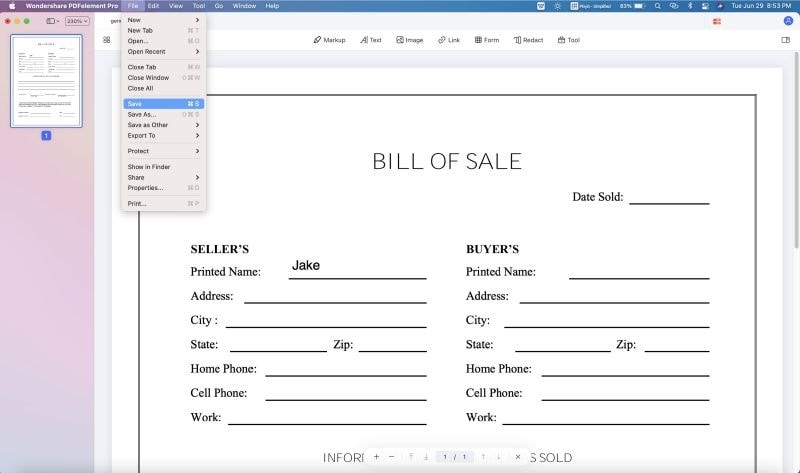 ---
Conclusion
The steps in this article is for you to unhighlight text in PDF if you highlight them by mistake. But if you want to find out more ways to highlight text or areas in PDF files, PDFelement (or PDFelement for Mac) also can help you. You can even find more ways to annotate and edit your PDF documents. Now have a look of the details on our website and enjoy your great jouney with PDFelement.