Many people need to create PDF form for their company, but do not know where to start from. Not being familiar with PDF forms could make this task hard for you, especially if you work with one with interactive fields. Fortunately, there are tips that can help you make a PDF form. People need a PDF instrument that can help them in creating PDF forms on Windows 10. This tool has to be effective and increase your productivity. Here is what you need to know about this and how to find the best program that is suitable for your needs.
How to Create PDF Form with PDFelement Pro
In order to work with PDF files easier, you need an efficient tool that comes with optimum solutions. For this reason, it is recommended to use PDFelement Pro. This software helps you to change manifold PDF files in batch and to add watermark to different PDF files. Creating PDF form on Windows using this program is easy, and this step-by-step guide will show you how to do it:
Step 1. Launch the PDF Form Creator
Double-click the icon to open the program and click "Open" in order to load the PDF document. If you want to open it directly, you can drag the document to the icon of the program. Or you can click on "Open File" button.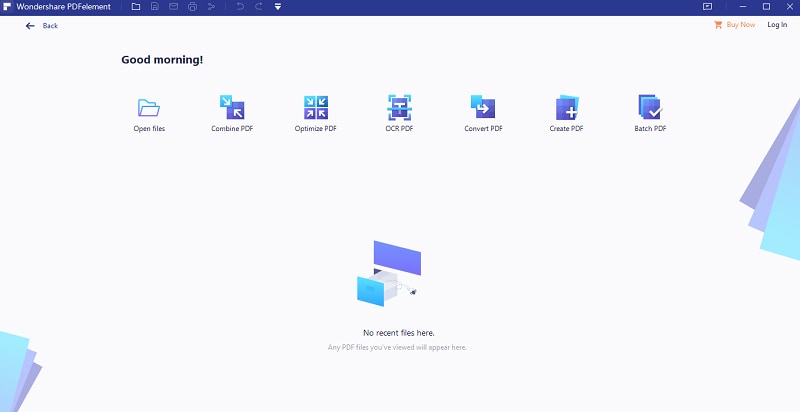 Step 2. Download Templates to Create a Fillable PDF Form Easily
After you've opened the PDF creator, open the "Form" tab and click on the "Template". Then you can open the PDF template library and click Download to get the free form templates according to your needs.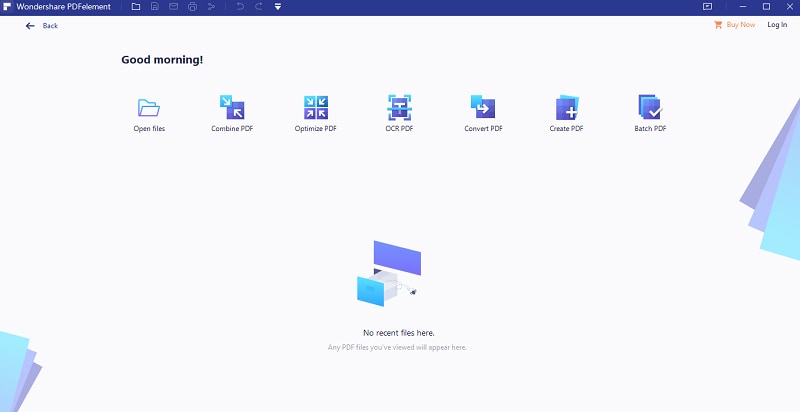 Step 3. Create A Fillable PDF Form
You can also create a fillable PDF form manually. Click on the "File" button in the top left corner of the Program. Then go to "New" > "Blank". After this, you can create a blank PDF page. Then click on the "Form" button. Under the Form tab, you can easily add Text Field, List Box, Radio Button, Check Box, Button or Dropdown Menu to your form.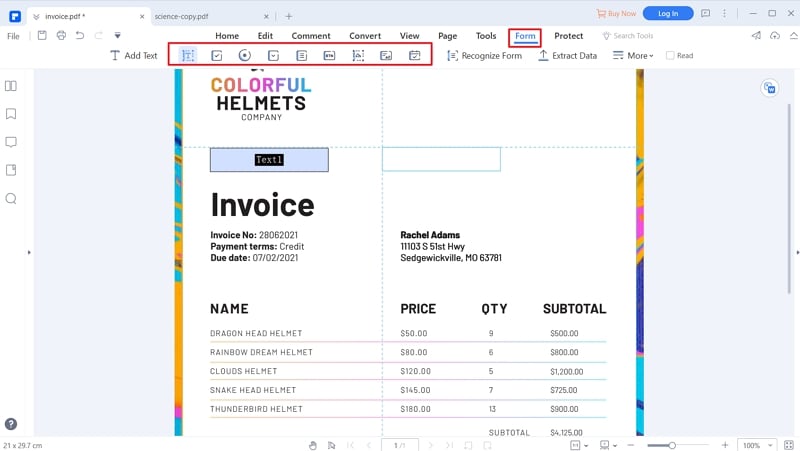 Step 4. Fill out the PDF Form
After you have create a fillable PDF forms, you can directly fill in the form.
In order to fill non-interactive form, you can select the Edit bar and choose the Add Text instrument. This is available for all the files saved in formats that support fillable forms.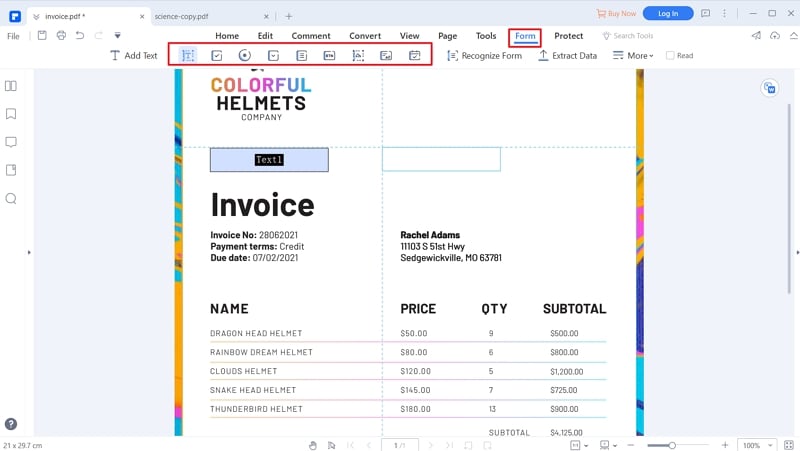 Step 5. Save the PDF Form
After this process, just click Save and your files are ready.
---
Video on How to Create PDF Form with PDFelement Pro
---
The Best PDF Form Creator for Windows - PDFelement Pro
There are many free PDF form creator, but PDFelement Pro is one of the best PDF form creator for Windows, which comes with multiple features that help you handle your PDF files. With the help of this smart PDF tool, you can create PDF documents from many formats, including PowerPoint, MS Word, Excel, and many others. You can convert the PDF documents into these formats and image formats too. This program is easy to use and you do not have to worry about the safety of your files because you can increase their security by adding passwords, watermarks or e-signatures. Moreover, this wonderful program allows you to convert and edit scanned PDF documents, having the possibility to combine or divide them.
Key Features of this PDF Form Creator
Edit PDF texts using a variety of font styles and formatting options
Edit images in PDF files
Fill out PDF forms
Secure your PDF files with passwords