The PDF format is one of the most universally used file formats, and the number of PDF users increases every day. From government officers to business managers, everybody has a use for PDFs. For every type of mobile device, there are PDF form filler Apps available, and some are even free. Luckily, many of the free PDF form filler Apps in this review are of exceptional quality.
Top 5 Free PDF Form Filling Apps on Android and iPhone
#1: PDFelement
PDFelement
is a simple yet robust form filling tool that lets you fill and edit PDF forms effortlessly. And you can also sign your forms with handwriting signature. Moreover, this PDF filler App without any in-app-purchase. this widely used PDF reader application enhances productivity by providing all the tools you need to view, modify, convert, and digitally sign PDF forms on any device.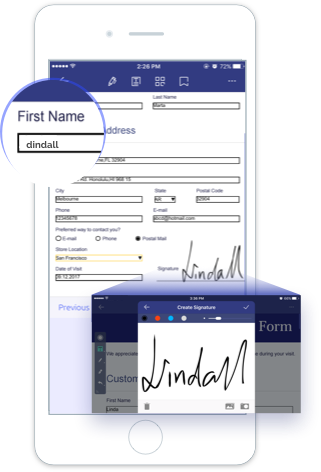 ---
#2: Adobe Fill & Sign
Adobe Fill & Sign is a PDF filler App on Android phones that can be used for a variety of purposes including scanning files with the built-in camera and then edit it as a PDF document. You can even sign and email it after editing. Adobe Fill & Sign is more than a simple form filler App. It can be used to open files from an email, and can import or export files to your cloud storage provider.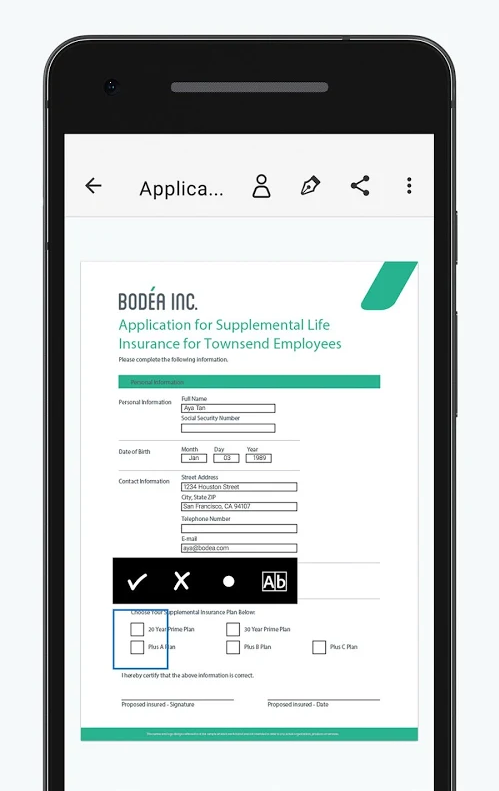 ---
#3: PDF Max
Use PDF Max, which is a robust and free PDF form filling application that will allow you to fill any form right on your iPhone. You can also use it to squiggle, underline, or highlight any text. Not just this, there is a signature tool as well that will let you manage and capture your signature. It can be used to fill out forms and supports all types of elements like text-fields, radio-buttons, drop-down lists and date-time fields. It even supports JavaScript powered PDF forms, plus a lot of other cool functionalities.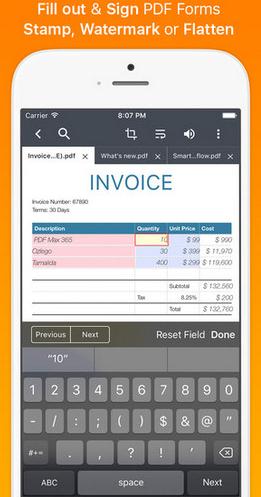 ---
#4: Smart Forms
Smart Forms is another form filling App on iPhone. It is not just an App to fill out forms, but can also be used to store and retrieve documents from the cloud. It can capture data from any PDF file, and create your own templates for future use. As well, it lets you manage your signatures. The App is totally free but there is a giant red "watermark" at the top of every page.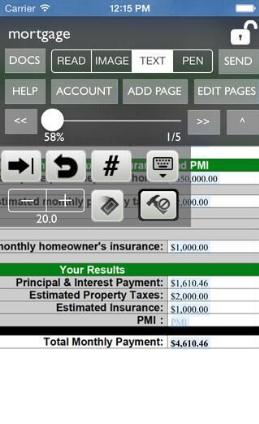 ---
#5: Fill and Sign PDF Forms
Lastly, the best PDF form filling App on Android in this list is Fill and Sign PDF Forms. Fill and sign PDF forms that include AcroFields. Attach images, create and save files, or view and share files, etc. Documents that are created in demo/trial mode contain a watermark.