Watermarks are one way that you can personalize PDF files other than adding passwords. So, you may have added watermarks on your PDF file before and you want to get rid of them. But you could be asking, can watermarks be removed? Yes, watermarks can be removed easily using watermark removers. There are online watermark removers that come in handy when you have small files. If you have large files and you may be offline you can use a tool like PDFelement. In this article, we show you how to remove watermark from PDF online as well as on desktop.
How to Remove Watermark from PDF Online
One of the platforms that allow you to remove watermarks from PDF for free is PDFFiller. Its Watermark option allows you to add, edit and remove watermarks within a click. Removing watermarks with PDFFiller is free. Also, it does not have to be the watermarks that you added using this tool. Other than the watermark option, you can also create, edit and manage PDF documents online freely. With this PDF online tool, you can upload PDF files from your computer, OneDrive, Dropbox and Box. Once you are done editing your file on this platform, you can save the document like PDF, Word, Excel, PowerPoint.
How to Remove Watermark From PDF Online Free Using PDFFiller
Step 1. Visit the PDFFiller watermark page on your browser. You can access it on any popular browser. Next, upload your PDF file by either uploading it from your computer or pasting its URL from Dropbox, Box or One Drive.
Step 2. To remove the watermarks from PDF free, click on the red button "Edit Watermark" on the right panel.
Step 3. You need to uncheck the "Watermark" box and the watermarks will be removed on your PDF file. After that, click on the "Close" button at the top.
Step 4. The watermark has now been removed. Click on "Done" and choose how and where you want to save your watermark free file.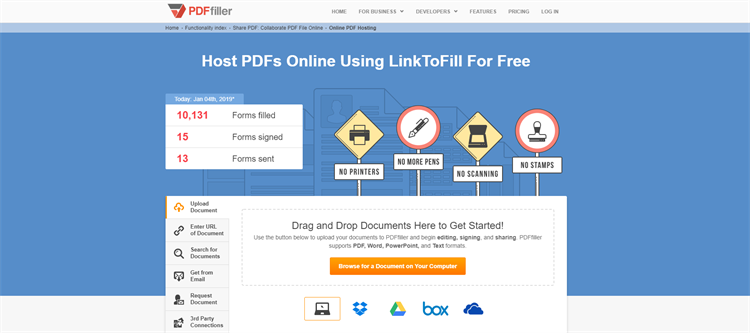 ---
How to Remove Watermark from PDF on Desktop
Besides removing watermarks from PDF online, you can also remove watermarks offline using the desktop tool. One of the best desktop PDF watermark removers is PDFelement Pro . This tool supports Mac and Windows operating system hence you can remove watermarks on any OS. The watermark feature is well-placed under its editor so that you can add, remove or modify watermarks within a click. Its, interface is simple to use hence you will not need any expertise in handling your PDF file on this platform. You just need to install it.
With that being said, now let us have a look at how to remove any watermarks on a PDF using the PDFelement.
Step 1. Upload a PDF File
Open the PDFelement you have installed on your computer. Next, click on the "Open Files" button to upload the PDF file that you want to remove from the watermark. You will choose the PDF file from your computer by uploading it with the open button or dragging it to the platform.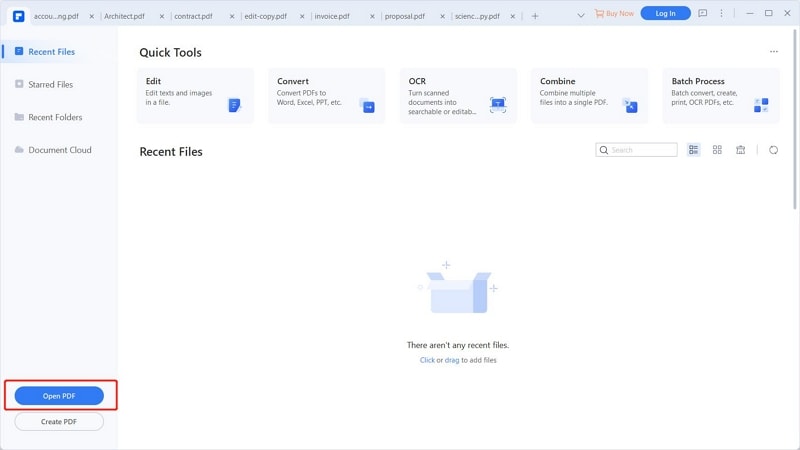 Step 2. Choose to Edit Watermark
The program will open the PDF file in a new window. Now, head to the main menu and click on the "Edit" button to get the watermark option. Click on the "Watermark" option and then click on the "Edit Watermark" button.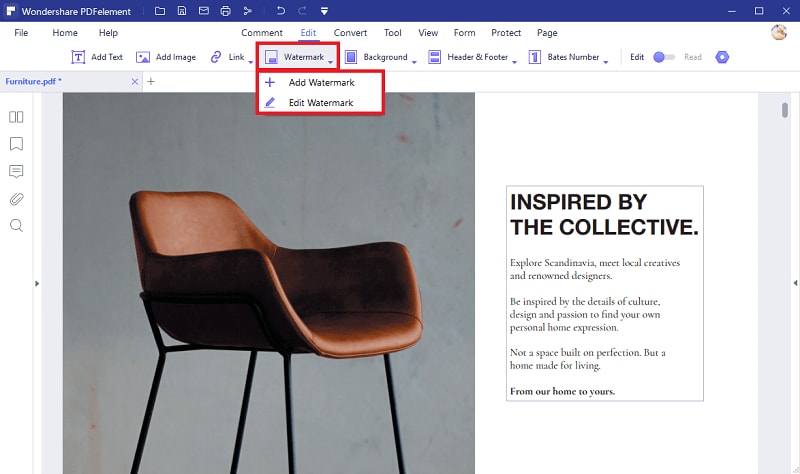 Step 3. Remove Watermark from PDF
The PDF file will be resized, and you will see a preview at the bottom left. Now, click on the X button or the red cancel button. PDFelement will prompt you to confirm whether you want to delete the watermark. Click on "OK" to confirm.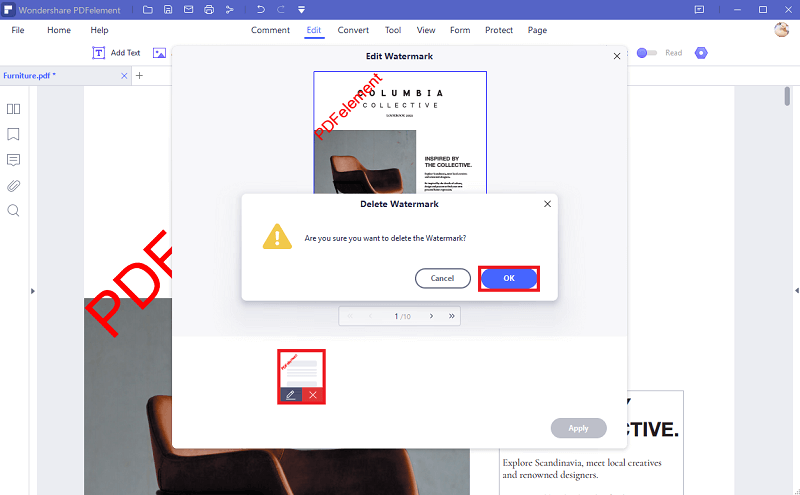 Step 4. Save PDF File
Now that you have removed the watermark on your PDF via the desktop option. You can now save the changes. Head to the "File" menu at the main menu. From the drop-down menu, click on "Save" to save the changes. However, if you want to rename the file or change its path, click on "Save As" and follow the prompts.