PDF documents are popular documents today in the business world. The benefit of using PDF documents is that the recipient of the document will view it just as it was intended. Being widely used, at times, you may want to add image to PDF free before sending it to your client. Scores of people do not know how to do this. PDFelement is a great tool that can help you add an image to a PDF document quite easily. PDFelement (or PDFelement for Mac) is an advanced PDF editor for Windows and Mac that allows you to create a PDF,merge multiple documents, convert files, annotate, sign documents and encrypt your documents with a password to restrict access.
---
Part 1. 2 Online Editors to Add Image to PDF Free
There are various online editors that can help you add image to your PDF document. An online PDF editor will make it simple and easy for you to add the image to your PDF document, and they can be accessed anywhere and at any time provided there is an internet connection. Hipdf and iLovePDF are popular online PDF editors.
1. Hipdf
Hipdf is a powerful PDF online editing tool that is browser-based, and you can use it to add an image to PDF free and does not need you to register. Hipdf supports all image formats such as GIF, TIFF, JPG, TIF, among many others. It has a straightforward interface and a seamless conversion process that will make you navigate easily on the platform with no annoying ads. Hipdf incorporates a high SSL encryption in case you are worried about the safety of your documents.
Pros:
It can be used to compress multiple PDF files.
Your documents are secure with Hipdf.
Hipdf supports OCR conversion, which means it can handle scanned files and convert them to editable file formats.
Cons:
Hipdf does not have the fonts used in an original office file i.e., Word, Excel, and PowerPoint.
Hipdf does not support interactive editing.
Hipdf is slower when converting files that exceed 100Mbs or pages that exceed 1000 pages.
2. iLovePDF
iLovePDF is a comprehensive online PDF editing tool. It can be used to edit a PDF file, which can be done with ease without struggling. It boasts of one of the best user-friendly interfaces that you will enjoy navigating on the platform. iLovePDF is continually updated, and the latest update version supports OCR conversion. iLovePDF allows you to split, merge, convert, watermark, unlock or rotate your PDF document in your convenient way.
Pros:
It is quite simple to use iLovePDF, and there are no lessons required to use it.
iLovePDF offers a multilingual platform, and you can choose the language you need.
iLovePDF can be used both online and offline.
Cons:
iLovePDF limits the number of files you can process doubled with file size capping.
---
Part 2. A Great Software to Add Image to PDF Offline: PDFelement
PDFelement is an all-inclusive PDF editing tool that you should try out. It supports multiple file formats, be it images or documents, and you will find all your PDF editing needs on a user-friendly platform. PDFelement will help you have a paperless office edit your PDF documents without much hassle of redoing from scratch. PDFelement boasts of dedicated support, advanced PDF editing features, and easy to use interface that you will enjoy navigating.
1. Why Choose PDFelement
As mentioned earlier, PDFelement is a comprehensive all-in-one tool for all your PDF editing needs. It comes with a user-friendly and intuitive platform that you will enjoy navigating and exploring the advanced features.
Highlight features:
PDFelement can be used to add Image to PDF file: The good thing about using PDFelement to add an image to your PDF is that it will not spoil your image's resolution.
PDFelement is a good PDF annotator where you can add comments to your document or capture your readers' attention by highlighting texts in the document.
PDFelement allows you to encrypt your documents using a password and restricting access. It has a batch restrict feature that enables you to protect multiple files using the same password.
PDFelement allows you to add image signatures to your PDF file and customize your signature the way you want.
2. Tips on How to Add image to PDF with PDFelement
To add an image to PDF with PDFelement, you need to follow the following steps.
Step 1: To add an image signature to your PDF document, first launch your PDFelement by either double-clicking or right-clicking and use the "Open Files" option on the homepage.
Step 2: After choosing a PDF file that you want to add an image to. Import the image you want to add to your document using the "Open Files" option in the launched PDFelement platform as shown below.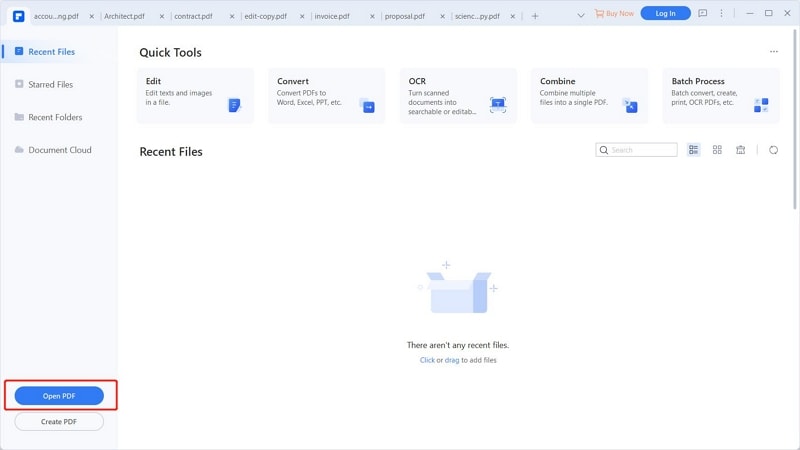 Step 3: In the toolbar icon on top of the PDFelement, click "Edit" and then "Add Image" Place your mouse on the area you want to insert an image to your PDF. For multiple images, you can press "Ctrl" and select the images you like to add to your PDF, and the images will be inserted easily into your document. PDFelement allows you to edit, rotate or crop the images as you like.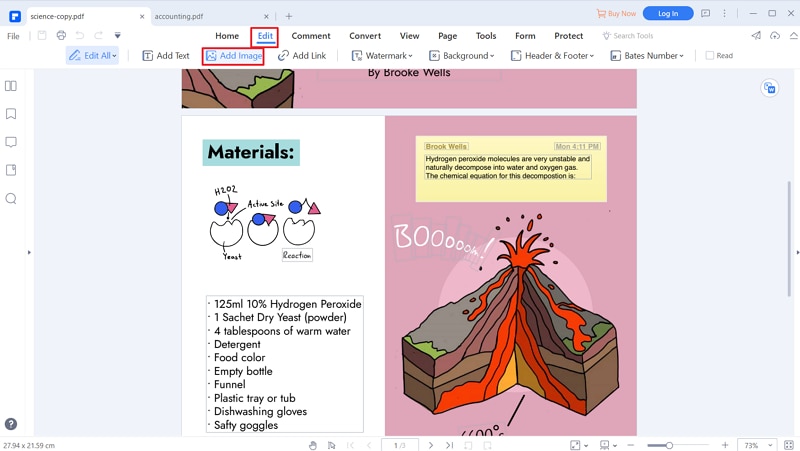 Step 4: Finally, to save and export the PDF, just click on the "File" option from the Menu bar and select the "Save/Save As/Export" option from the list to save the final PDF file on the computer.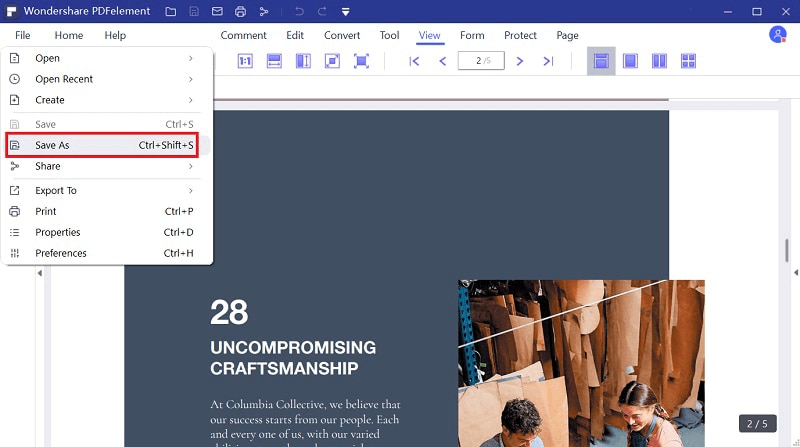 ---
Conclusion
Now you might know how to add image to PDF free. To wrap up, this article has highlighted 3 useful tools to add an image to PDF document both online and offline. Online PDF editors take seconds to get the job done, and there is no installation required. One is assured of quick editing and conversions. You require an only internet connection to use online editors. Despite all these, online editors have their cons too. Online editors lack direct editing or interactive editing, and it is unlikely this will be solved soon. Lack of security and confidentiality is a great concern too. It is difficult to create media-rich PDF files using online editors.
Offline PDF editors are ideal for creating media-rich PDF documents that cannot be handled by online editors, and the security of your documents is guaranteed. Offline editors allow interactive editing that means you can easily edit texts in your PDF document. The cons of offline editors are it takes a lot of time to install and storage space too. Offline tools may charge you to access their advanced features. PDFelement (or PDFelement for Mac) is a fantastic PDF editing tool that boasts a user-friendly and intuitive platform and allows you to quickly combine and split, convert, edit, encrypt your documents, add image signatures and use OCR to convert scanned documents into editable formats. PDFelement is a must-go for a tool.