Fillable form is used a lot in our work and life. If you are using word or Excel format, it is easy for others to receive with layout messed up. PDF fillable form can solve this problem. In order to create a PDF fillable form, you need a professional PDF form creator. Here, you will see top 5 PDF form creator tools, including PDFelement Pro. Compare them and select the best one.
Top 5 PDF Form Maker
1. PDFelement Pro (Mac & Windows)
PDFelement Pro is a professional PDF form builder which can create fillable PDF automatically from unfillable PDF forms or create PDF fillable forms manually as you want from blank document. This PDF form creator is an all-in-one PDF solution. It can also support to create PDF Files, convert them to other file formats, and edit the contents within them, etc. PDFelement Pro is also a great PDF form APP for iPhone and Adroid.
Pros:
With rich form elements and functions including text field, check box, list box, button, submit form, calculate etc.
Easy to convert PDF fillable form from one ready unfilmable, Excel, or Word forms automatically.
Lots of PDF form templates provided.
All-in-one PDF solution with creating, converting, editing, annotating functions etc.
Simple and user-friendly UI.
Affordable price to get PDFelement Pro full functions.
Cons:
Watermark in the trial version.
Fillable PDF form function only available in the Pro version.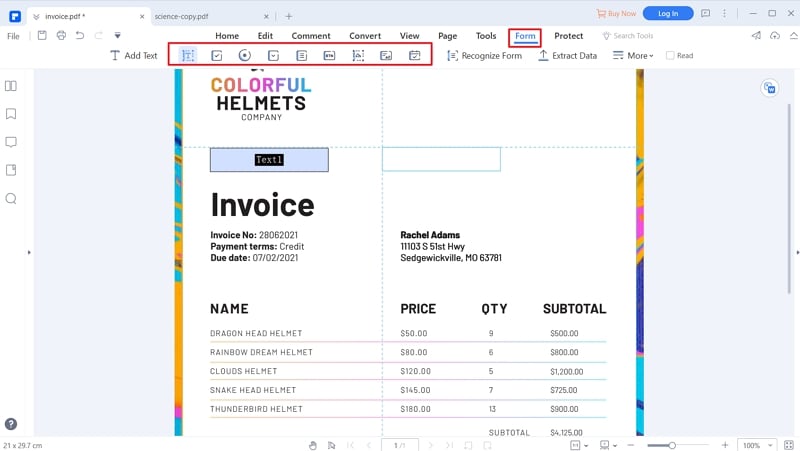 ---
2. Foxit PDF Editor (Mac & Windows)
Foxit PDF Editor is one of the best PDF form creator. This PDF form creator fills and creates PDF fillable forms, allowing for a smooth and simple user experience and high quality forms. It also comes with a range of PDF editing tools that allow you to edit/fill the forms you have created.
Pros:
Easy to use.
With several editing features that allow you to manage your forms.
With OCR feature to edit scanned document or image pdf file.
With image editing capabilities thanks to an OCR feature.
Convert from PDF to word with good quality.
Cons:
Cannot download free version without leaving your personal information such as email, name, company and phone number etc.
It requires you to install a separate plug-in, which might be a bit frustrating as well as time-consuming.
The package for downloading is really big and takes long tiem to download it.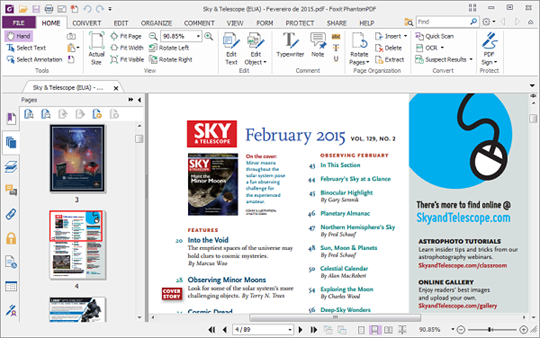 ---
3. PDF Studio (Mac, Windows & Linux)
PDF Studio is a multi-platform fillable PDF maker that can be used on Windows, Mac and Linux computers. It comes with an easy-to-use application that allows you to create fillable forms with a lot of ease. With PDF Studio, you can create forms from scratch, or import them from scanned documents, Word, text and image files, and then edit them.
Pros:
It comes with an easy-to-use PDF creator that allows you to create forms from scratch or import and edit them from other files.
It allows you to easily share the documents created by exporting them to Google Drive.
Cons:
The free version of the program comes with watermarks, which affects the appearance of the documents.
The installation package is really big and take very long to download it. It uses a lot of your computer resources which will slow your operation speed down.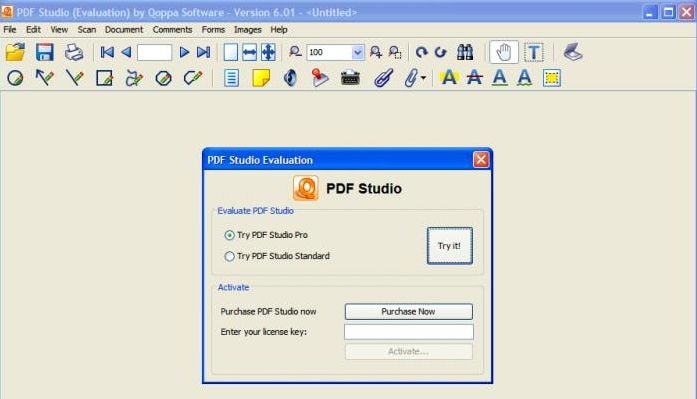 ---
4. Nitro PDF Pro (Windows only)
Nitro PDF Pro is a popular PDF form creator software that provides a range of solutions when it comes to handling PDF documents. The application allows users to create PDF documents, including create fillable PDF forms, and share them with other people easily, either online or offline. The application includes cloud support which lets you share and access files online, however, updates are still needed to improve the user experience.
Pros:
It comes with an easy-to-use intuitive interface.
It allows users to sign their documents.
It comes with cloud capabilities.
Cons:
Its performance is a bit slow when dealing with large PDF files.
Print function does not work very well.
It will crash occasionally.
It only has Windows version. If you want to use it on MAC, you have to choose other software.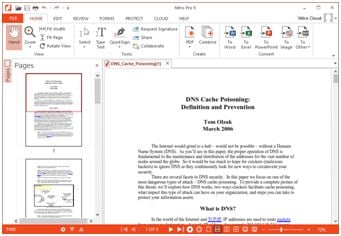 ---
5. Adobe Acrobat DC (Mac & Windows)
Adobe Acrobat DC is one of the best fillable form creator. It supports to fill and creates PDF forms, and provides a variety of PDF tools that helps users build forms quickly and easily. You can create forms from existing PDF files, or create customized forms from scratch.
Pros:
It is very easy to create and edit your forms.
You can share the created forms by exporting them.
It has rich functions including editing, converting, e-signature etc.
Cons:
You need to sign up for an account to use it.
It is really expensive to buy Adobe Acrobat.
It is not user-friendly for beginner.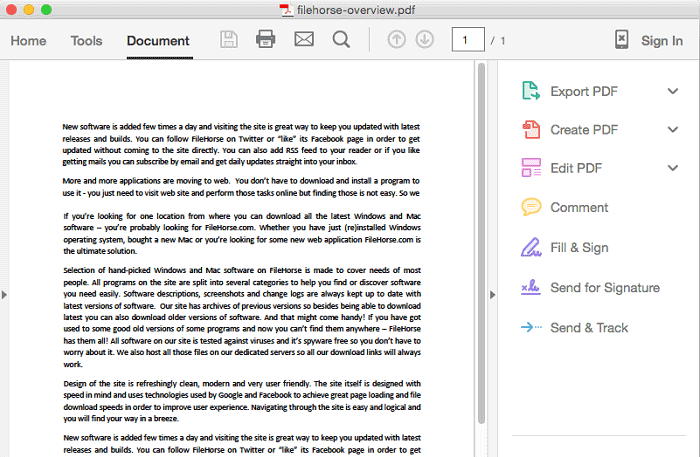 ---
Why Choose PDFelement Pro-The Best PDF Form Creator
You may be lost in so many PDF form creators and do not know which one fits you. PDFelement Pro as all-in-one PDFelement and a great alternative of Adobe Acrobat is the best choice. Here are reasons.
Price:
PDFelement is the cheapest in above 5 PDF form creators.
PDFelement Standard Perpetual License: USD79, PDFelement Pro Perpetual License: USD129.
Foxit PhantomPDF Standard 9 Perpetual License: USD129, PDFelement Business Perpetual License: USD159.
PDF Studio Standard: USD89,PDF Studio Pro: USD129
Nitro PDF Basic: USD159.
Functions:
These 5 PDF fillable form creators do not have big difference in functions. But PDFelement has a user-friendly UI. Even you are a beginner, can know how to use it.
PDFelement can work faster and it is easy to download.
Great Support:
PDFelement has professional support team and can solve customers' problem asap.
PDFelement has our own engineers. They can improve and update software once get feedback from customers.
PDFelement has free trial version. Customers can download it to test before purchase.