Several cases trigger the need to change a background. It could be that the background texts are irrelevant or incorrect, or background and color scheme mismatch. Whichever the cause, you need a PDF background remover. Scores of people also ask how to get the best PDF background remover. If you are among them, then there is no need to get cold feet because this article is here for you. In this article, we shall take you through the top 4 PDF background removers and give you a guide on how to use the best PDF background remover - PDFelement.
The Best 4 PDF Background Remover
1. PDFelement
PDFelement Pro is undoubtedly the best PDF background remover tool for you. This program is suitable for all types and sizes of organizations owing to the immense features it offers. PDFelement allows users to remove background in a few straightforward steps and can be done by anyone. Besides removing background, you can also add a background, edit the background, add and edit watermarks. Once you are done, you can proceed to annotate, edit, protect your PDF with a password, perform OCR, share, compress, convert, and organize your PDF file as per your liking.
Advantages
It is easy to use. Thanks to the elegant interface and straightforward interface.
It is feature-rich.
Super-fast irrespective of the size of the document you have.
Has a free trial version.
Disadvantages
The free trial version has watermarks.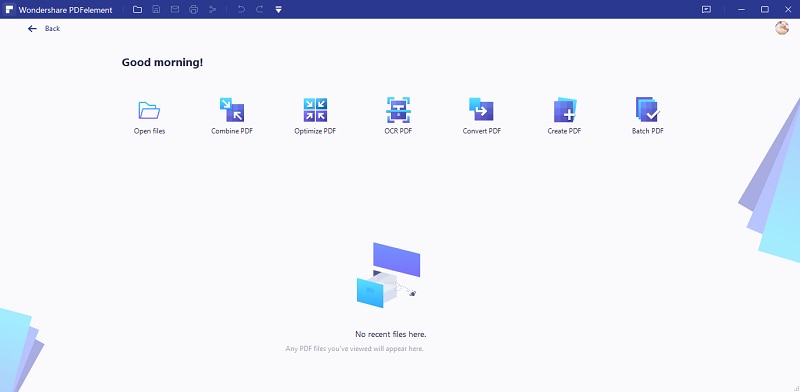 ---
2. Adobe Acrobat
Adobe Acrobat is a popular name in the PDF industry and has been the standard of PDFs. This program also allows users to remove background from their PDFs and is worth giving a try. With Adobe Acrobat, you can add, replace, or edit a background as per your need. You can also change the opacity, position, and rotation as you preview.
Advantages
It is equipped with several good features.
Besides removing background, users can also add, edit, and update a background.
Users can define to remove background from specific pages only.
Disadvantages
Adobe Acrobat is known for its lengthy processes and hence users experience a steep learning curve.
The subscriptions are expensive.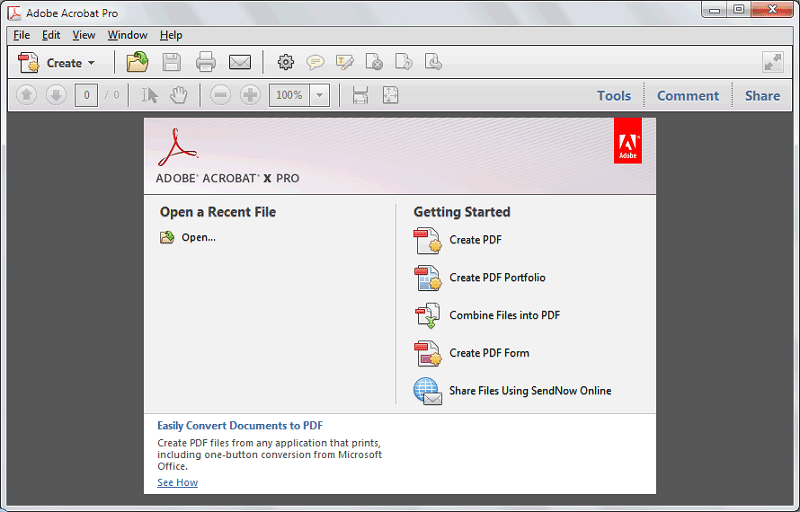 ---
3. Soda PDF
Soda PDF is a popular yet excellent PDF background remover tool in the market. This program handles various tasks like convert, edit, secure, comment, create forms, and perform OCR on PDF. Soda PDF allows users to remove both text and image background on their PDF files. Although the process is not that straightforward, it is still worth giving a try if you don't mind.
Advantages
Both the online and desktop versions are available.
Users can remove both image and text watermarks.
It works across multiple devices.
Disadvantages
The free version is limited, while the paid version is pricey.
The background removing process is lengthy and not straightforward.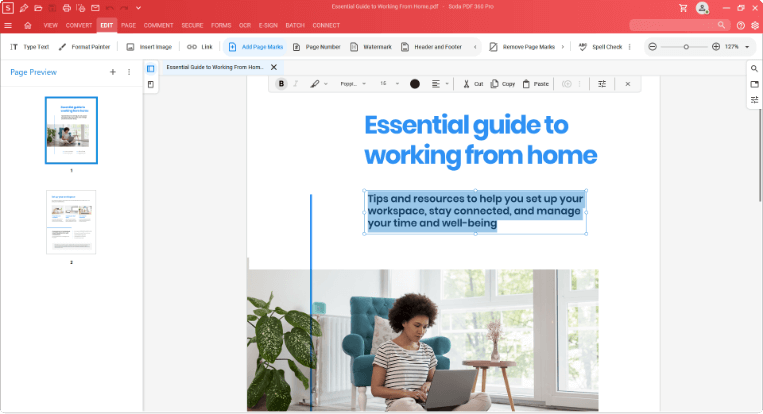 ---
4. LightPDF
LightPDF is a good online PDF background remover. This program is free and if you are looking for a free functional tool, then LightPDF can prove a good option. If you want to remove color or image backgrounds, you first must convert the PDF to Word then reconvert to PDF after removing the background.
Advantages
It is free of charge.
It has a simple interface that makes it easy to follow.
Disadvantages
It has basic features.
The process of removing the background is not straightforward.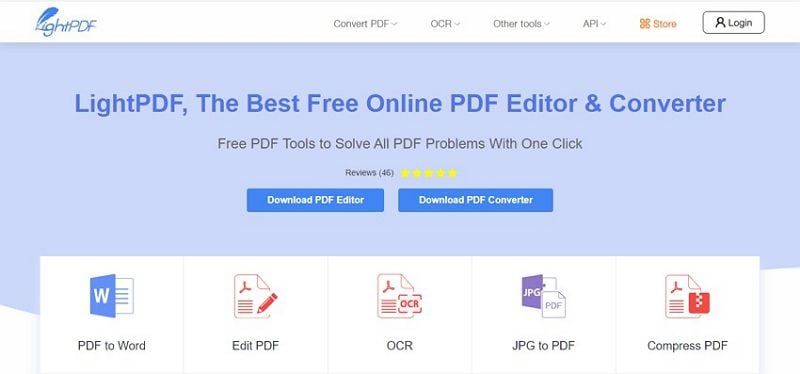 ---
How to Use the Best PDF Background Remover
PDFelement Pro is a powerful PDF software with myriads of features. It allows users to convert, create, protect, organize, print, annotate, edit, perform OCR, create forms, and compress PDFs. The amazing processing speed, compatibility, affordability, and array of features transform the way users interact with their PDFs.
How To Remove Background With PDFelement
Step 1. Upload a PDF File
Run PDFelement on your computer and then click the 'Open file' icon. Browse for the PDF file that you want to remove its background and click 'Open' to upload it to the PDFelement window.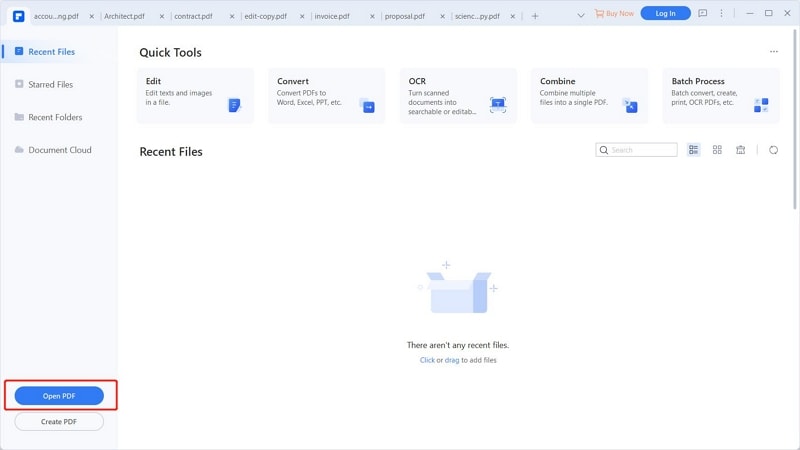 Step 2. Choose to Edit Background
When the PDF is uploaded, hit the 'Edit' tab on the toolbar and then the 'Background' drop-down arrow. From the two options, choose the 'Edit Background' option.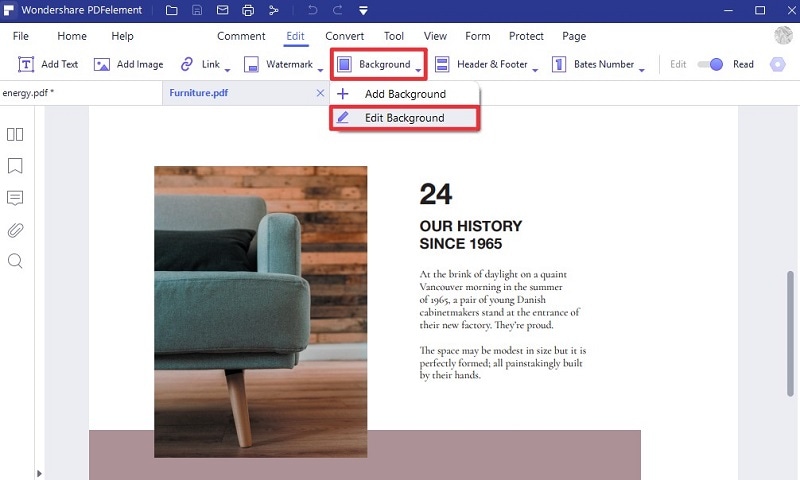 Step 3. Remove PDF background
At the bottom left of the subsequent 'Edit Background' window, click the 'Remove' icon. From the 'Delete' pop-up window, click 'OK' to confirm that you want to remove the background. Now click the 'Apply' button to exit the 'Edit Background' window.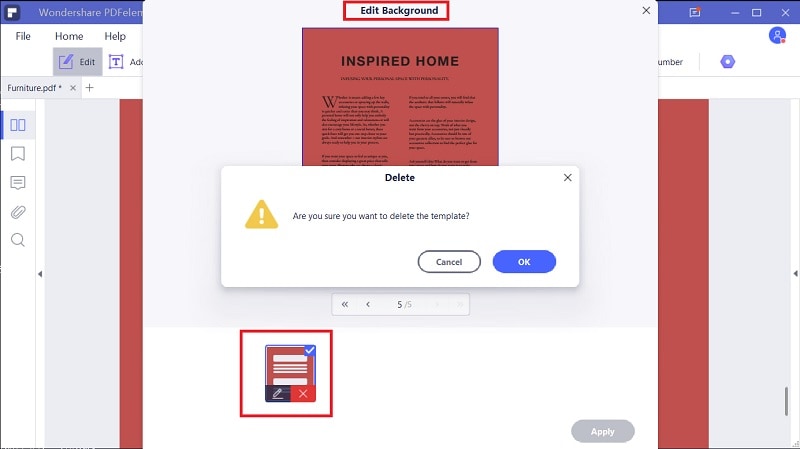 Step 4. Save PDF file
Finally, go to the 'File' menu and subsequently select the 'Save' option. The changes you have made to your PDF are now saved.