These years, a lot of PDF editing software has been appeared to solve issues relating to PDF documents, such as edit PDF text and images. These software were launched to help ease the stress that comes with loads of jobs. Those complicated work could have been done and time could be saved by just a click with the right software. For example, PDFelement. PDFelement (or PDFelement for Mac) has the features to create, organize, and secure your files. With its fully-featured modules and outstanding performance, it deserves the recognition of being one of the best and most preferred document management system software for any individual or organization that strives for quality and efficiency. Follow the steps on this page, you can edit PDF text and images easily by using PDFelement.
---
How to Edit Text and Images in Your PDF File Using PDFelement
PDFelement is a great software for you to edit pdf text and images. Look at the follows, you can edit text and images in your pdf file easily.
1. Why Choose PDFelement
PDFelement is totally designed for your PDF content. It was built with some great features to offer an endless possibility of achieving a fast and effective means of solving document management system problems. Both outlooking and functions are fully-optimized design, to give it an easy unique interface and functionality.
Its ability to convert PDF documents into Words, HTML, text, and image files.
Outstanding security. The software offering password encryption to protect PDF files.
Add signature to PDF and customize it.
Its ability to extract data from scanned PDFs using advanced optical character recognition (OCR) technology.
2. Tips on How to Edit PDF Text and Images with PDFelement
Step 1: Launch the PDFelement editor. Then import the PDF file that you want to edit. Click on the "Open File" button on the home window to select and upload the PDF file and start to edit text or image in PDF.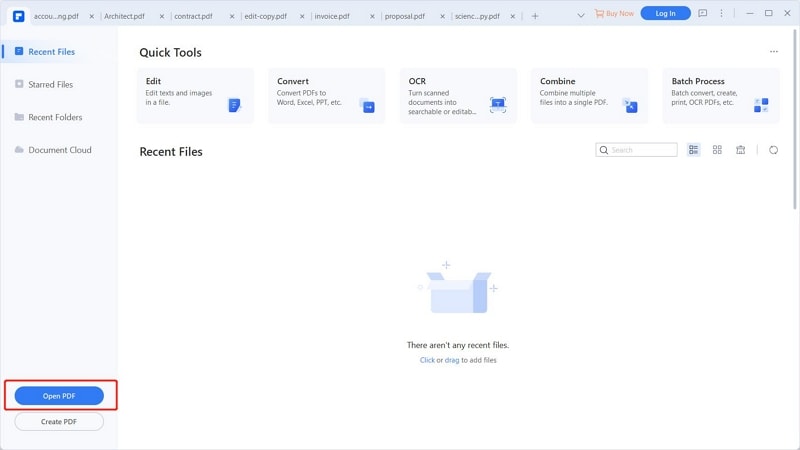 Step 2: Click on the "Edit Text and Image Object" icon. Then, click on the text or image that you need to alter. Now you can edit images or type the text. You can also change the font size, color, and type from the text editing bar.
Step 3: Click on the "Add Text" or "Add Image" button and drag your mouse to draw a box where you want to add text or image. If you want to delete, select the image or text that you want to delete. Then press the "Backspace" or "Delete" key on your keyboard to remove that text.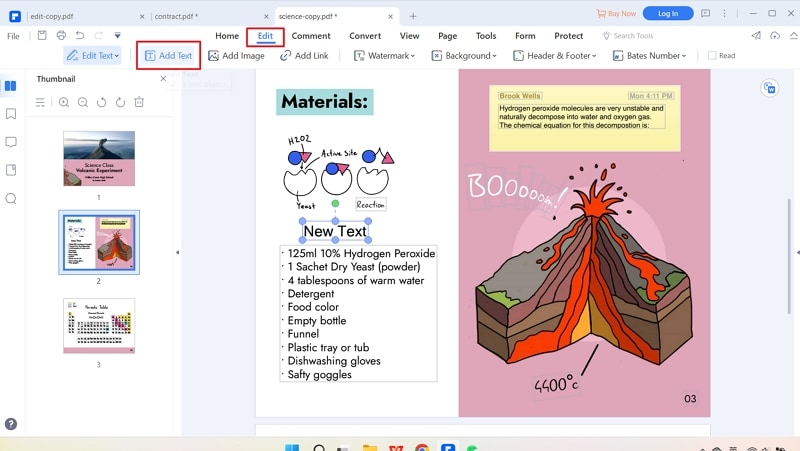 Step 4: Click on the "Save as" button to save and export files. You can also convert the file to Word, Excel, PowerPoint, HTML, and so on.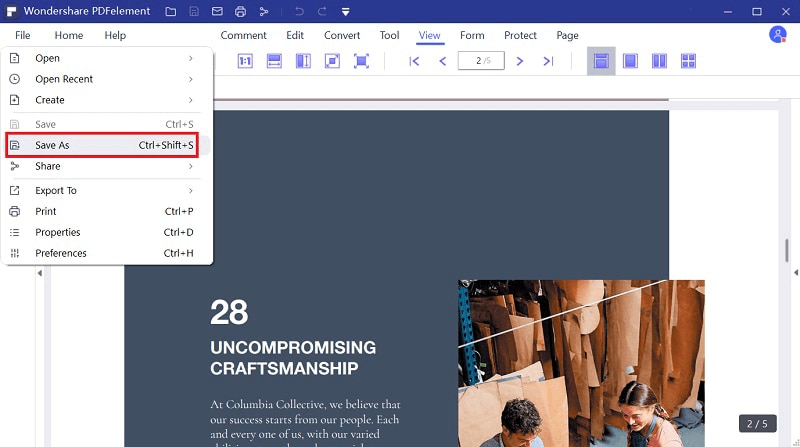 ---
Conclusion
PDF format has become popular around the world. It is widely used by many people. One key feature of PDF documents is that it's unchangeable. It is a benefit if this document will be sent to those people who use different software to open this document. But what if you want to put some markup on or makes some changes to it? If you want to edit PDF text and images, the not editable characteristic of PDF format might become a struggle for their work. But don't worry, with PDFelement (or PDFelement for Mac), you will know how easy it is to do work with PDF documents. As a document management system, it comes with an array of top-notch features, designed to help you solve problems with PDF document. You can easily use it to edit PDF, no matter text or image. And if you want to enjoy more functions, PDFelement also can meet what you need. For example, you can create a password to protect your file. You also can put a signature on the documents you edited. You can download this great software now and enjoy your delightful work.