Millions of people prefer to use PDFs to send their documents over the internet. One of the main reasons is that PDF documents are known for their security and integrity, which makes them indispensable in a business or legal environment, where binding agreements and official documents are exchanged on a day-to-day basis. What makes a PDF so important is that it offers all sorts of security options that prevents data that has been entered electronically from being easily tampered with and also protects unauthorized individuals from getting access to sensitive, confidential or personal data. This guide shows you how to secure a PDF to secure your documents with PDFelement Pro .
The Best Software for PDF File Security
PDFelement Pro - The Best Way to Protect PDF
In order to secure your PDF files, you need to make use of professional tools such as PDFelement Pro. The pro version is always better if you need to deal with PDFs on a daily basis. This exciting software has everything that you need to make your PDF experience as simple as using Microsoft Word. The program offers you a variery of options for PDF security, helping you to keep your information safer.
In addition, PDFelement Pro for Mac comes with super powerful tools that allow you to edit notes, images, links, watermarks and text. It also enables you to convert PDF documents into word, excel, ppt, text and other popular document formats, saving you the hassles of creating new ones in Word.
Why Choose This PDF editor:
Easily add watermarks, e-signature and password to PDF.
Redact PDF texts, images and pages to secure PDF.
Convert PDF to images, Word, Excel, PPT, EPUB and batch convert multiple PDFs with ease.
Edit PDF texts, images, links and other elements with professional editing tools.
Easily mark up and annotate PDF files with multiple markup tools.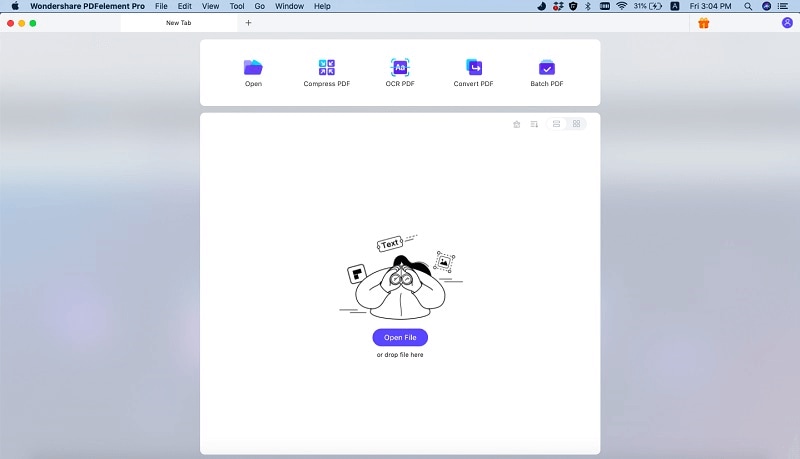 ---
Available PDF File Security Settings
1. Password PDF
You can set a password for your PDF file, which needs to be entered by the user in order to get access. Whenever others attempt to open the PDF, a password is required. This option prevents unauthorized access and ensures that your data is only accessed by those you wish to allow access to. Learn how to password PDF >>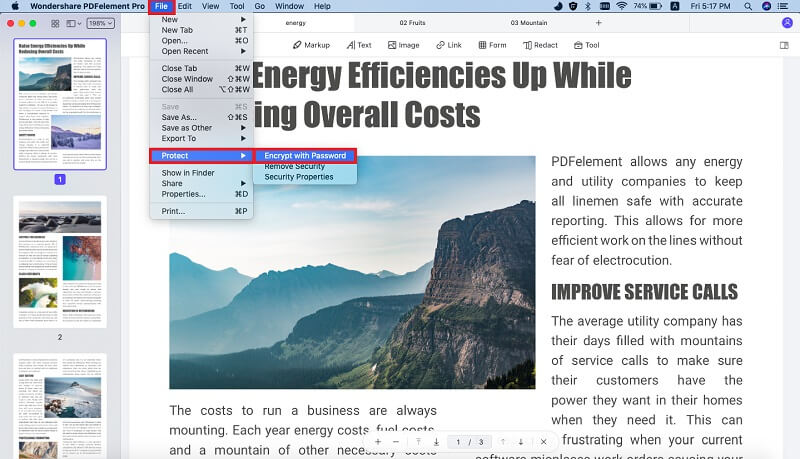 2. Set Permission
Printing or editing permission lets you prevent other users from altering data on your PDF. You can specify whether the data can be printed with high resolution output or minimal resolution and can also allow/deny the data from being printed or edited. The editing capabilities that can be disabled include rotating pages, adding comments, inserting text, extracting text, copying text or adding signatures. A printing or editing permission might prevent your data from getting edited without prior permission, but it doesn't offer your data privacy from prying eyes. Learn how to set password permissions for editing and printing PDF >>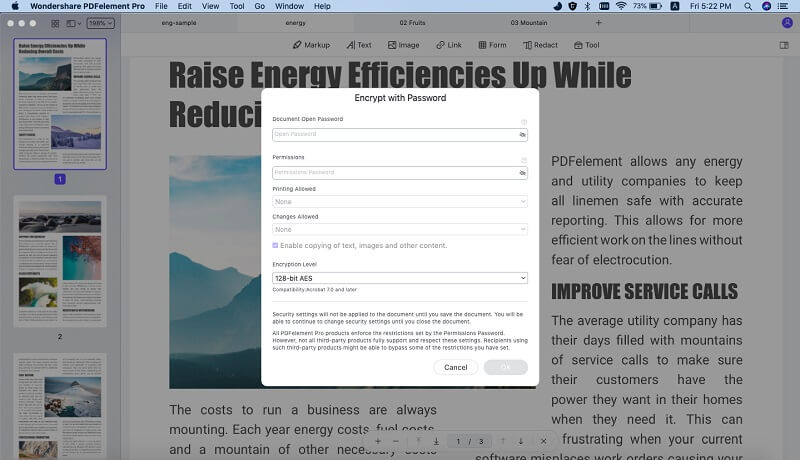 3. Add Digital Signature
You can use an e-signature to sign your documents and identify yourself as the individual signing the document. PDF documents allow you to add digital signatures, which are known to be very difficult to duplicate because they are protected by encrypted information. In order to digitally sign a PDF, you can create a typed or handwritten signatures by yourself. Alternatively, you can also import local images or captured pictures. Learn how to digitally sign PDF >>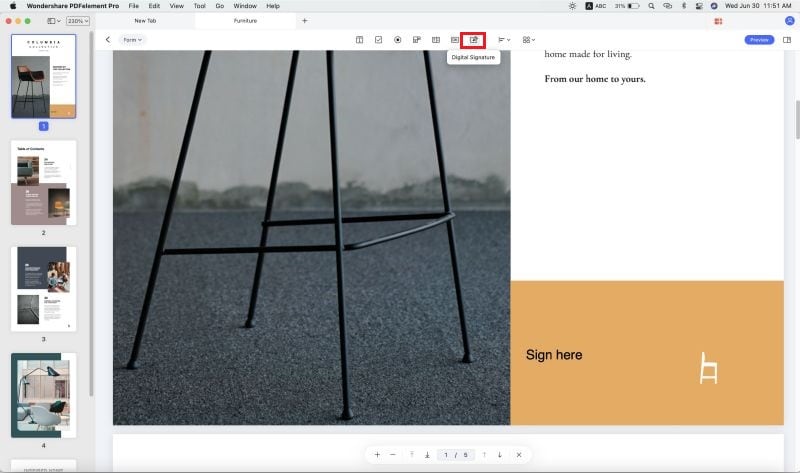 4. Place Watermark
Watermarks are text or images that are displayed below or over the content in your PDF file. They offer information about the owner of the document, its author and its confidentiality level. It also lets businesses add a sense of professionalism into their PDF documents and prevents others from passing off your work as their own. Learn how to add PDF watermarks >>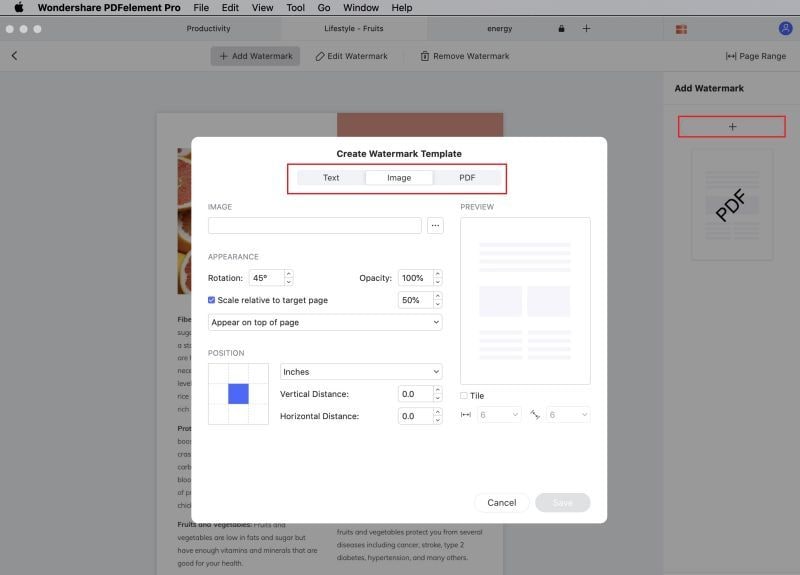 PDFs have certainly managed to make life easier for millions of people around the world. Not only have they allowed you the option to make your documents look more authentic and professional, they also let you protect your documents and data better and prevent unauthorized access. This lets you send your confidential information with the confidence that the recipient will not receive any copy that has been modified without your consent. Moreover, the added security also prevents your PDFs from being accessed or misused by third parties who are not authorized to see your PDF in the first place.