"Is it possible to edit a scanned PDF document without converting the file?"
If you have an image-based PDF file and want to edit it, you need a PDF editor with the OCR function. However, most PDF editor programs do not come with this feature. Luckily,
PDFelement
(or
PDFelement for Mac
) is a highly praised software can help you on the problem that
how to edit a scanned PDF document
.
---
Part 1. How to Edit A Scanned PDF document on Mac
A convenient way for you to edit scanned PDF document on Mac is using a program, like PDFelement. This tool presents features that can be used to fully edit a PDF document. It has also has OCR function, which can help you to edit a scanned PDF document. You can also convert scanned PDFs to Word, Excel, PPT, EPUB, HTML, and Texts. With this professional PDF editor, you can edit text and images within your scanned PDF document effortlessly.
Step 1: Import Scanned PDF
After launching the program, you can directly drag and drop your scanned PDF document into the program dock. The document will automatically open in the PDF editor. Or, you can click 'Open File' button to open the scanned PDF in the program on Mac. You will get a notification showing that the file is a scanned PDF and that you should perform OCR. Go to 'Tool' menu, then click 'OCR Text Recognition' button. You can select the page range and OCR language here. Then click on 'Perform OCR' button to perform OCR on the scanned PDF.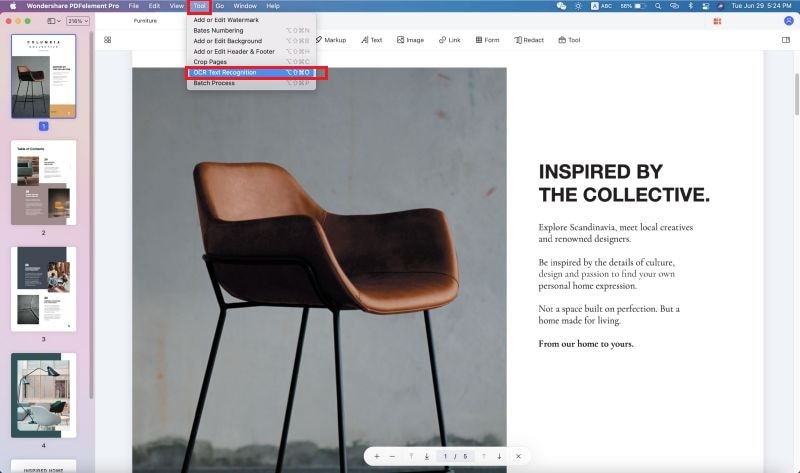 Step 2: Edit text in Scanned PDF
Next, click 'Text' button on the top toolbar to enter PDF editing mode. Now double click on the texts that need to be edited in the PDF. Alternatively, you can also click 'Add Text' button to insert texts anywhere you like.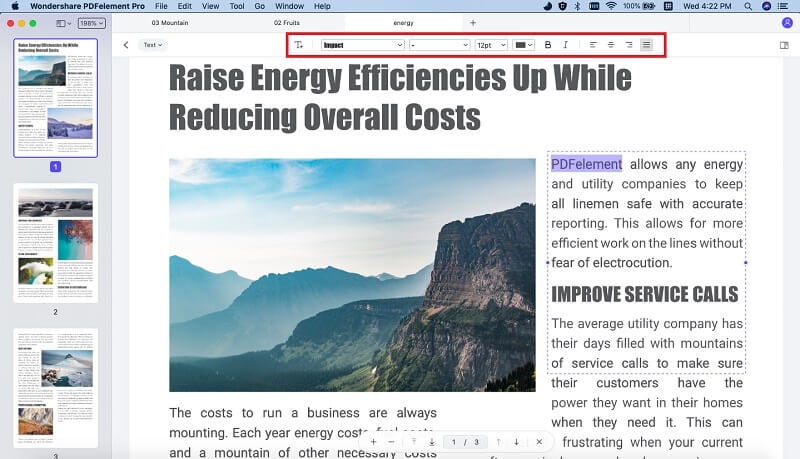 Step 3: Edit Images in Scanned PDF
After clicking 'Image' button, you can double click on any image in the scanned PDF to delete, crop, or extract it for other use. You can also click anywhere in the scanned PDF to insert an image. View a detailed guide on how to insert or add image to PDF on Mac or Windows.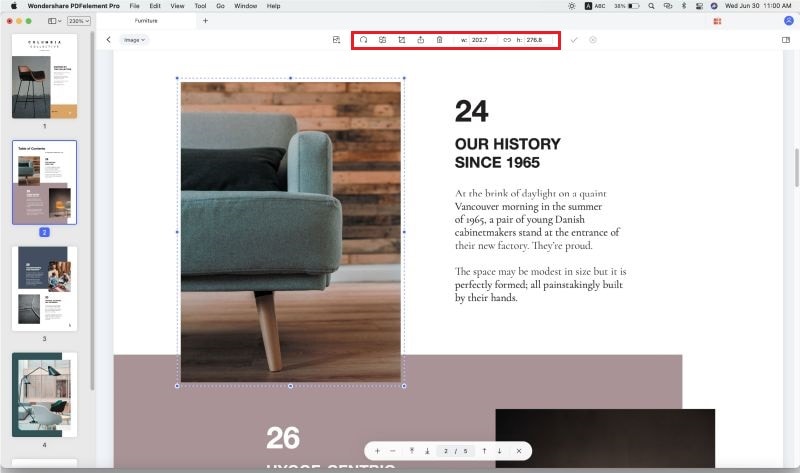 Step 4: Edit pages in scanned PDF
Once you import scanned PDFs into the program, go to the toolbar of the interface. Here you can rotate, delete, or extract pages from scanned PDF.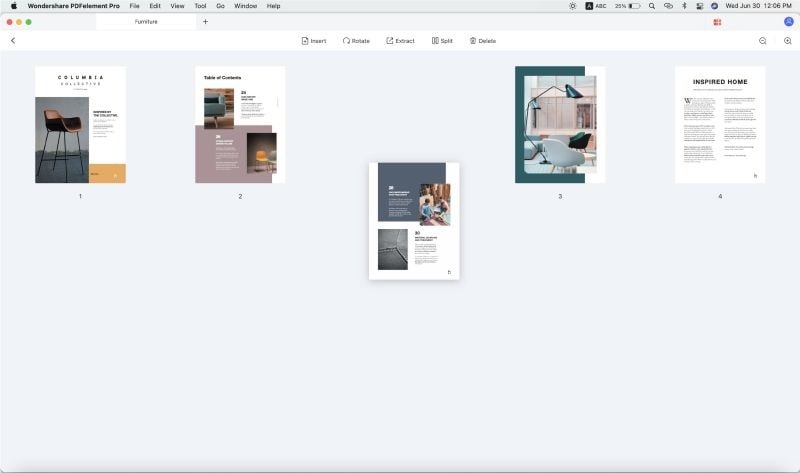 ---
Part 2. Can You Edit A Scanned PDF File on Windows
PDFelement can be used on both Windows and Mac. With the help of this tool, you don't need to worry about how to edit a scanned PDF file on Windows system. Besides, you can use the editing tools of this program to add text or markup your PDF files. Follow the guide below to edit scanned PDFs on Windows.
Step 1: Import Scanned PDF
Install and launch the program. In the main interface, you will see 'Open' icon. Click the icon to import the scanned PDF document that you need to edit. Or, you can directly drag and drop the PDF file into the program, then it will open automatically.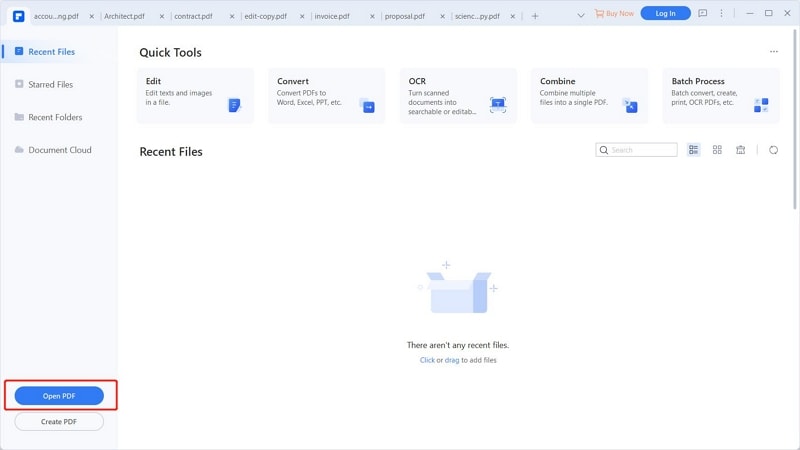 Step 2: Edit scanned PDF document on Windows
To do this, click 'Perform OCR' button. Then, you can start to edit scanned PDF files with various editing tools from this editor. Edit, markup, add images or even remove text from your PDF file.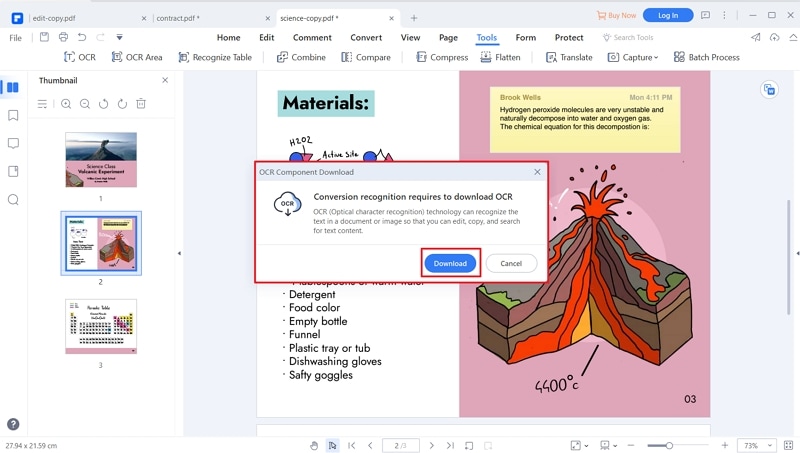 ---
Part 3. How to Edit A Scanned PDF Document Online Free
This part will use Free OCR as an example to show you how to edit a scanned PDF document online free. This tool has an OCR function for you to convert a PDF image to text. So that you can edit it. Like most online OCR tools, it is ideal for a lower volume of documents. The following step-by-step guide will help you use the program to edit a scanned PDF document online.
This online tool can be useful for editing a scanned PDF document, but there are some points that you need to know as follows:
You can only extract the PDFs to TXT format.
The extracted text will lose its formatting including text font and color.
This free online tool may not be able to extract text from multiple documents at once.
Step 1: Go to the official website. Then click on 'Choose File' button to upload the scanned PDF into the program. Select the document's language. And click 'Start'.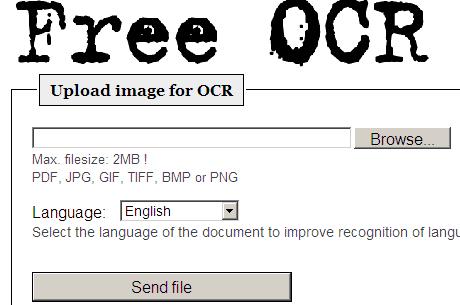 Step 2: Wait for the program to detect the text in the document. Once the process is complete, the text will be displayed on the next screen in TXT format. You can then edit the text in this window. If you are done, you can download the text in TXT format.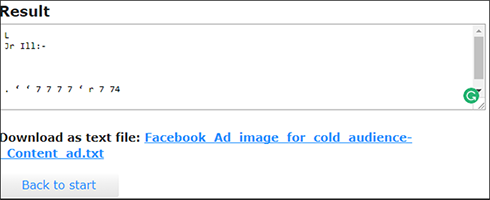 ---
Conclusion
Many people are confused about how to edit a scanned PDF document. Now, some online and offline tools can help people to solve this problem. For example, PDFelement (or PDFelement for Mac). It is a great software for you to edit PDF files on both Mac and Windows. Except for OCR function, it also has other functions that can help you deal with your PDF file for different purposes.