How to Create a Digital Signature in PDF File?
Create a digital signature in PDF is easier than you think if you choose the right tool. PDFelement Pro is the tool that helps you protect PDF.
A digital signature is a mathematical code used to confirm the authenticity of a digital message or digital document. When you create a digital signature, you validate any documents that you sign. It is more or less like a fingerprint since they have a unique set of data for identification. This article will cover some easy ways on how to create a digital signature in PDF using PDFelement.
How to Create a Digital Signature
PDFelement Pro is a powerful all-in-one PDF editing software that you can use for several purposes. It is a widely used document management software solution for creating, modifying, and organizing PDF files. The best thing about this software is that you have the flexibility to edit your documents while maintaining the document style and format. You can also protect, OCR, convert, annotate and fill out PDF forms.
PDFelement Pro
Download PDFelement Pro below and follow this guide to create a digital signature in PDF.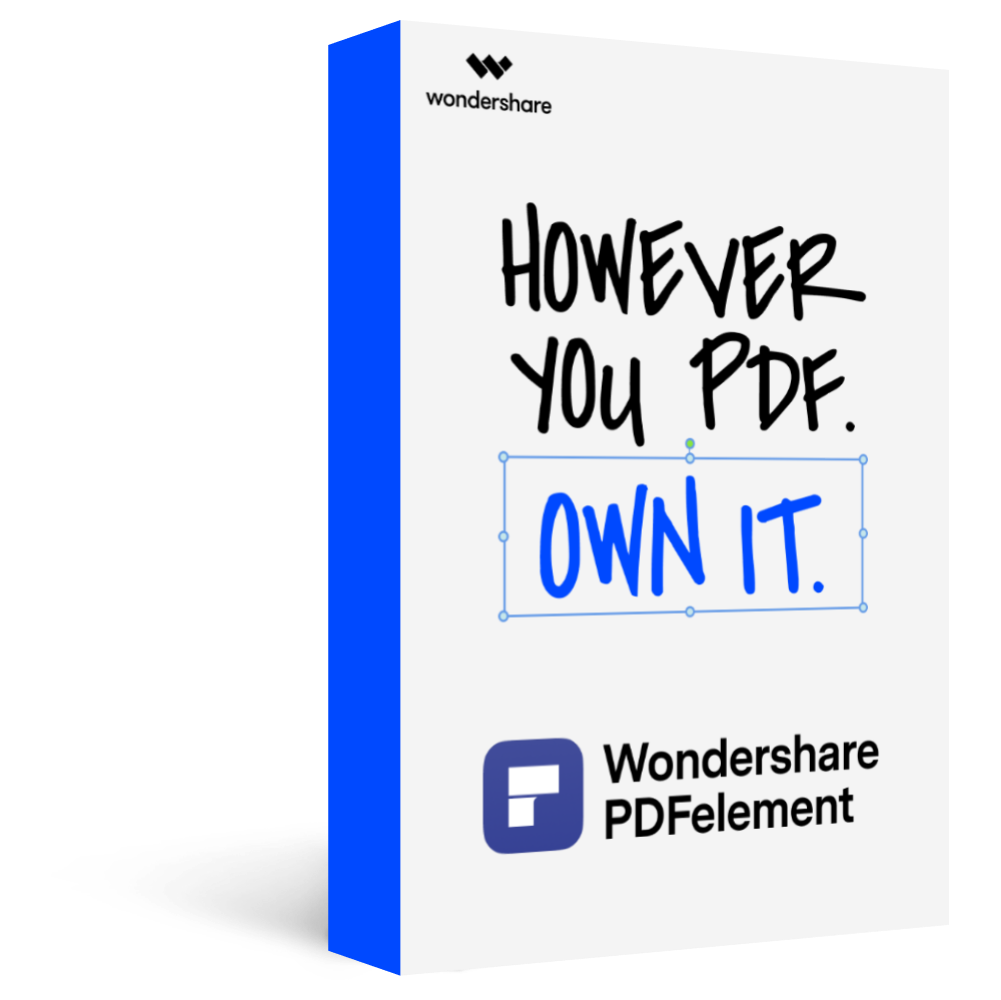 Here is a step-by-step guide on how to create a digital signature in PDF using PDFelement:
Step 1
Open a PDF File
The first thing you need to do is launch PDFelement software on your computer. After that, go to the home window and click on the "Open files" menu. Proceed to browse your device for the document that you want to add the digital signature and upload it to the program.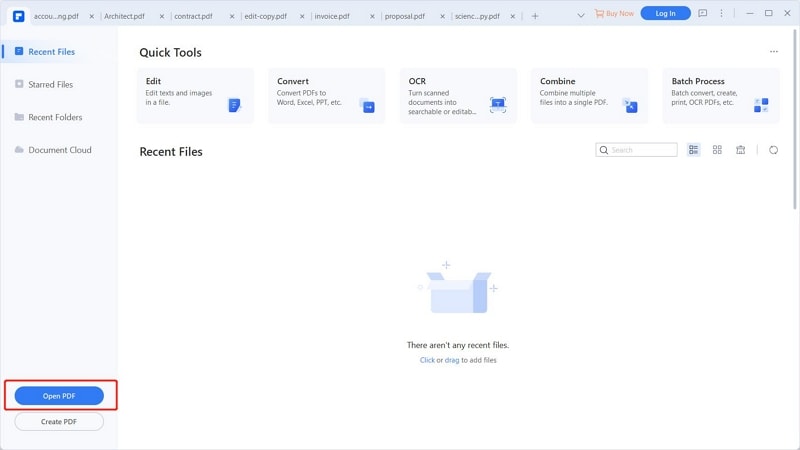 Step 2
Choose to Create a Digital Signature
Once you open the document, head over to the "Protect" menu and click on the "Sign Document" option. Move the cursor to the area on the document where you want to add the signature and click on it. A dialogue box titled "Sign Document" will then pop up.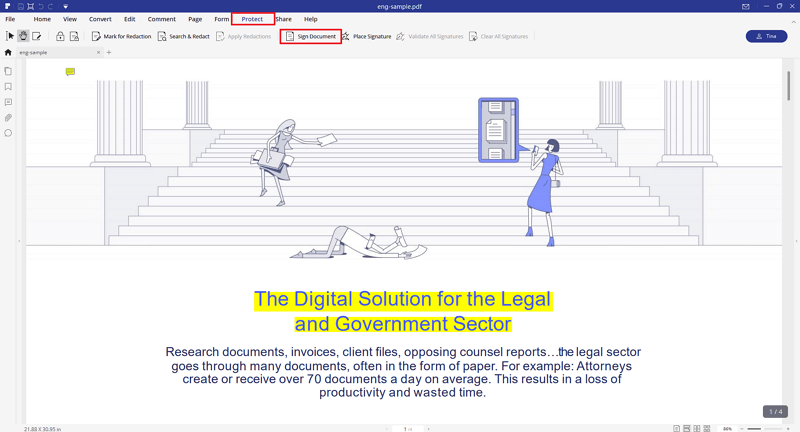 Step 3
Create a Digital Signature
If it is your first time using PDFelement to add a signature, click on the "New ID" button to create your new ID. You will need to input your name, company name, email address, etc. If you already have a digital ID, browse your computer for the file with your ID and add it to PDFelement. Once you are through importing or creating a new digital ID, you will be taken back to the "Sign Document" window. Your digital ID information will now be showcased on the box.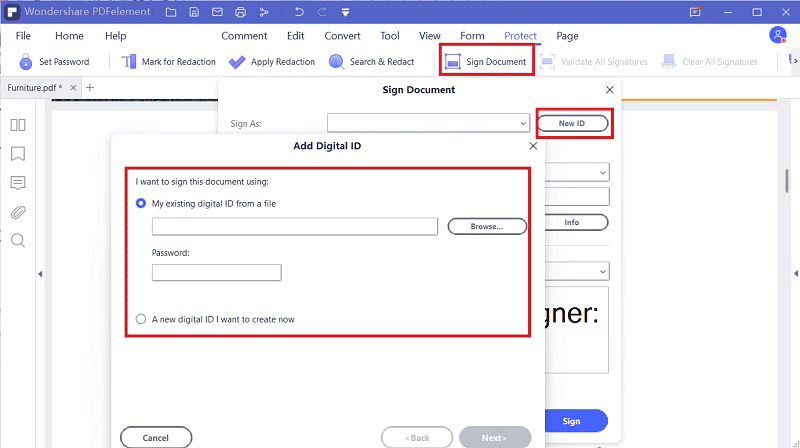 Step 4
Add the Digital Signature to the PDF
Finally, click "Sign" to add the digital signature to your PDF file. If you have several signatures, you can click on "Refresh ID list" to see all the existing signatures.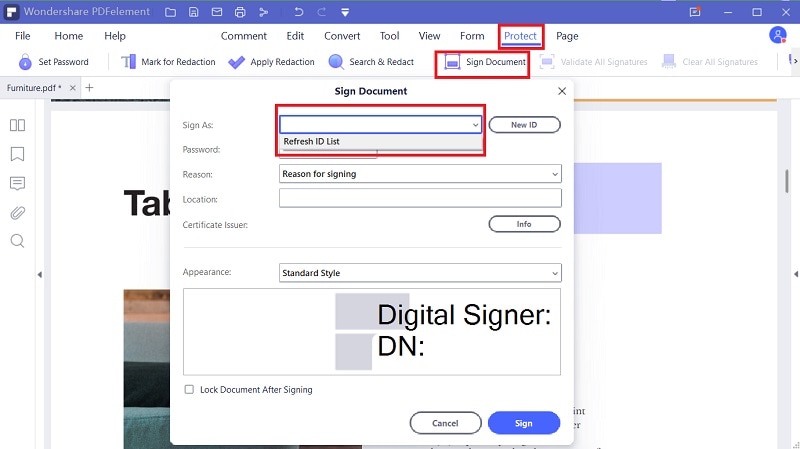 ---
The Importance of Adding a Digital Signature
Adding digital signatures to documents serves various purposes like authentication, integrity and non-repudiation.
Integrity: Data integrity is especially essential when transferring data. You want to ensure that the message your recipient receives is the same one that you sent. In these internet days, it is easy for hackers to intercept data as it hops from one node or network device to another. There is an ever-present risk of data being altered while on transit, whether accidentally or maliciously. Digital signatures ensure that the data integrity is in check.
Authentication: When you receive sensitive files, you always want to be sure who they are coming from. Digitals signatures are an excellent mechanism for authenticating the source of any files. You will be more confident to send out the appropriate response when you are sure you are sending it to the authorized person.
Non-repudiation: It is necessary to have proof of delivery and the sender's identity not to disown the information they sent with any information you receive. In case of any issues, like a fraudulent file, the sender cannot deny having processed the message.
Conclusion: Digital signatures are extremely necessary, especially because they enhance security by employing encryption technology. Fortunately, PDFelement makes the process of creating a digital signature as seamless as possible.