Converting VCE files to PDF can be a tough task. However, this article gives you the easiest and most effective way to convert VCE to PDF.
Files with VCE extension are files created by Visual CertExam Suit testing software. It contains a list of questions and probable answers that can be compiled to form a test for IT certification. These tests are taken by students to comply with certification requirements. While you can open VCE files in Visual CertExam Suite, it is worth noting that only a few other apps can open it. Therefore, you need to convert VCE to PDF if you want to read and get the best experience with the content. In this article, we take you through a clear guide on converting VCE to PDF.
How to VCE to PDF with DoPDF
DoPDF is a simple yet powerful PDF creator tool you can use to convert VCE to PDF. This program allows users to convert VCE to PDF with the Print to PDF or DoPDF Startup window wizard. The good thing with DoPDF is that it comes with add-ins that let you convert hidden hyperlinks and bookmarks.
Converting VCE to PDF with DoPDF is easy. First, you need to download DoPDF, then proceed as follows.
Step 1. If you installed the Office add-in, open the VCE file with Microsoft Office.
Step 2. Select the "DoPDF 11" add-in tab on Office.
Step 3. Choose the target from the pop-up, then confirm to print it. Now the VCE file will be converted to PDF. Finally, save the new PDF file.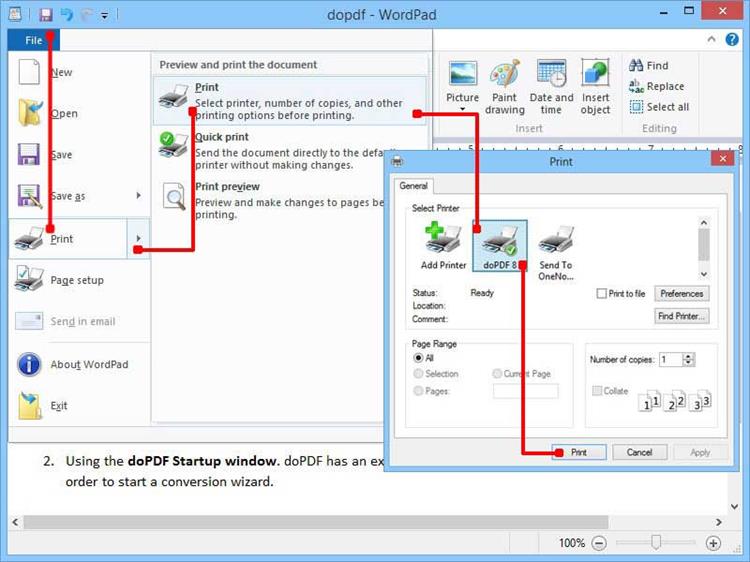 ---
How to VCE to PDF with CutePDF
CutePDF is another suitable VCE to PDF converter worth giving a try. This program is simple and compatible with several versions of Windows. Just likeDoPDF, CutePDF Writer lets you convert VCE to PDF via the Print option. As explained below, the steps are simple and can be done by anyone.
Step 1. Open the VCE file in any application that can print it.
Step 2. Go to "File" > "Print."
Step 3. Choose "CutePDF Writer" as your target printer in the printers section. Within this print dialog box, select "Print." Make sure you don't select the "Print to File" option.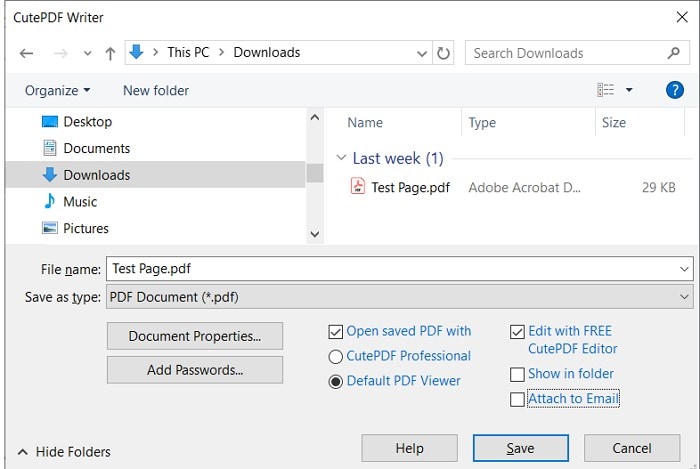 ---
Recommend a PDF Tool - PDFelement
After converting VCE to PDF, you may want to perform a variety of tasks on the PDF file. Because of this, you need a dedicated PDF tool to get an amazing PDF experience. Fortunately, PDFelement is one of the best tools for this purpose. This program is equipped with plenty of amazing features that transform the way you interact with your PDF files. With PDFelement, you can convert, edit, annotate, create, protect, organize, compress, print, and share PDFs. The program is fast, simple, affordable, and is compatible with many devices.
How to View and Edit PDF with PDFelement
PDFelement offers one of the finest platforms to view and edit PDF files. The following steps illustrate how you can view and edit PDF with PDFelement.
Step 1
Open a PDF File
To begin with, Run PDFelement on your computer to access the main window. Here, click the "Open Files" button and browse the target PDF file in the file explorer window.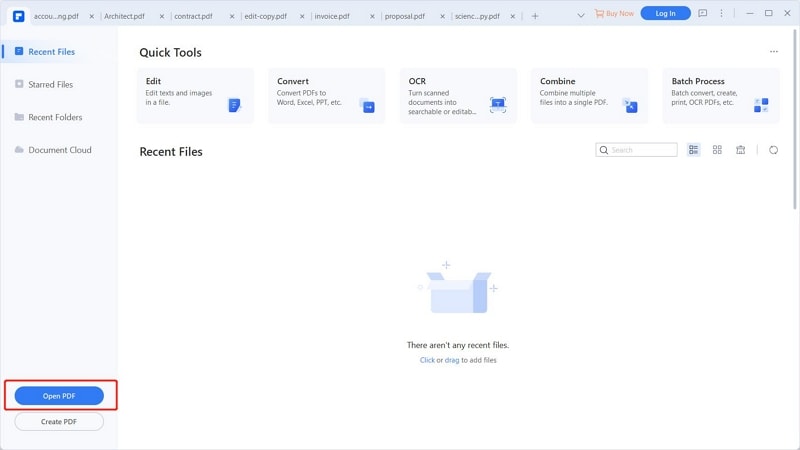 Step 2
View PDF in Different Modes
Once the PDF file is uploaded, it should open on the PDFelement interface. Click the "View" tab and select desired view modes to view the file. You can also click the "+" and "-" buttons to zoom in or zoom out to meet your view preferences.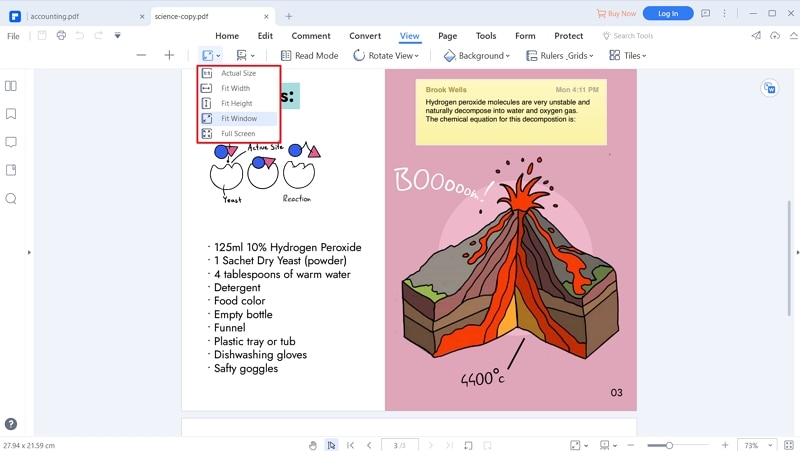 Step 3
Edit PDF
Go to the "Edit" tab and use the several editing options displayed to edit your PDF files. You can add images, watermarks, links, edit text background, and add bate numbering.