This article gives you the easiest yet effective way to compare PDF and Word documents.
Word and PDF file formats take the lion's share of file formats used daily in various institutions and organizations. You may want to compare a PDF file and a Word file for some reason. Perhaps the PDF file is the base file, and you want to see the extent of changes you have made in your Word file or vice versa. Whichever the case, you need a reliable and effective way to compare PDF to Word. Fortunately, this article gives you the best way to compare PDF with Word.
How to Compare PDF to Word
PDFelement Pro is a powerful all-in-one PDF software that allows users to perform various PDF tasks with ease. This program is specially designed to transform the way users interact with their PDF files. PDFelement is equipped with virtually every feature you need to work with PDF files. This means you don't need a third-party tool to complete your PDF task.
The good thing about PDFelement is that it is fast, easy to use, compatible with many devices, affordable, and intuitive. With PDFelement, users can print, convert, create, protect, compress, share, annotate, edit, perform OCR, organize, compare, and create PDF forms like never before.
How to Compare PDF to Word using PDFelement
Here, we look at how to compare a Word file with a PDF. Before comparing them, the two files must be in PDF format. Therefore, you should first convert your Word file to PDF then compare them. The following steps illustrate how to compare PDF to Word using PDFelement.
Step 1
Convert Word to PDF
Once you have launched PDFelement on your computer, proceed to click the "Create PDF" tab on the main window. This should direct you to the file explorer window. Browse for the Word file you want to compare with PDF, then hit "Open." The program will immediately begin to convert your Word file to PDF.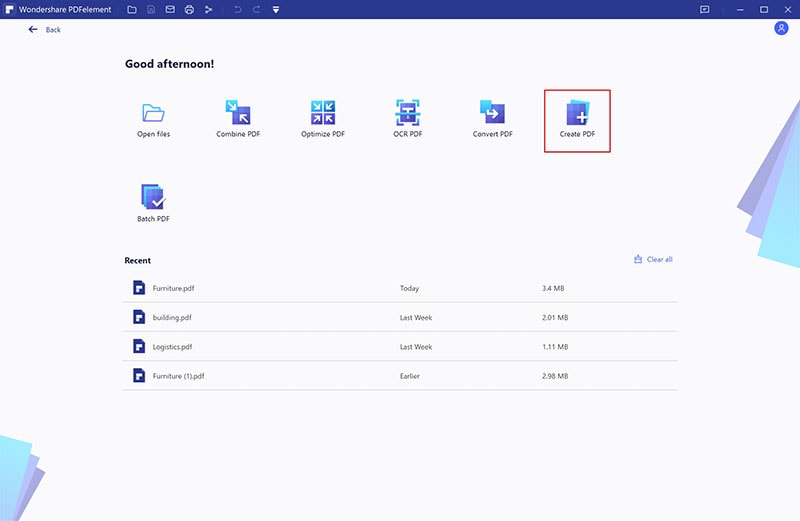 Step 2
Save Converted PDF File
With the Word file now converted to PDF, the program will automatically open it on its interface. You need to save it as a PDF file by simply going to "File" > "Save."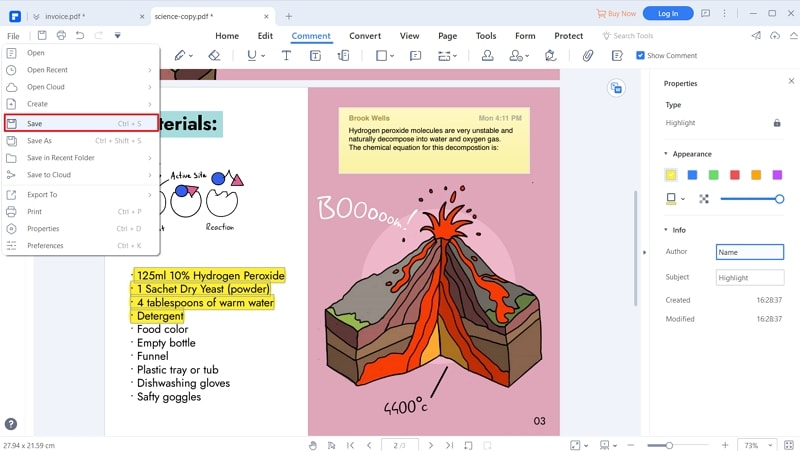 Step 3
Compare Two PDF Files
Now that your Word file is converted to PDF, you can compare it with another PDF file. Just go to "Tools" then the "Compare" button. On the "File Comparison" window, click "Select File" to upload the other PDF file. You can click the switch arrows to flip the uploaded PDFs as either old or new. Click "Compare" to start comparing the two files.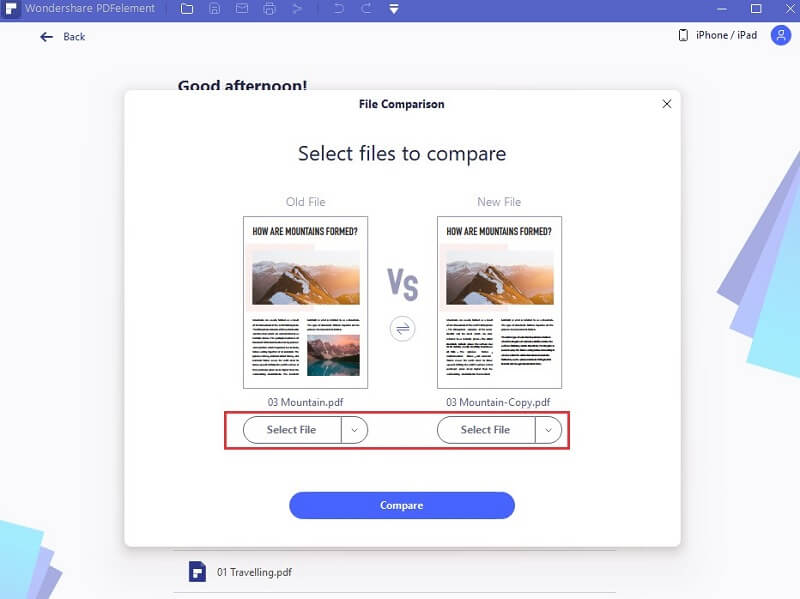 Step 4
Recognize PDFs Changes
The program will now compare the two files side by side. The changes will be marked in different colors. Deletions, insertions, and modifications will be highlighted with red, blue, and green colors. You can move to the previous or next change by clicking the arrows at the top of the page. Again, you can filter and decide what changes you want to see by clicking the respective buttons and selecting the desired option.