Do you need a free online signature creator?
This article will introduce 5 online signature creators for free, you can visit their website and try to use them, and compare the differences between them by yourself. But, I have to say that the best signature creator for desktop users is PDFelement Pro. Click the free trial download button and begin the new adventure of creating a signature.
Online signature creator tools have simplified the way we insert signatures in PDFs. You can always access the respective platforms via a browser, irrespective of your location and time. While online signature creator tools are plenty, getting the right tool can prove tricky, especially if you are an amateur. If you are handling important or official documents, you don't want to get below-par services. Fortunately, we have curated the top 5 online signature creator free tools for you.
The Best 5 Online Signature Creator for Free
Finding the best online signature creator can prove an uphill task. However, you don't have to struggle anymore because we have listed the top 5 free online signature creators below.
1. Signwell
Signwell is a popular online signature generator used by myriads of people worldwide. This program allows you to create a signature by drawing or typing. Use a touchpad, mouse, phone, tablet, or other mobile devices to draw a signature. After drawing the Signature, you can seamlessly customize the color, smoothing, and several other appearances of your Signature. When you choose to type a signature instead, you can choose from the fantastic collection of handwriting fonts. You can customize style, colors, and other characteristics to create an eye-catching signature.
Pros
It offers more than one way of adding signatures.
Users can customize their signatures to meet their needs.
The template feature saves you time and energy.
Cons
Better features are available in the pricey premium subscription.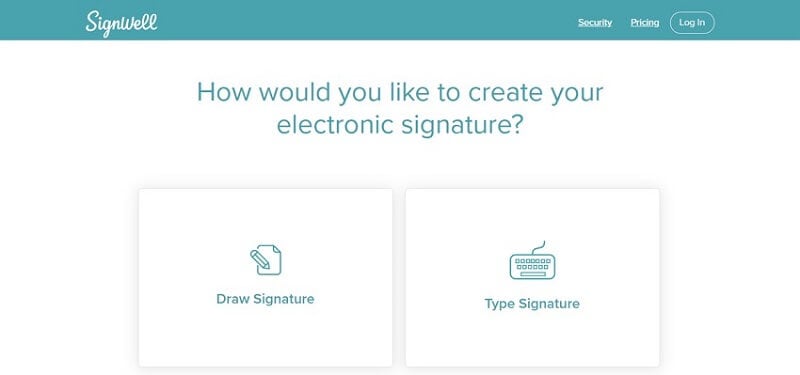 ---
2. Signaturely
Signaturely is one of the finest online signature creator tools in the market. This program lets you create and download e-signature for free. It is fast and offers an easy way to sign contracts and other legal documents. Signaturely allows you to add signatures to your PDF through drawing or text tying. With signature drawing, you have a platform to go the artistic way. Here, you use a mouse or trackpad to make your drawings. If you choose to type the Signature, choose a suitable font to make it appealing.
Pros
Users can draw or type signatures.
Cons
It is a bit difficult to use it at the beginning.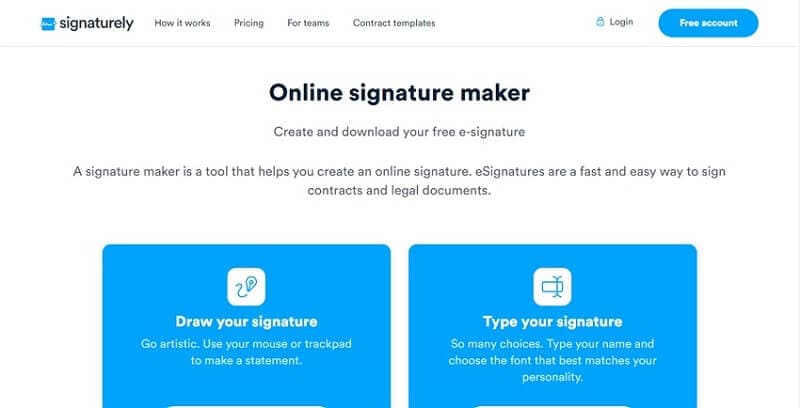 ---
PDFelement Pro
One of the best signature creator for desktop users. It provides three methods to create PDF siganture, such as draw, type and upload a file to create signature.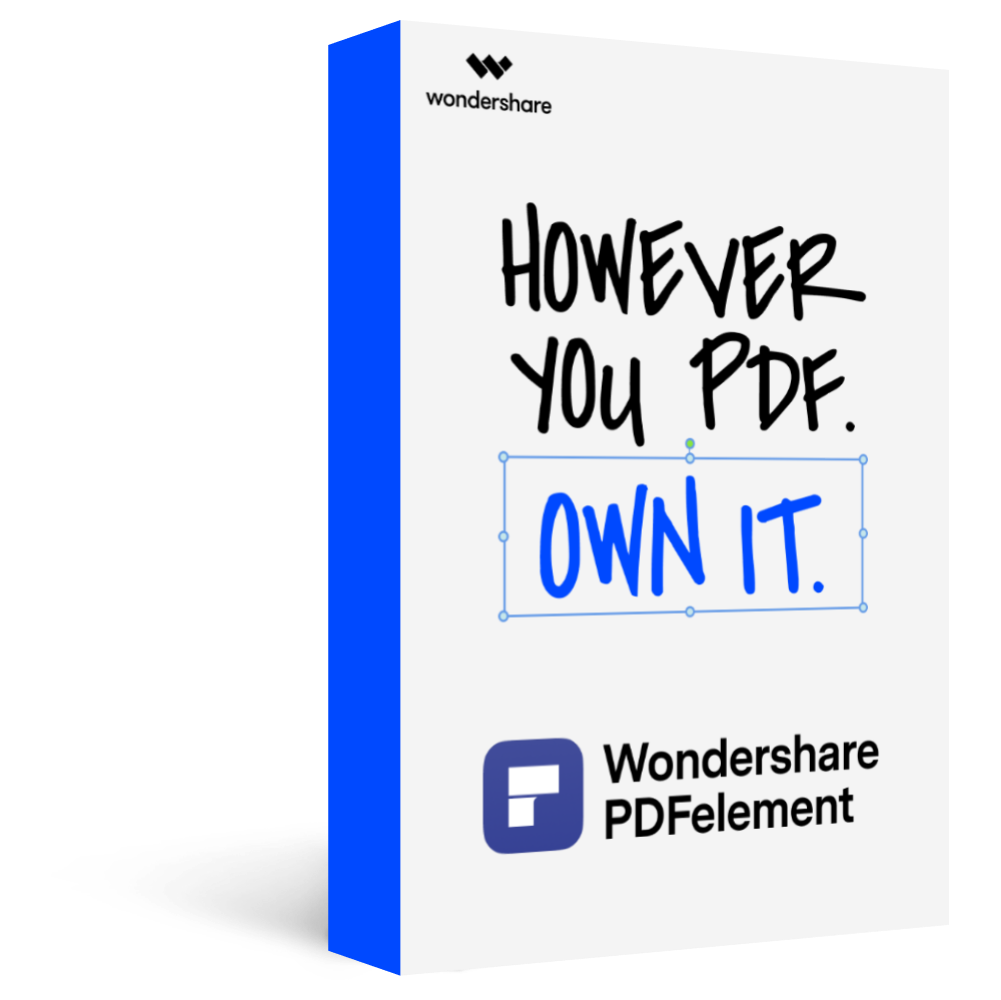 3. Signature generator
Signature generator is a popular online tool that allows users to personalize their signatures. This signature generator makes it easy to upload PDF documents, sign them, and download them with the Signature. Here, you can draw the desired Signature or type the Signature depending on your need. Besides, there are several colors and font types to pick from.
Pros
The platform allows users to send multiple signed documents at once.
It gives you several font sizes and colors to choose from.
Users can customize the slope and transparency of the generated Signature.
Cons
The premium version is expensive.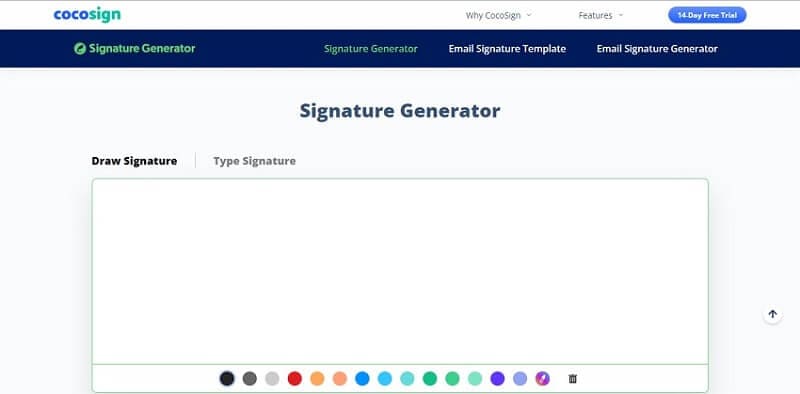 ---
4. wise stamp
Wise Stamp is another popular yet useful free signature generator tool worth trying. This tool gives users a platform to draw their Signature in a box using a mouse, touchpad, or touchscreen. Once you have drawn your Signature for free, you can easily download it to your device. Just like several other online signature generators, Wise Stamps gives inspirational signatures to let you design good signatures. This platform offers a collection of font colors to choose from and makes your signature eye-catchy.
Pros
It offers a variety of signature colors.
Users can download their signed PDFs or add them to email.
Cons
There is no signature typing option.
Better features are available with the pricey premium version.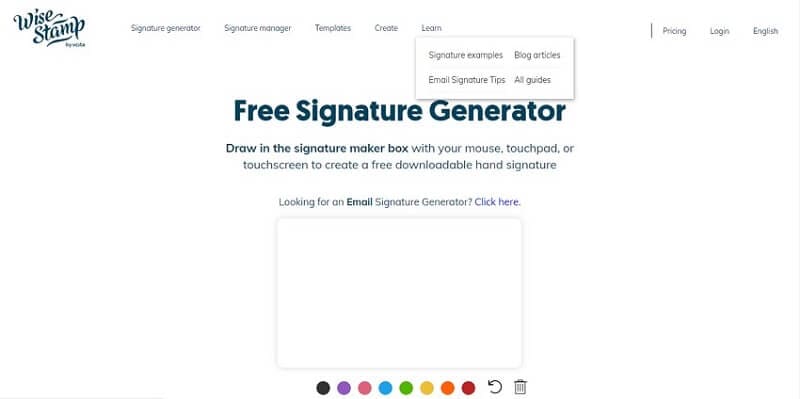 ---
5. Usefulpdf
Usefulpdf wraps up our list of the best online signature creator tools. With this tool, users can create drawn signatures through a touchscreen device, mouse, touchpad, and phone. Again, you can choose to type your Signature and pick from a range of handwriting fonts. When you are satisfied with your work, don't forget to save your electronic Signature.
Pros
There are several signature inspirations on the platform.
Users can draw or type signatures depending on their needs.
It offers a variety of font styles.
Cons
Newbies may find it a bit difficult to use it.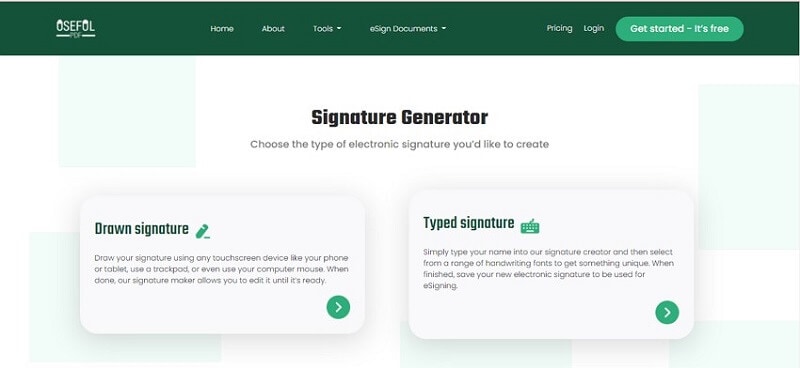 ---
The Best Signature Creator on Desktop
PDFelement Pro is undoubtedly the best all-in-one PDF tool in the market. This program has been fine-tuned to make user-PDF interaction amazing. PDFelement allows users to print, edit, convert, create, protect, organize, annotate, perform OCR, share, or compress PDFs easily and quickly. This program is fast, easy to use, compatible with several devices, and is affordable. Download the free trial version, then upgrade to unlock a better PDF experience.
Step 1
Open PDF File
To start with, run PDFelement on your computer to access the main window. Locate and select the "Open files" icon, and you will be directed to the file explorer window. Choose the PD file you want to create a signature, then hit "Open" to upload it to PDFelement.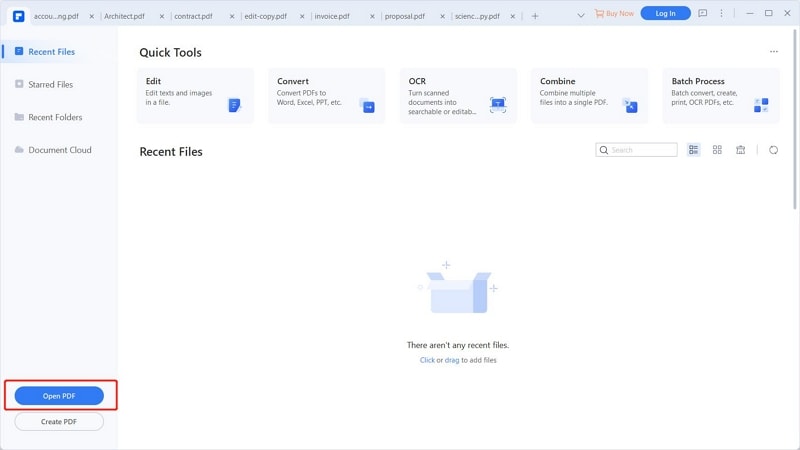 Step 2
Create Signature
When the PDF file is successfully loaded, go to the toolbar and click the "Comment" tab. From the subsequent options below it, click the "Signature" option. This is the icon on the farthest right of the icons displayed. Upon clicking this icon, the "Create" option will be displayed. Select this option to proceed to the "Add Signature" window.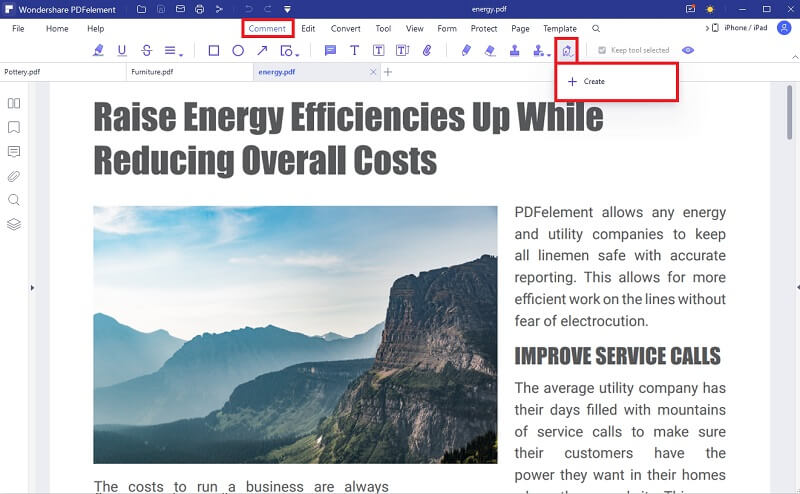 Step 3
Three ways to add Signature
The "Add Signature" window gives you three options to add a signature to your PDF. These options are the draw, type, and upload.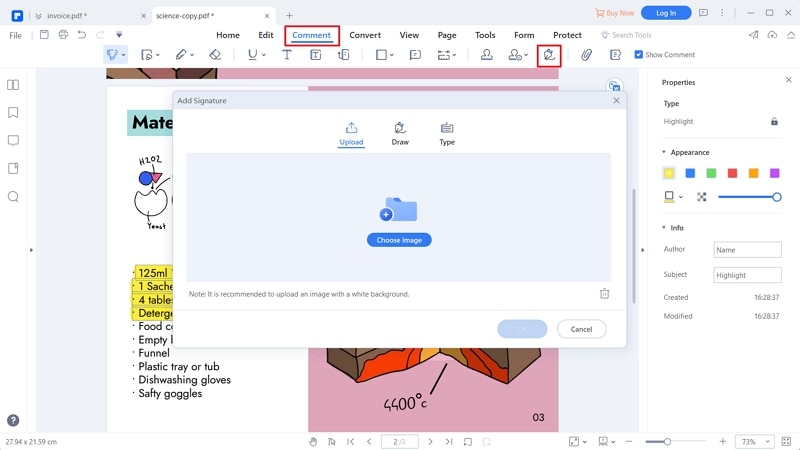 Step 4
Add Signature to PDF
Choose the desired signature option and follow the on-screen instructions to add the Signature to your PDF. When the Signature is added, you can drag the edges to change the size or drag it to move to the desired location on your PDF. The choices are all yours.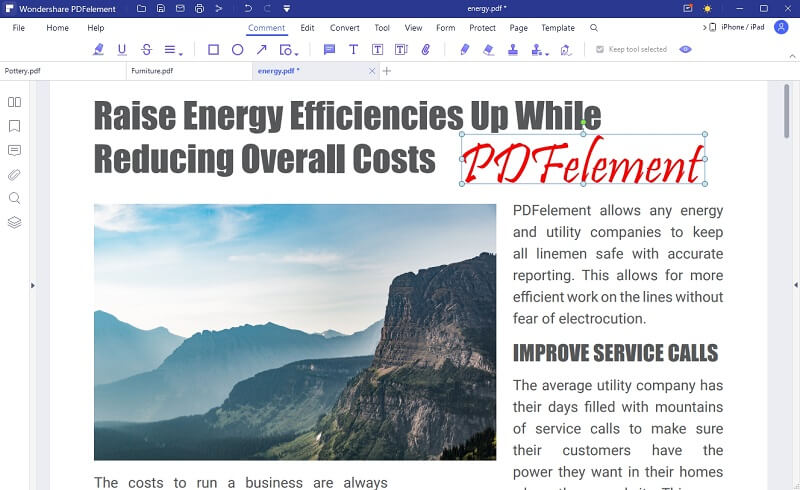 Step 5
Save PDF File
Once you are satisfied with the choices that you have made, the remaining bit is to save your PDF. Because you are saving the changes, simply go to the top of the window and click the "Save" icon. Your PDF should now be saved.