iLovePDF Excel to PDF conversion is popular across the globe. If you think about Excel to PDF conversion, then iLovePDF Excel to PDF could be a good choice. However, you should know how to do it to avoid messing up with your documents. Fortunately, this is not a rocket science task. Anyone, including you, can do it with ease. In this article, we take you through a step-by-step guide on how to convert Excel to PDF with iLovePDF.
How to Convert Excel to PDF Using iLovePDF
iLovePDF is not a new name in the Excel to PDF business. This online platform is widely known and has converted millions of files to and from PDF formats. Here, you can source your input files from your computer, Dropbox, or Google Drive.
How to Easily Convert Excel to PDF with iLovePDF
iLovePDF Excel to PDF is a straightforward process. Before you start, you are only some clicks away from your output file. The following steps illustrate how to convert Excel to PDF with iLovePDF.
Step 1. Open your browser and visit the iLovePDF Excel to PDF page.
Step 2. Click the "Select EXCEL files" button and upload the target Excel file.
Step 3. Once the Excel file is uploaded, click the "Convert to PDF" button.
Step 4. The conversion should begin immediately. Hit the "Download PDF" button to download your new PDF file when completed.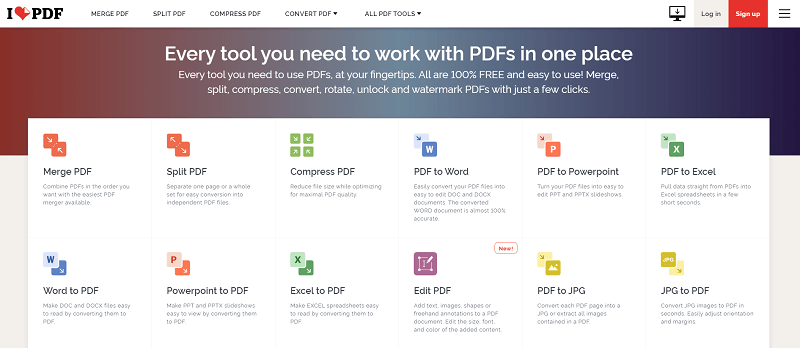 ---
Advantages and Disadvantages of Using Online Tools like iLovePDF
Using online tools like iLovePDF comes with inherent benefits and drawbacks. These advantages and disadvantages help us to decide whether we can use them or not depending on our needs. The following are some of the advantages and disadvantages of using online tools like iLovePDF.
Advantages
They are straightforward, and newbies can navigate with ease.
Online tools are compatible with several devices because they only require a browser.
Online tools like iLovePDF do not need to be downloaded or installed on your device.
Disadvantages
Most online tools have limited features and only support a few file formats.
Online tools cannot work without internet connectivity.
Online tools limit the size of files you can upload. Most of them cannot support batch conversion.
It is not suitable for sensitive files because uploading files online increases the risk of hacking.
When you download a converted file, you risk downloading alongside malicious programs that can corrupt your files and damage your device.
---
Convert Excel to PDF with iLovePDF Alternative – PDFelement
PDFelement Pro is a top-notch all-in-one PDF program used by many people and organizations. It is fast, easy to use, compatible with several devices, and elegant interface. PDFelement has nearly every feature you would demand from a modern PDF tool. With PDFelement, you can print, convert, create, annotate, edit, organize, compress, perform OCR, protect, and share PDF files like never before. The good thing with PDFelement is that it supports nearly any input and output file format. If you are a newbie, be sure to have a seamless navigation process.
How to Convert Excel to PDF with PDFelement
Converting Excel to PDF using PDFelement is a simple process. You don't need an expert. You can easily convert your Excel file to a PDF with just a few clicks.
Step 1
Launch PDFelement
Once you have downloaded and successfully installed the PDF, launch it.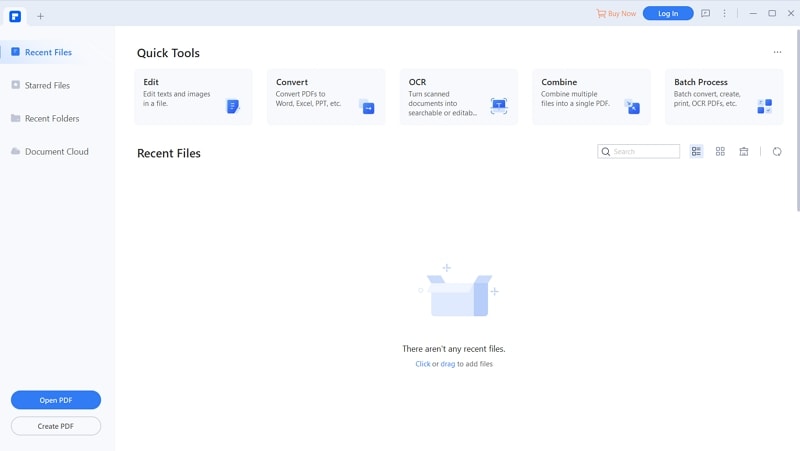 Step 2
Drag Excel to PDFelement
Navigate to the folder that houses your target Excel file when the primary interface is displayed. Drag this file and drop it on the PDFelement interface. PDFelement should now open your Excel file in PDF format.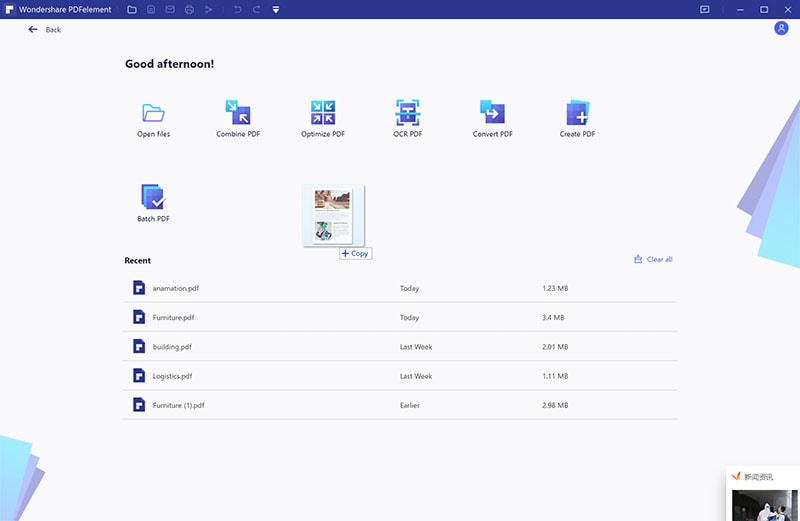 Step 3
Save PDF File
Since your Excel file is displayed as a PDF file, you can proceed to save it as a PDF. Simply navigate to the "File" section, then choose "Save" from the subsequent options. Your Excel file is now saved as a PDF.