Myriads of people are in the dark regarding the use and benefits of iOS 15 Live Text. If you want to copy and paste texts directly from photos, you ought to know something about iOS 15 Live Text. Traditionally, copying or editing texts directly from images is complicated. However, iOS 15 Live Text and alternative applications make this process as easy as pie. If you want to copy and paste texts directly from photos or online images, read this article to get the best guide.
What is Live Text and how to use iOS 15 Live Text
1. What is iOS 15 Live Text
iOS 15 Live Text is a feature that allows users to copy texts within images, share, translate, make calls, and paste texts as per their preferences. Simply put, it recognizes the useful information within photos and online images. This way, you can use this information directly instead of writing them down and switching to other apps.
2. How to copy and paste text from photos in iOS 15.
As aforementioned, iOS 15 users can leverage the Live Text feature to copy, paste, or share texts within photos. This process is straightforward, as explained below.
Step 1. Open your Photos app on iOS 15, choose a photo or select one online.
Step 2. Touch the target text in the image and hold. The text region will be highlighted. Hold the ends and stretch to adjust your selection.
Step 3. Tap "Copy" to copy the selected text. If you want to select all the texts in the photo, choose "Select All."
Step 4. After copying the live image text, you can paste it on the desired location, app or share it with someone.
3. iOS 15 Live Text Tips for You
1. Before using this Live Text feature, you must first turn it on for all supported languages. This process is simple. Go to Settings>General>Language & Region, and turn on the "Live Text" option.
2. The languages currently supported by Live Text include English, French, Chinese, Italian, Spanish, Portuguese, and German.
3. Live Text iOS 15 supported devices include iPhone XS, iPhone XR, and later versions with iOS 15.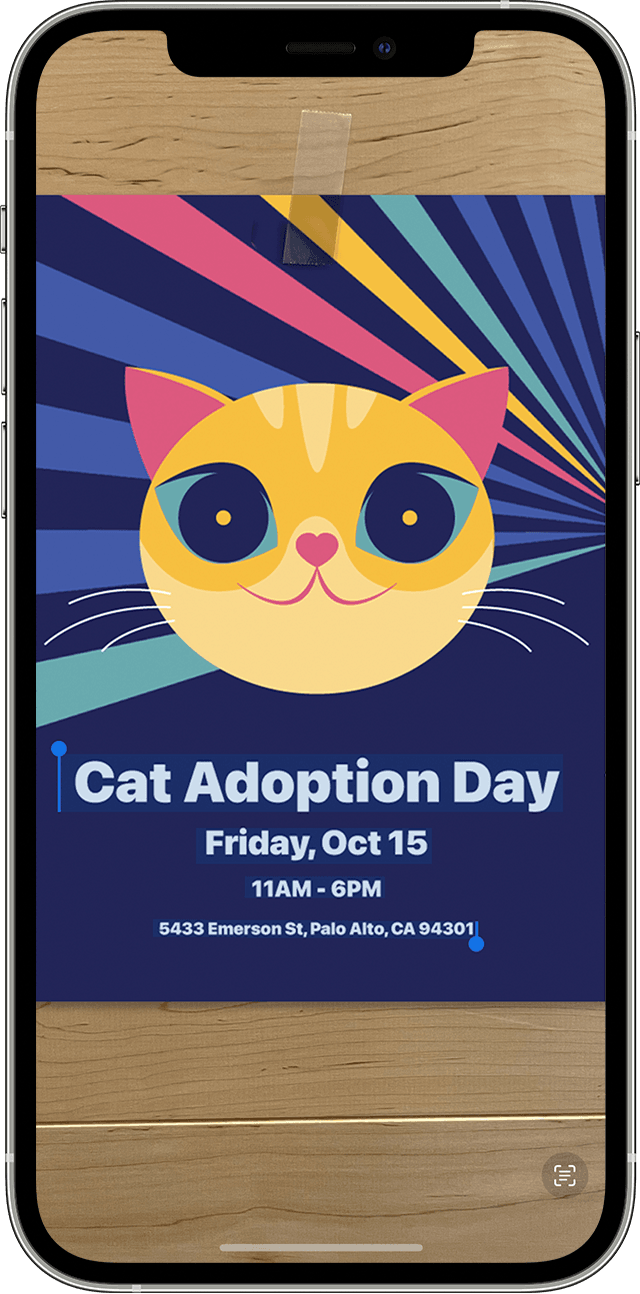 ---
How to Copy and Paste Text from Photos on Desktop
PDFelement Pro is a wonderful all-in-one PDF tool used for virtually every PDF task. This excellent application has several top-grade features that transform the way users interact with their PDF files. It has an elegant and no-brainer interface that makes navigation easier than you thought. The speed, compatibility with virtually all devices, and affordability are other reasons scores of people love it. The features offered include print, edit, convert, create, annotate, edit, protect, share, compress, organize, and unlock PDF texts via the OCR feature.
How to copy and paste text from photos using PDFelement
Here are the steps on how to sign PDF with PDFelement
Step 1
Open PDF File
Download PDFelement on your PC, install it and run to display the primary interface. Click the "Open" icon to access the file directory. Here, browse the image file that you want to copy its text and click "Open" to upload it.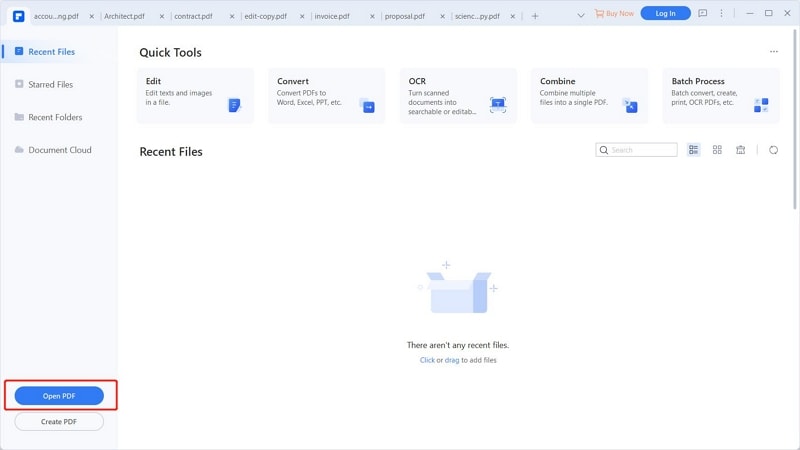 Step 2
OCR Scanned Image to Editable Text
When the image is loaded, click the "Tools" icon at the top-right of the page. From the drop-down options, click the "OCR Text Recognition." The "OCR Text Recognition" dialog box will pop up upon clicking.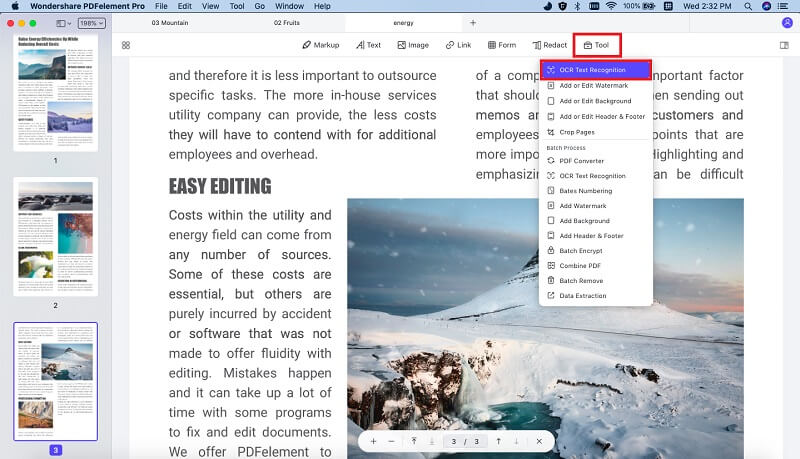 Choose your desired output language, page range, and type in this dialog box. Make sure you select "Editable Text" under "Type." When you are satisfied with your selections, hit the "Perform OCR" button to allow the program to convert your image to an editable document.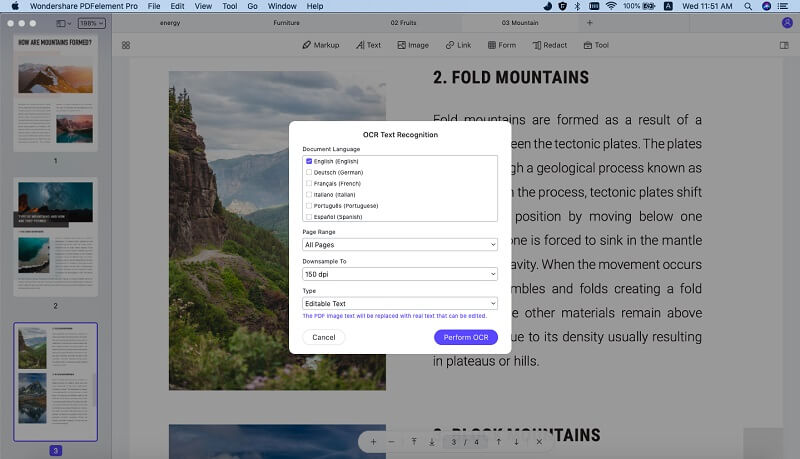 Step 3
Copy and Paste Text from Photos
When the OCR process is complete, you can now highlight the target text on the photo and edit as per your need. Simply highlight the target text on the photo and click "Copy" from the options given to copy the text. The highlighted text will be copied, and you can proceed to paste it in the desired location.