"How to convert PDF to Visio?"
"What file types can Visio open?"
Generally, PDF files are not supported by Visio. To resolve this issue, convert PDF to Visio supported formats is a useful solution when you need open PDF in Visio. There is a wide range of file types that can be opened and imported into Visio. These file types include .jpg, .png, .dwg, .dxf and more. Let's read this article below to learn how to use PDFelement Pro to make it possible.
Method 1. Convert PDF to Visio via JPG or PNG
Image formats like .svg, .png, .jpg, .bmp and .gif are also supported by Visio. So we can convert PDF to an image format and then convert to Visio.
Step 1. Download and Launch PDFelement Pro
Make sure you have download and installed PDFelement Pro to help you convert PDF to Visio.
Step 2. Convert PDF to Visio via JPG or PNG
Launch PDFelement Pro, and click 'Open File' to open the PDF document you want to convert. Go to 'Convert' on the top toolbar, choose 'To Image', then select the image format you want to convert. You can choose .jpg, .png, .tiff or .bmp which can be import and open in Visio. When you select the proper format, choose a folder to save the converted file.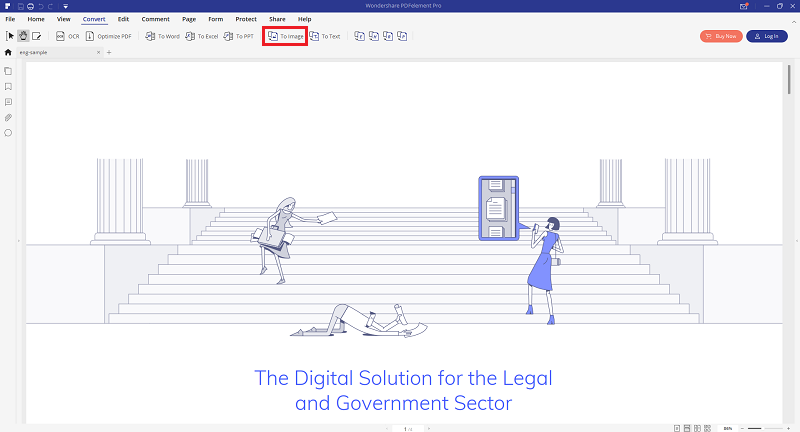 Step 3. Open the Image File in Visio
Create a new Visio file > drag and drop the image file into Visio. Or you can go to the 'Insert' tab, click 'Pictures', choose the image you want to open in Visio, then click 'Open'.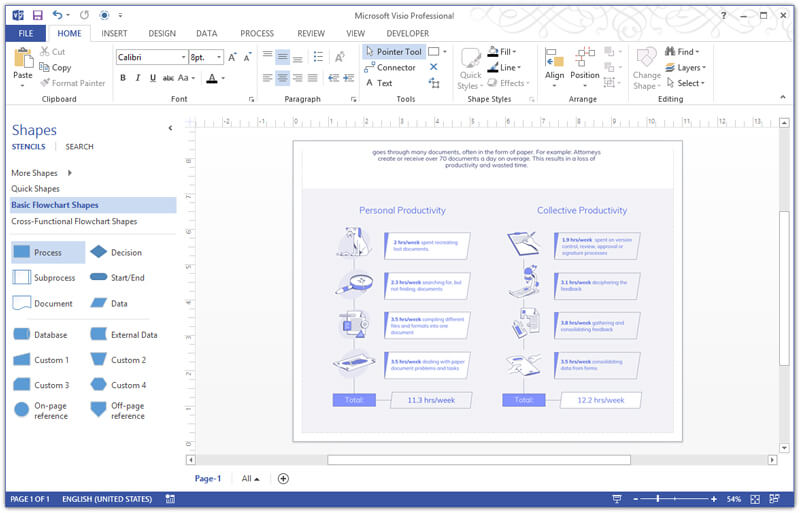 ---
Method 2. Convert PDF to Visio Online
Hipdf is a convenient and useful online PDF converter tool. So it is easy to convert PDF to image with Hipdf. Here, we'll use this online conversion tools, Hipdf to convert PDF to Visio online free.
Step 1. Visit Hipdf Online Converter
Step 2. Convert PDF to Visio Online
Choose 'PDF to Images'. Then choose the image format you want to convert. Upload your PDF document and click 'Convert'.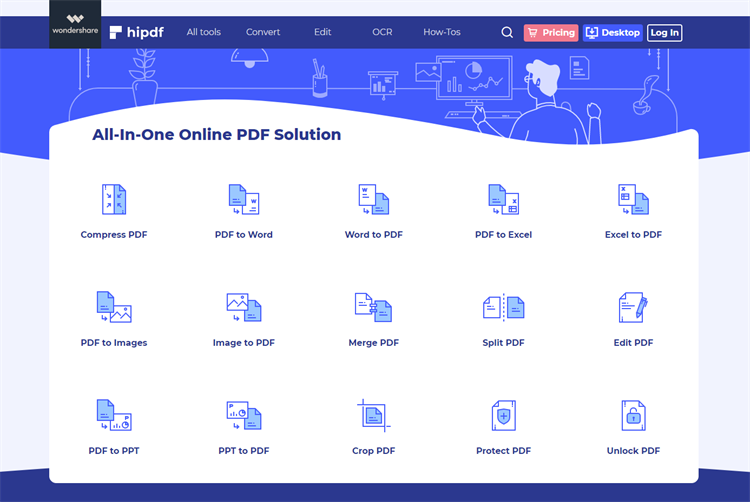 Step 3. Open the DWG file in Visio
Click 'File' > 'Open' > select the image document and open it in Visio.
---
Additional Tips about Microsoft Visio
Overview: Microsoft Visio is a program that is part of the Microsoft Office product line, and is used to create vector graphics. Visio stores all the details and information about a diagram or drawing using XML (Extensible Markup Language). The native file format is VDX (Visio XML Drawing). However, due to improvements in recent years, Visio currently has three principal types of files, which are derived from the native file format. These are drawings, templates, and stencils, and they have the file extensions VSDX, VSTX, and VSSX respectively. These file formats consist of a ZIP archive package and the XML content. Visio files are beneficial to everyday users, designers, and developers. Some pros of Visio files include as below.
Advantages:
The ability to co-author and view diagrams through your browser, a compact file size, enhanced security, data recovery capabilities, and integration with other programs.
Compressed Visio files are much smaller than other binary documents. This makes them easier to store, and easier to transfer through e-mail, over networks, and across the Web.
The data in a Visio file is stored in the form of XML and has a standard structure. This makes it highly secure and transparent and makes data recovery easier due to the segmentation and separate storage of different components within the file.
Lastly, it is easy to access, extract, and repurpose the data in a Visio file using any application or development tool that supports XML access.