Adding an electronic signature to a document makes it legally binding and is a way of obtaining approval.
With the rise of the digital era, automation of documents is the way to go. You may be traveling, and you receive a document that you need to sign immediately. In this case, you will require the appropriate applications to add an electronic signature anywhere, such as DocuSign Online. This article will guide you on adding an electronic signature and compare Adobe sign vs. DocuSign, among other document management tools.
How to Create an Electronic Signature With DocuSign Online
DocuSign is a platform that helps your organization automate, manage and electronically sign agreements and documents in the cloud. This platform also assists in the generation and analysis of your contracts with the use of AI. Rest assured that with DocuSign, all your documents are safe, even those that are legally binding. The following is a step-by-step guide on how to create an electronic signature with DocuSign online.
Step 1. Open the email sent by DocuSign and click on "Start Now" to upload the document.
Step 2. After uploading the document, click on "I am on the only signer" to open the PDF file. On the left panel, click on "Signature."
Step 3. On clicking the signature field, a pop window will appear that enables you to edit the signature. Verify your name and signature and click on "Adopt Signature," then return to your document.
Step 4. Click on "Finish" and wait for a message that indicates you have completed the process. Download a copy of your signed PDF at your convenience. The sender will also receive a copy of the signed document.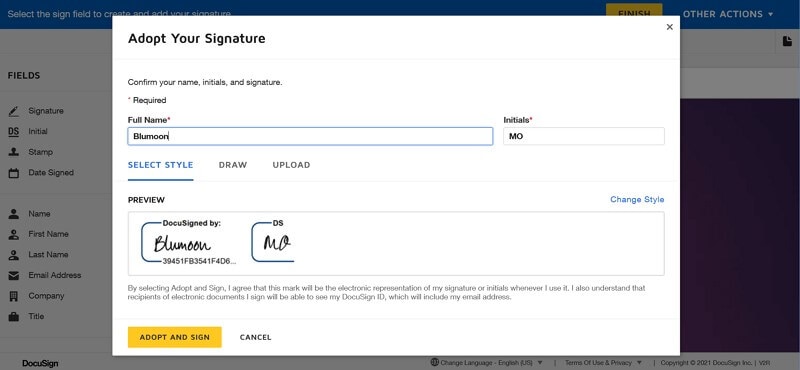 ---
How to Create an Electronic Signature With DocuSign Alternative Tool
PDFelement Pro is an excellent alternative to DocuSign and the best all-in-one PDF software in the market. Some of the main features of PDFelement include editing, conversion, compression, and printing of your PDF files. This application also allows you to perform OCR and annotate your PDF file. The following is a step-by-step guide on how to create an electronic signature using PDFelement.
Step 1. Launch the PDFelement on your computer or laptop and go to the home page. Click on "Open File" and select the PDF you wish to add a signature.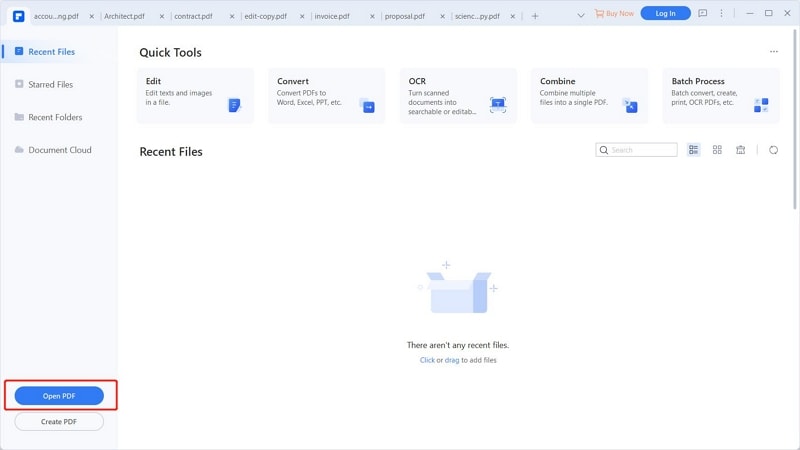 Step 2. Under the "Comment" menu, click on the "Sign Document" icon. A pop will appear that allows you to draw, type your signature. You can now add your electronic signature in a preferred manner.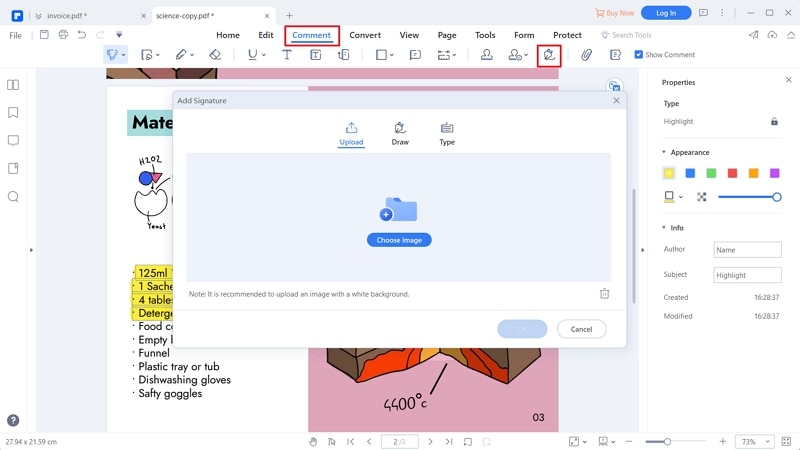 Step 3. The new signature will appear on the PDF file. You can resize it the way you want or move it to any preferred location.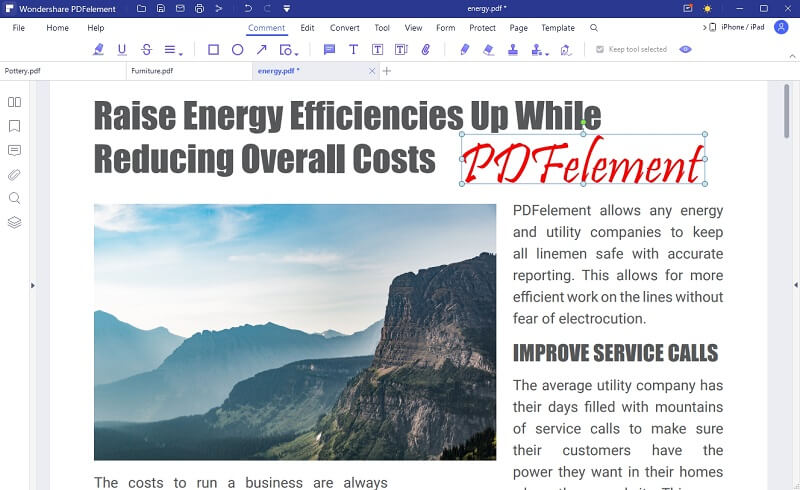 Step 4. After completing the steps above, save your document by clicking on the "Save" button.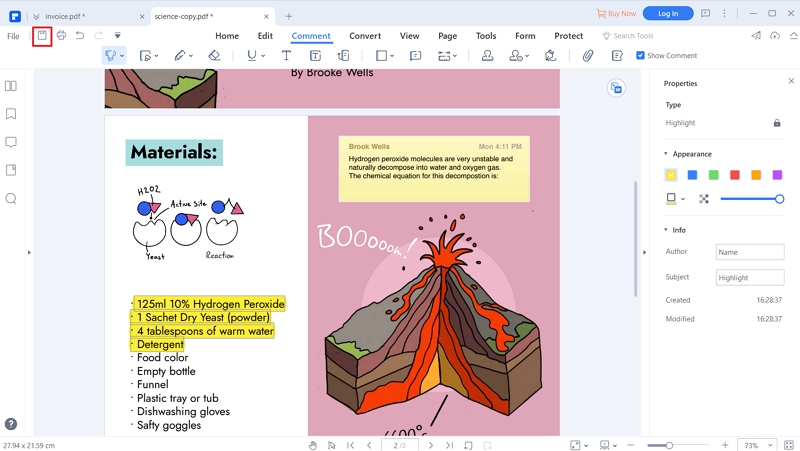 PDFelement Pro
Download PDFelement Pro below and follow this guide to fill and sign PDF easily and quickly.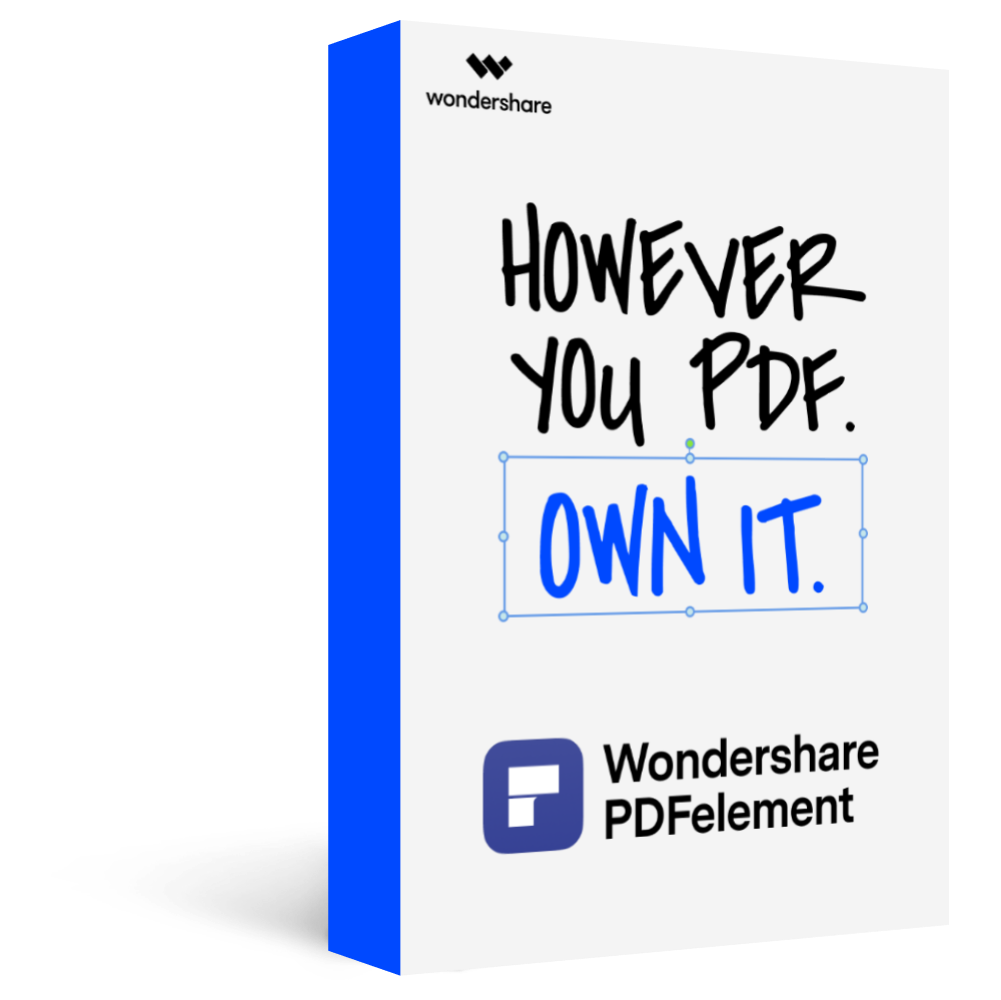 How to Create an Electronic Signature With DocuSign Alternative Online
Wondershare Document Cloud is a cloud-based document management tool that allows users to add electronic signatures to their legally binding documents safely. This cloud management tool offers you a high level of privacy and provides 100GB of free cloud storage. Here is a detailed guide on how to create an online signature with Wondershare Document Cloud.
Step 1. Visit the Wondershare Document Cloud website using your browser and go to the "Document Cloud Page" to sign in to your account.
Step 2. Click on "Upload File" on the left of your screen to upload the document you want to add the signature.
Step 3. Right-click on the document and click on "Send for Signature."
Step 4. Select the "Set signing order" and "I need to sign the document" checkboxes and click 'Next" to start the signing process. Also, ensure that you enter the email address of the person who you want them to sign the PDF file.
Step 5. Next, add the signature field and another custom field that you want and click on "Next." You can also add other fields like date, title, company and any other custom field you want.
Step 6. From there, enter the message subject, content and send the PDF for signing to your colleague.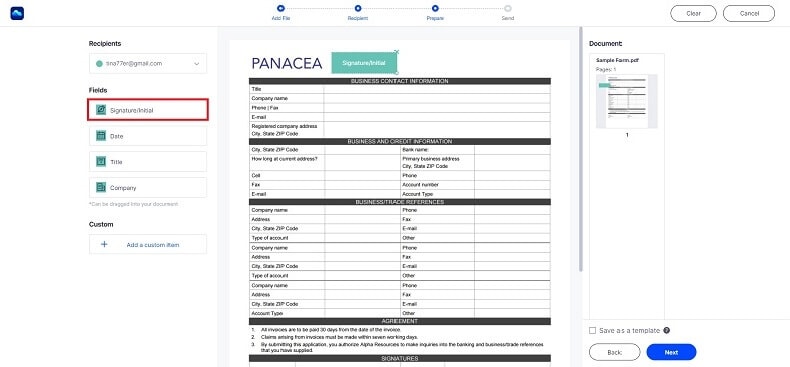 ---
How to Create an Electronic Signature With DocuSign Alternative - Adobe Sign
Adobe Document Cloud is yet another great alternative you can use to add an electronic signature to essential documents and contracts. It allows you to automate your documents and sign them electronically without worrying about the security of confidential contracts. Adobe Document Cloud will enable you to work from anywhere at your convenience and lets you track your documents to verify which ones are waiting to be signed. Below is a step-by-step guide on how you can use Adobe document cloud to create an electronic signature online.
Step 1. Launch the Adobe Acrobat DC application and click on "Select a file" to upload your PDF file. You could also drag and drop a file into the bottom zone.
Step 2. Once the PDF file is uploaded, click on "Sign Yourself" and "Add your Signature." Now you can type your signature, draw or upload an image. After that, click "Apply."
Step 3. Lastly, click on "Close" to save the changes. From there, you can download the signed file. You can also click on "Share" to save your document on Cloud or Drive.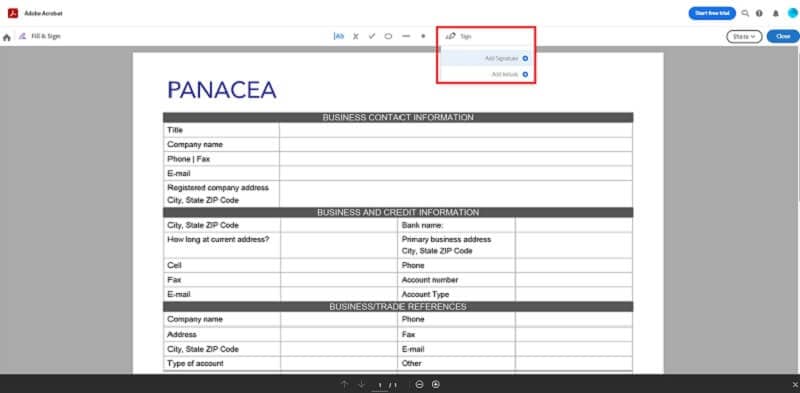 ---
Comparison Between DocuSign, PDFelement, Wondershare Document Cloud, and Adobe Cloud
Product

DocuSign

PDFelement

Wondershare Document Cloud

Adobe Document Cloud

Price
Personal: $120/yr
Standard: $300/yr
Business :$480/yr
US$ 79.99 /Year
$19.99
$179.88
Supported OS/Platform
iOS, Android, Windows
iOS, Android, Windows, Mac
Web
Web
Secure
Unlimited access
---
Supports other PDF functionalities
---
Request Signatures
---
---
---