PDF converters are very easy to use and can convert any file into PDF format in just a few seconds. If you are combining multiple images, iLovePDF is a good online PDF converter tool. Aligning them and converting them into PDF format will give it a clean look, keeping intact the essence of the pictures and the information you want to convey. In this article, we will provides a detailed guide on how to convert JPG to PDF with iLovePDF and its alternative - PDFelement.
How to JPG to PDF with iLovePDF
A great way to convert your documents or images to PDF format is using an online PDF converter. A fantastic online converter is iLovePDF. It is a reliable and secure tool that will convert a multiple range of formats to PDF and can also convert PDF files to other formats. Follow the steps below to convert images to PDF:
Step 1. Start by opening your browser and going to the iLovePDF website. From the top ribbon, go to the Convert PDF tab and select JPG to PDF to convert JPG to PDF in iLovePDF.
Step 2. Now, click on Select JPG Image, which will open a dialog box where you can choose all the images you want to convert to PDF. You may also drag and drop the JPG on the Select JPG area to convert them to PDF.
Step 3. The images will then be shown in the order you want them to arrange into. You will also have several editing options like orientation, page size, and margins. Then you can click on Convert to PDF to start converting JPG or PNG to PDF in iLovePDF.
Step 4. Once converted, you can download the PDF to your device or save it to Google Drive or Dropbox.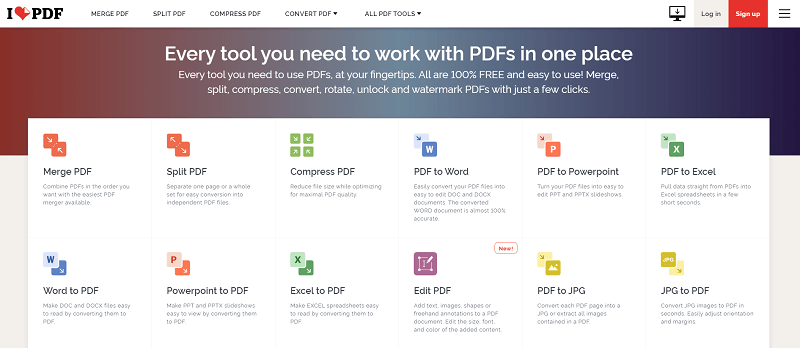 ---
Pros and Cons of Using Online PDF Converters Such as iLovePDF
Pros
It offers batch processing.
PDF converters are available on multiple platforms.
It is extremely efficient and Simple to Use
It offers multiple file processing options.
Cons
It only allows limited Processing in Free Mode.
Some web tools only allow a certain number of conversions per day.
---
Convert JPG to PDF with iLovePDF Alternative – PDFelement
Here is a simple step-by-step guide on converting images to PDF:
Before starting, make sure you have downloaded and installed Wondershare PDFelement on your PC.
Step 1
Locate File and Create PDF
Locate the file and right-click on it. From the drop-down menu, select Create PDF option.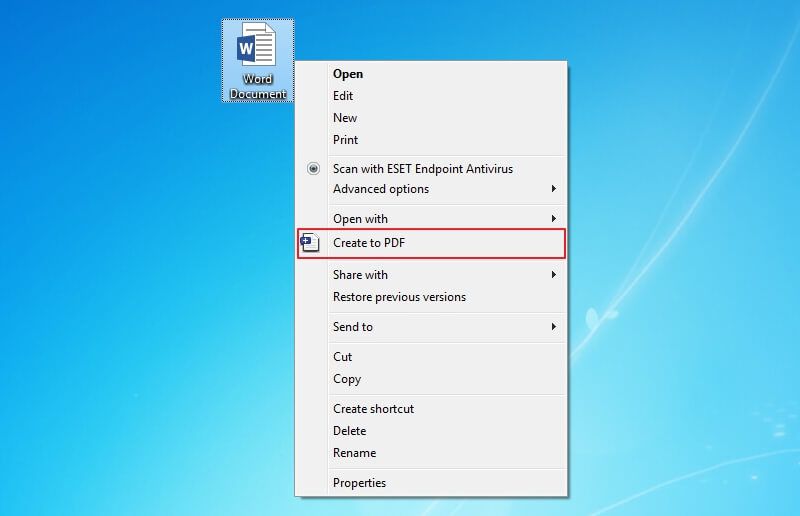 Step 2
Convert JPG to PDF
This will open the file in PDFelement and start converting the file instantly. Once done, the file will open in PDFelement, and you can then edit the file in the software.