PDFelement is one of the pictures to word converter programs that make it easy for users to convert pictures into an editable, searchable format.
Converting pictures to word is an idea that is implemented a lot by the users. This is all because conversions are used on massive levels to embed the technology. Converting pictures to a Word file converter has reached new levels with PDFelement. The steps to how to convert picture to word are mentioned as under.
How to Convert Picture to PDF
PDFelement allows easily add comments, monitor changes, add highlights, take notes, or annotate a scanned file quickly. You can edit existing texts and even add new texts on the scanned PDF or picture. The OCR features in PDFelement allow users to convert PDF documents into Word, PPT, Excel, HTML, text, image, or other format files. PDFelement provides an interface with a menu bar, a toolbar, and a navigation panel.
Step 1
Open picture in PDFelement
Click on the "Open files" button on the screen of the device to upload the PDF picture file you need to convert. Alternatively, Drag and dropping the image file into PDFelement is also a good option to open it. Or you can use the "Create PDF" option to upload it on the main interface.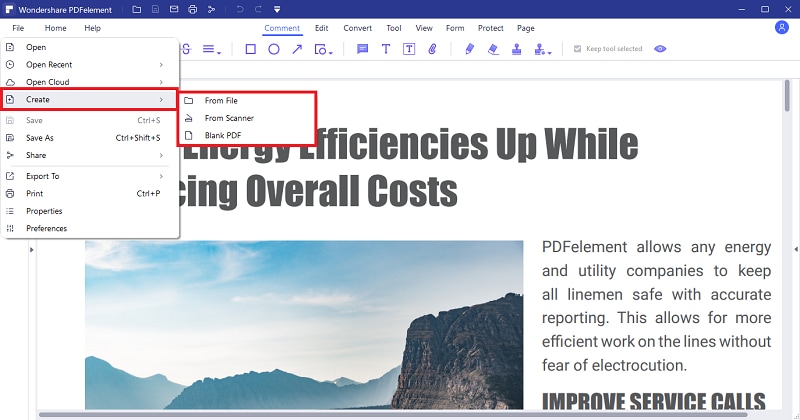 Step 2
Perform OCR
When your file open in PDFelement, it will remind you to "Perform OCR" at the top of the screen and then click "Perform OCR" in the notification bar to enable the OCR process.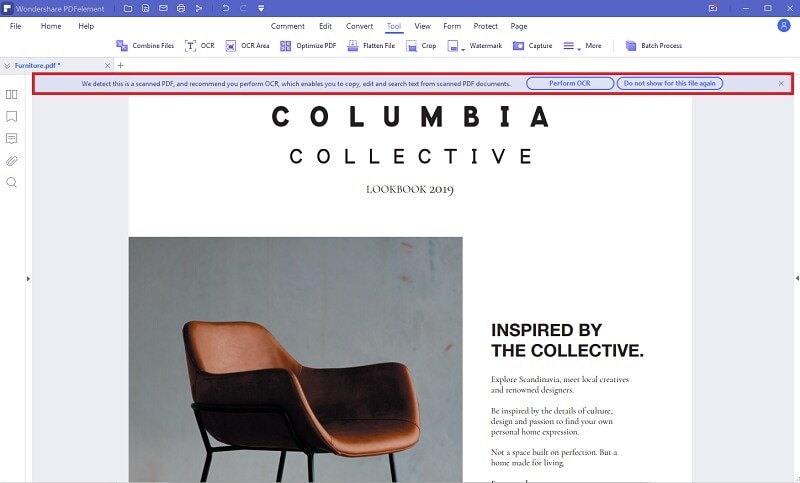 Step 3
Convert picture to text
In the pop-up window, select the "Scan to editable text", "Page Range" and "Change Language" to choose the correct languages of your PDF content to perform the OCR process. You can select multiple languages in the OCR list If there are multiple languages within your PDF pictures. Then click on "Apply" to begin the OCR process. Now, the new PDF file will be editable, you can move to "Edit" option to make changes to your PDF text.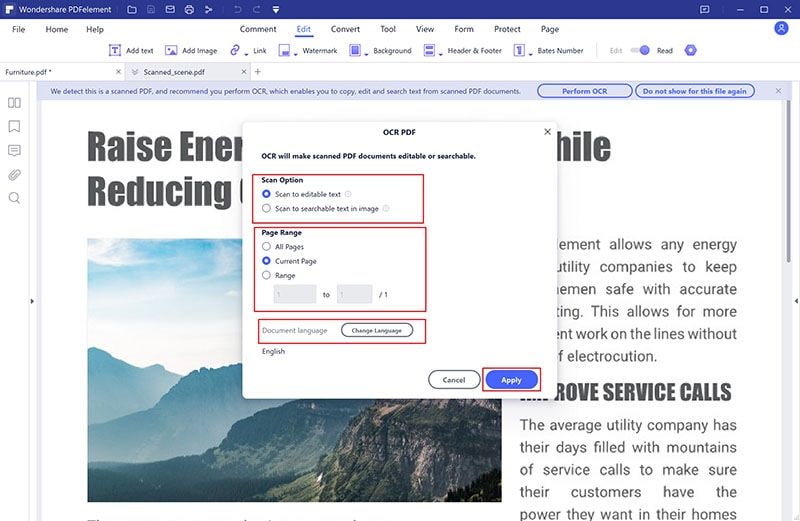 Step 4
Convert PDF to Word
Now, to convert a picture to text, select the "To Word" option in the "Convert" tab on the notification bar. Then tap on the "Save" button and then the conversion process starts. In the pop-up, tap on the "Settings" button and then choose the "Only scanned PDF" option to start the conversion process. These are the required steps about how to convert pictures to words.