OCR – Optical Character Recognition - This recent OCR technology converts handwritten text to editable and searchable text on your computer. You can OCR scanned PDFs or image-based PDFs to digital files and convert scanned handwriting to text. The technology was developed in 1933, and progresses every year. Now OCR tools can convert newspapers, letters, books, and handwritten or printed material as editable text for computer. The handwriting OCR technology is extremely accurate in translating fonts and text types to accurate digital text. In this article we'll recommend the top 5 handwriting recognition software to use, including PDFelement Pro.
Part 1. Recommended OCR Handwriting Recognition Software
#1. PDFelement Pro
PDFelement Pro is a perfect OCR tool for PDF files. It can automatically recognize scanned PDFs and make it editable with built-in editing tools. This tool offers several OCR languages to choose from and lets you edit your text images, and other PDF elements.
Key Features of this OCR tool for PDFs:
Advanced OCR functionalities allow you to convert and edit scanned PDFs easily.
Editing PDF text, images, and links is as easy as making changes in Word.
Add signatures, passwords, watermarks, signs, and free-hand shapes in PDFs with ease.
Easy markup and annotation tools
You can easily create PDFs from a wide range of document formats.
You can also convert PDF files to other formats like Excel, MS Word and more.

---
#2. OmniPage Ultimate
Combined with artificial intelligence and neural networks, the OmniPage Ultimate software provides for outstanding results. This handwriting OCR recognition includes more than 120 language recognition, which ensures your converted text is as accurate as possible. It also includes the latest OCR technology that picks up handwritten text extremely well. It can make your PDF document easily editable, shareable and searchable. Moreover, you can get free trial from their official website.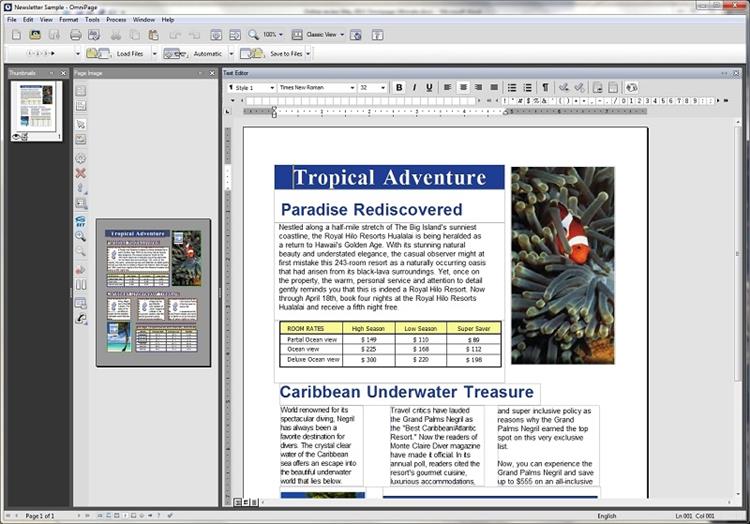 ---
#3. SimpleOCR
SimpleOCR is one of the most popular free handwriting recognition software available online. It is pretty simple, but it also includes OCR to convert scanned handwriting PDF – including all your needs for OCR handwriting. However, if you need advanced functions, you will need the paid version.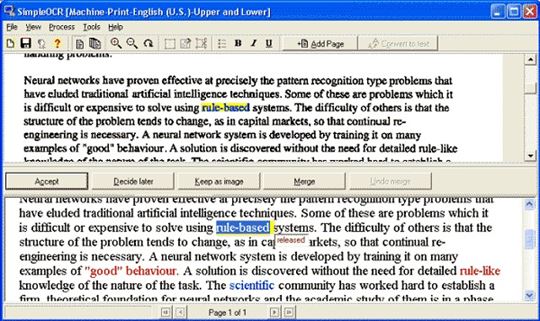 ---
#4. ABBYY FineReader
ABBYY is a company which focus on OCR industry for many years. ABBYY FineReader offers users the best OCR results for digital cameras. The latest ABBYY FineReader features AI-based OCR technology, which provide easier to digitize, retrieve, edit, share, and protection all kinds of COR documents.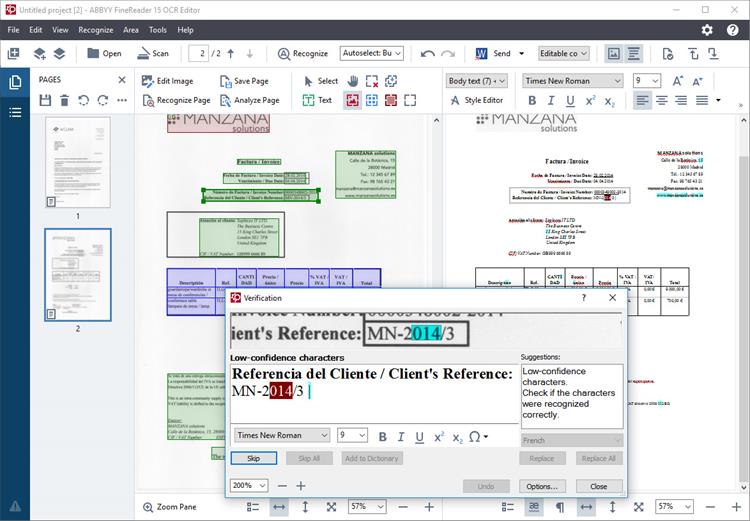 ---
Part 2. Tips for OCR Handwriting Recognition
Usage of OCR Technology: OCR technology can be extremely useful for many professionals. You can digitize any handwritten document quickly and easily, and turn it into editable text that you can modify on your computer.
Tips: For best OCR results, make sure your documents are clear and use a powerful scanner. Most importantly, choose a professional OCR program, like PDFelement Pro, that guarantees accurate results. You can also try to use online tools, but keep in mind they are quite limited.