This article gives an easy guide on how to combine PDF with iLovePDF and its best desktop alternative - PDFelement.
Many people across the globe use iLovePDF to combine their PDF files. However, there are those who are still in the dark about it yet want a suitable way to convert their PDFs online. Well, iLovePDF combine software can be a suitable option. However, things can turn inside out if you don't know how to use this tool. If you want the best experience combining PDF with iLovePDF, you need a good guide. Fortunately, this article takes you through a complete guide on how to combine PDF with iLovePDF.
How to Combine PDF in iLovePDF
iLovePDF is a popular online PDF platform that also allows users to merge PDF files. This program is easy to use and gives users an easy platform to organize and combine files to meet their needs. With iLovePDF, you can upload your files from the local computer, Google Drive, and Dropbox. The process is simple and can be done by anyone with minimal experience. The following steps illustrate how to merge PDFs with the iLovePDF combine feature.
Step 1. Using your browser, visit the combine PDF iLovePDF page.
Step 2. Click the "Select PDF files" and follow the on-screen instructions to upload the PDF files you want to merge.
Step 3. With the PDF files uploaded, click the "Merge PDF" to trigger the process.
Step 4. Hit the "Download Merged PDF" button when the process is completed to fetch your merged PDF files.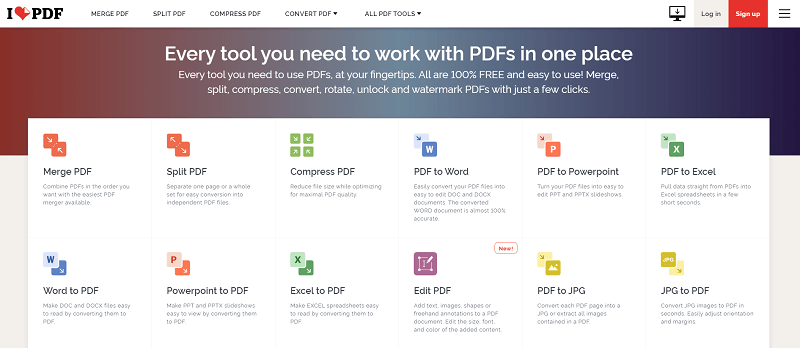 ---
How to Combine PDF Files in iLovePDF Alternative
PDFelement is the best all-in-one PDF software with amazing features, speed, and compatibility. This program is designed with the user in mind and is thus suitable for all types and sizes of PDF tasks. With PDFelement, users can convert, create, edit, protect, print, organize, share, and perform OCR on PDF files. Download the free trial version or choose the affordable premium version for an unlimited PDF experience.
How to Combine PDF Files in iLovePDF Alternative
The following steps show how to combine PDF files with PDFelement.
Step 1
Choose PDF Files
To begin with, right-click the PDF files you want to combine. Choose the "Combine to PDF" option and wait for the program to upload your PDFs to PDFelement.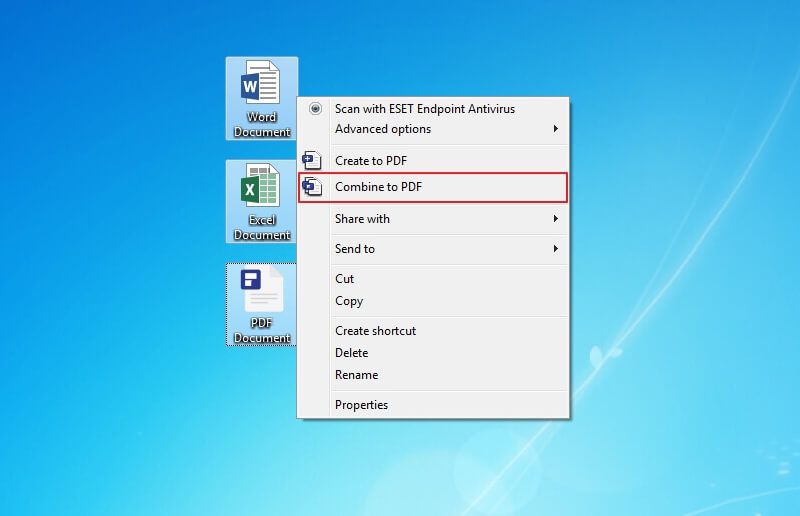 Step 2
Combine PDF Files
With the files uploaded, you should see them on the subsequent "Combine" window. Go to the "Output Folder" section and browse the output folder of your choice. When you are done, click the "Apply" button to trigger the process. The file should display once it is combined.