Here is a list of ten free PDF Creator Windows XP that are also compatible with Windows 10/8/7/Vista including PDFelement Pro. Just choose the one that is best for you.
Part 1: Top 10 PDF Creator for Windows 10
#1. PDFelement Pro for Windows
PDFelement Pro makes PDF creation and editing an easy task. The application allows you to convert Word, Excel, PPT and other file formats into PDF. To use this Windows PDF creator, you can conveniently batch convert multiple files into one PDF. This software comes with the facility of letting you edit your PDF documents as easy as in Word processor. You can also mark-up and annotate PDF files. Besides, you can even convert PDF to Word, Excel, PPT, Text and Images like JPG, PNG, TIFF and more.
Key Features of This PDF Creator:
Easily create PDF from HTML, Webpage, Text files and more.
Edit PDF text, images, links, and other elements as your needs.
Convert PDF to Word, Excel, EPUB with original layout.
Annotate and mark up PDF with diversified PDF markup tools.
Fill out PDF form and easily change the data in PDF forms.
Manege, protect and share your PDF files with ease.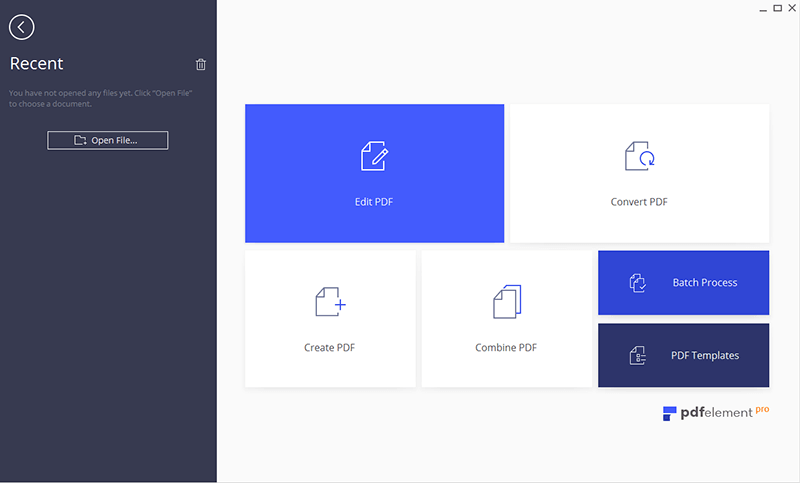 ---
#2. PrimoPDF
PrimoPDF is a PDF creator program that works smoothly with the Windows operating system. This free PDF maker is rather quick and easy with the drag and drop feature that creates perfectly standardized PDF documents.
Pros:
You can secure your PDF files.
The file conversion is simple with no reduction in quality.
Cons:
Sometimes the graphics will be reformatted.
It is simplistic and riddled with advertisements for other software.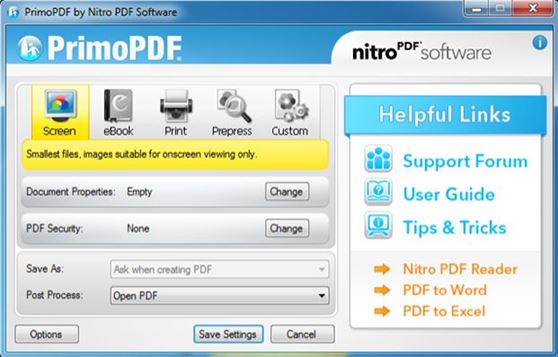 ---
#3. PDF24
With PDF24, Windows users can breathe easy as it can make a PDF file out of any application that comes with the print option. It supports the conversion of the common file types, including images, into the PDF format.
Pros:
It lets users protect their PDF files with passwords.
It gives the users the upper hand in controlling the size and quality of PDF files.
Cons:
It can come with unnecessary malware.
The interface to delete, add or rearrange pages is not clear.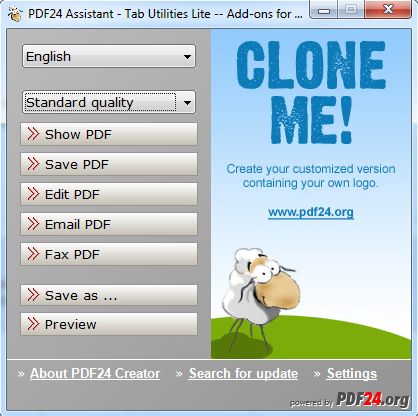 ---
#4. BullZip PDF Printer
The BullZip PDF Printer functions in the capacity of a printer for Microsoft Windows. It facilitates users to make PDF documents from any MS Windows application. This free PDF creator supports different file formats for PDF conversion like JPEG, PDF, PCX, BMP, TIFF and PNG.
Pros:
It can watermark PDF files and rotate PDF pages.
It includes quality settings for printer, screen, eBook and prepress.
Cons:
It can cause functional glitches occasionally.
It automatically installs certain add-ons to your browser that are seen as malware.
Download BullZip PDF Printer >>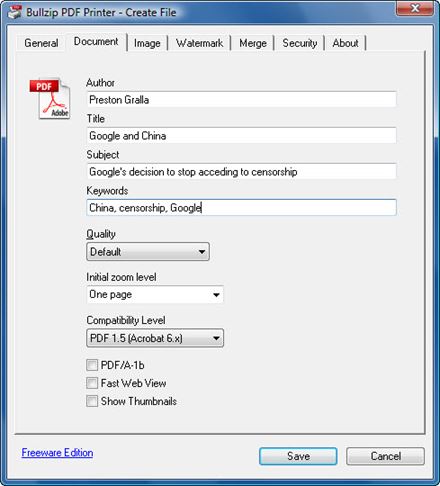 ---
#5. CutePDF Writer
CutePDF Writer is a virtual PDF printer application that makes PDF files. After the installation, it automatically integrates itself under your 'Printers' folders.
Pros:
Its installation process is quick in the function of a virtual printer.
Makes PDF files pretty fast.
Cons:
The free version of the application has very limited options.
It comes with a disparate control panel that can confuse users.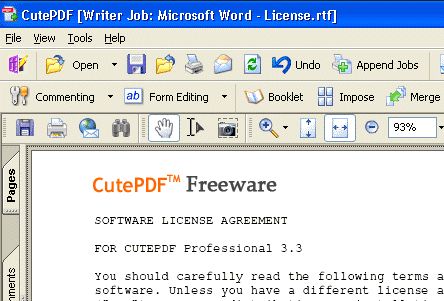 ---
#6. PDF reDirect
PDF reDirect is a simple free PDF creator compatible for Windows that lets users combine and also rotate multiple PDF files to make new PDFs. The hassle of creating bigger PDFs by merging smaller ones gets solved with PDF reDirect.
Pros:
Permits multiple PDFs to be merged.
The newly created PDF can be encrypted.
Cons:
It does not allow for the splitting of PDFs.
New PDF files cannot be created from images or text files.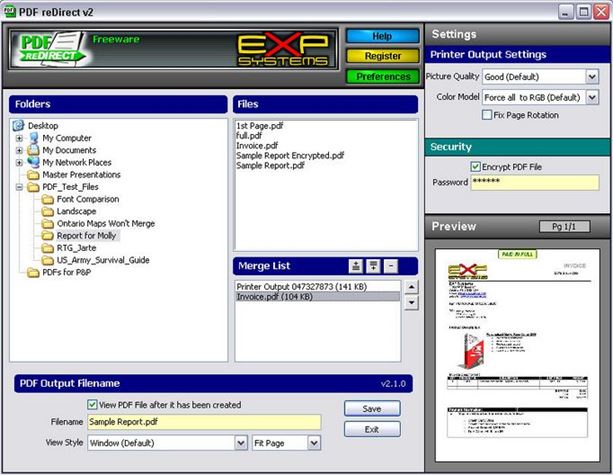 ---
#7. doPDF
doPDF is an effective PDF creating software. It works on the lines of creating PDFs based on the printing option of any application. It can convert a range of files into PDF such as DOC, TXT, PPT, XLS, PUB, DOCX, PPTX, XLSX, PUBX, HTML etc.
Pros:
The interface is available in 33 different languages.
It is easy-to-use from any editing platform.
Cons:
It may install additional software automatically in your system.
Options of conversion are not to be found on the interface of the program.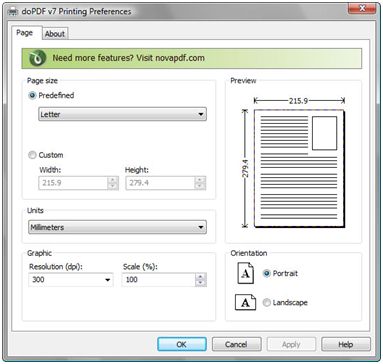 ---
#8. PDFCreator
PDFCreator is an application that creates PDF documents. The software that acts like a visual printing tool of PDFs has the ability to secure your PDF documents. It supports a plenty of file formats for PDF conversion.
Pros:
It can protect PDF documents with password-encryption.
It can help create graphic files.
Cons:
Its period of evaluation is restricted to 15 days.
It leads to pagination errors occasionally.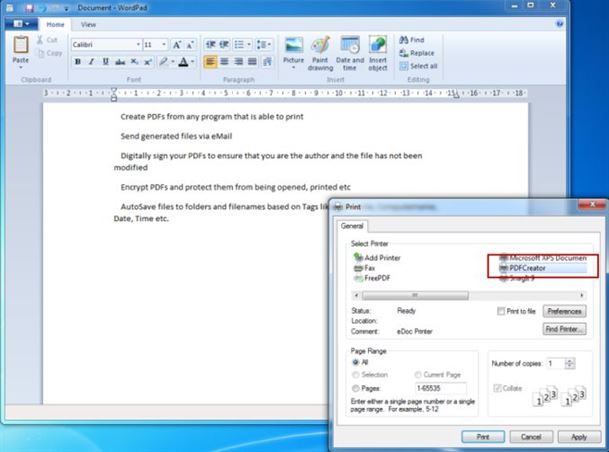 ---
#9. PDF4Free
PDF4Free is a software that specifically assists Windows users to make PDF files for free. The application attaches itself as a 'print driver' to your system.
Pros:
It consists of options for font embedding.
It has options for scaling of PDF printing.
Cons:
The free software is there only for personal and non-commercial use.
The PDFs are watermarked with a "PDF Creator - PDF4Free v3.01" tag.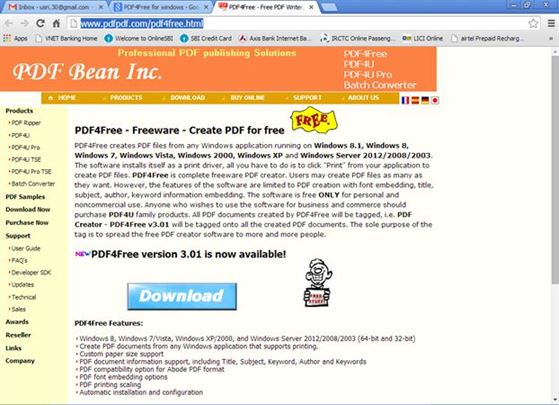 ---
#10. Nitro Reader
The Nitro Reader application works as a typical PDF Reader and PDF creator for Windows. It allows users to make PDF files from over 300 different file types, besides letting them password encrypt the created PDFs. Users can also share the PDFs with anyone via this application.
Pros:
Supports over 300 formats.
Only need drag-n-drop to create PDFs.
Cons:
Cannot convert PDF to fit the ebook format.
It can be slow while processing the PDF conversion request.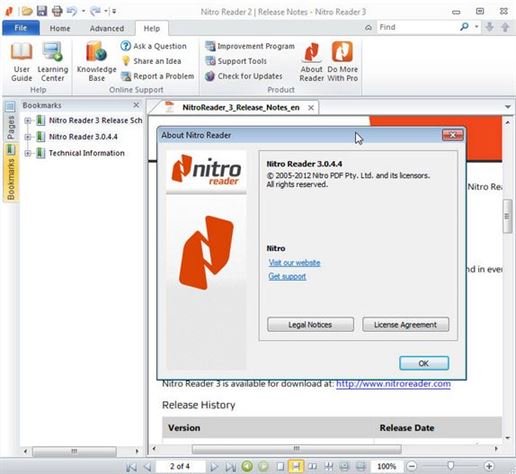 ---
Part 2: How to Choose the Best PDF Creator for Windows
| Product | Convert MS Word, Excel, PPT into PDF | Edit the created PDF | Password encrypt PDFs | Conversion of PDF into MS Word, Excel, PPT or Images | Annotation and Mark-up of PDFs |
| --- | --- | --- | --- | --- | --- |
| PDFelement Pro | | | | | |
| PrimoPDF | | --- | --- | --- | --- |
| PDF24 | | --- | | --- | --- |
| BullZip | | | | Only BMP, JPEG, PCX, PDF, PNG, and TIFF | --- |
| CutePDF Writer | | --- | --- | --- | --- |
| PDF redirect | | --- | --- | --- | --- |
| doPDF | | --- | --- | --- | --- |
| PDFCreator | | --- | | Only PNG, JPEG and TIF | --- |
| PDF4Free | | --- | --- | --- | --- |
| Nitro Reader 3 | | --- | --- | --- | --- |